Let's open up this pit!
Juliet wastes no time launching her metal career with the release of her newest track entitled "My First Hardcore Song."  Juliet's first hardcore song goes hard, indeed.
I LOVE ROBERT!
Get your two-step on!
I swear, that might be the most quotable song ever written.
It brings a tear to my eye as I reminisce about my pet fishes and the tea parties I used to have on the trampoline with my dollies... I remember it like it was yesterday.
Probably because it was yesterday.  I'm so lonely.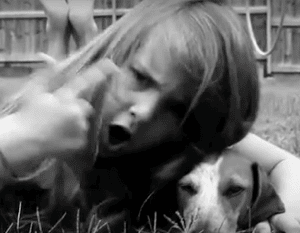 I'm so lonely that I picked up my yearbook to look back to a time when I was forced daily to leave my mom's basement to go to school.  I had friends, acquaintances, interactions, sometimes even eye contact.
I'm not sure what the problem was, I was a handsome kid.  Check out my 3rd grade photo: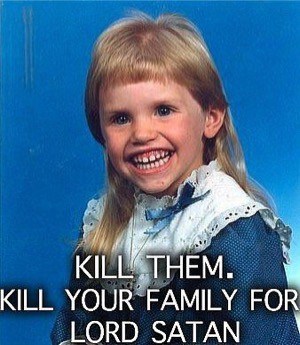 Ah, much simpler times they were.
Now you can't even spank your parents for misbehaving without ending up in the detention center again.