This article originally appeared on TeenWire.org

Before Dark is the hot, new, all-girl singing group that is taking the country by storm! The South Central Los Angeles based trio of Jeni (18), Arike (16) and Mia (14) started singing together about four years ago. Now, they're on tour with 'Nsync. Their debut album, Daydreamin' (released by RCA records) exudes R&B and hip-hop sounds with ballads, slow jams, and passionate lyrics.
Just before the night fell, and the streetlights came on, TeenWire sat down with Before Dark to get the lowdown on what makes this group click. Here we discuss their personal views on love, music and sexuality.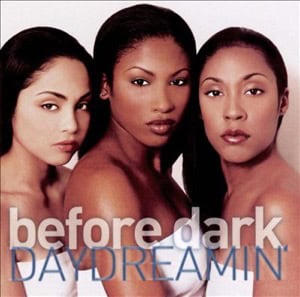 TeenWire (TW): Your lyrics seem to be mainly about love and relationships?
Arike: As a matter of fact we were going to name the album "Love Story" because all the songs were centered around love and relationships. They [the songs] are usually based on another person or us thinking or daydreaming about the situation. We haven't necessarily been in the situation, so we decided to name it Daydreamin'.
TW: How do you handle the topic of sex in your songs?
Arike: What I would like to convey through our music is that you have a choice and that you don't need to be pressured into anything. "Come Correct" is basically about how a guy shouldn't mistreat a girl or shouldn't speak to her the wrong way. So I think it's just basically respect.
So I think it's just basically respect.
Jeni: We really don't talk about sex a lot. There is a line that has been somewhat misconstrued in "Come Correct" where we say: "If you take your time to get it right, we can get it on tonight." And I guess, it can be looked at in that way, but when we say it, we meant more like we can work this out, we can get it on, this can happen. I think that's the most racy lyric out of the whole album. And then there is a song called "Push-N-Shove," which people think is about sex, but it's not. "Push-N-Shove" is basically about the struggle in relationships.
TW: Are you trying to convey a message in your music?
Jeni: The main thing we want to convey is just that females don't have to sell sex, and we don't want to sell sex. We really want to sell our talent.
Arike: Sometimes you sell sex but you are not necessarily trying to sell sex. You can be on the cover of a magazine with a midriff top on, and everybody is going to say that you are selling sex. We are not going to be uncomfortable or put ourselves in a situation where we are uncomfortable with the way we look, what we say or do. We are going to be ourselves.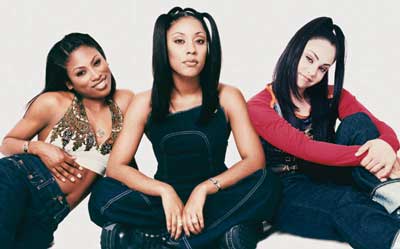 TW: How do you feel about songs that have a lot of violence or sex in their lyrics?
Arike: I think that if everyone has a strong foundation then the messages in music and TV wouldn't matter as much. But since kids watch so much TV and listen to music and they are not going to their parents for advice, then they are seeking advice through TV and music…then I think that the message you portray has to be a positive one.
Mia: As long as you know what you want to do and as long as you have morals and standards for yourself, I think that you can listen to it and know that it's just music. I think that you just need to know what you want to do.
TW: Is there anything you want teens to know about you?
Jeni: One thing I wanted to say for those who are having sex is, be protected. A personal goal is that I really want to do something for those with AIDS. People are so unaware and clueless, and think that it can't happen to them. So many people don't realize that each time you lay down you take a chance, and yet people still look at AIDS as a homosexual disease. I have so much respect for those people who are affected by the disease…just think how you would feel if you had AIDS. Just protect yourself and don't think that it can't happen to you — just because somebody looks 'clean', doesn't mean they are.
Arike: Right now, I don't think that there are a lot of positive role models for young people. So, a lot of girls are looking at older people to pattern themselves after. You pattern yourself after those people and you end up looking or acting older too. So don't be afraid to be yourself or to be young…don't grow up too fast.
Thanks, Before Dark, for a fascinating conversation!