This article originally appeared on TeenWire.org

"Touch Me, Tease Me," Case's hit single featuring Foxy Brown, raised eyebrows and huddled dance floors during that short, hot summer of '96. The following year, Joe's "I Don't Want To Be A Player" took the focus away from the movie sound track for which it was made - Booty Call - and it even redefined what it meant to be a "playa." Who would have known that a brilliant collaboration was in the cards for the two talented, platinum-selling, R&B vocalists?
Their joint effort, "Faded Pictures (from the Rush Hour soundtrack)," is already a classic single. Yeah, we know, they make love-makin' music. But how often do we hear what musicians have to say about sex, relationships and love outside of their lyrics? Well, don't sweat it. TeenWire has got the goods for ya. We had a candid discussion with Case and Joe about, what else: sex, music, love, and relationships - our favorite subjects.
What they say might surprise you!
TeenWire (TW): Joe, you made "I Don't Wanna Be A Player" (later remade with Big Pun). Does that mean you were once a playa?
Joe (J): No, I like to stand apart from what is going on. It seems at that point everybody wanted to be a "playa this" or a "playa that." I'm always going against the grain.
Case (C): Playas get played. I just make music. It doesn't necessarily mean that it's me.
"Playas get played.  I just make music."
TW: What do you say to criticism about sexually explicit lyrics?
C: I have to make music for what's inside of me. Everything is not for everybody. I think it's the parents' job to screen what their kids are listening to. You can kinda keep an eye on it [what you're saying] but for the most part, you have to be true to yourself and your feelings.
J: I don't face much criticism. The kind of things I talk about deal with relationships solely.
TW: How does your music influence the sexuality of teens?
C: People have been having sex before I ever made a record.
"People have been having sex before I ever made a record."
J: I think that teens are gonna have sex with music or without music. They just have to be conscious that it's a bigger thing beyond sex. Like AIDS. Don't think it can't happen to you.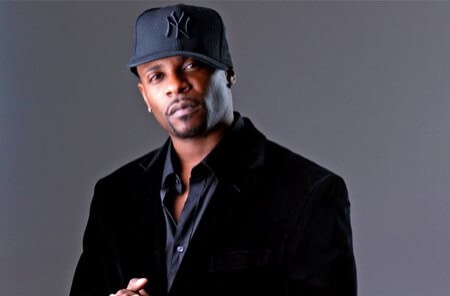 TW: On your new album you have a song called "Another Minute." What's that about?
C: Another Minute is about [how] I can't wait no more [to have sex]. You feelin' the mood and I'm feelin' the mood and …With, "Having My Baby," (another song on Case's new album) I just went back to everything I thought and felt when my son was being born.
A mother's love means so much to me/
for you to bring forth a life from me would be an honor to me, so don't ever go away/
Through all the twist and turns we'll be okay/
we'll hold hands together, let's pray/
There was nothing more beautiful and special, at that time.
TW: What would you say to young people who are thinking about, or having sex?
J: Well, if you're living with your parents and you can't really take care of your own situation, it doesn't make sense to bring someone into the world. You gotta have enough willpower. It's best to wait. You have less chance of making that mistake you have to pay for the rest of your life. And if you do it, you have to use protection!
C: We can make songs saying, 'don't do it,' and they'll be doin' it to the songs. Just think about it and really make sure you're ready to. And if you do, be safe about it. Who can say when it's the right time for anything? Nobody can say that it's the right time to fall in love. Nobody can say when it's the right time for anything. It deals with a level of maturity and a level of responsibility.
Oh yeah, and pick up Personal Conversation (Case's latest album) April 20th (laughter).