This article originally appeared on TeenWire.org
Dedicated rap fans around the world have heard of Dice Raw.  His landmark rhymes on The Roots' classic album, Do You Want More?!!! sparked this Philadelphia native's career. Dice Raw took some time from his busy schedule to talk to TeenWire.org about how he got started, his debut album Reclaiming the Dead, and, yes, sex.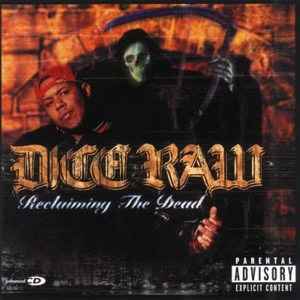 Dice Raw reminisced about his first big break in the music business when he demonstrated his uncanny ability to freestyle (rapping lyrics off of the top of the head) in front of The Roots, a popular rap group from Philly. Thoroughly impressed, The Roots invited Dice to tour with them around the world a year later and to appear on their album on a song called "The Lesson." He did all this when he was in the 10th grade! His verse on that track was phenomenal.
Dice Raw: (Laughing) "Oh yeah! Oh yeah! I was 15 when I did that joint. The first time they heard me, Black Thought [lead rapper] and the Roots were like, 'Whoa! That's freestyle?!' See, back then, I didn't know people wrote their rhymes. I always freestyled."
Before his record deal, Dice stated that he rhymed and made music just for the love of it.
Dice Raw: "I didn't know nothing about nothing! I just made tapes for fun."
After a few years, Dice Raw's worldwide exposure and earned respect created enough fan base to conceive his solo album, Reclaiming the Dead.
Mr. Raw has plenty of interesting and thought-provoking tracks on his album. One song, "Five Stages," is really different; in it he describes death, the process of losing someone, in great detail.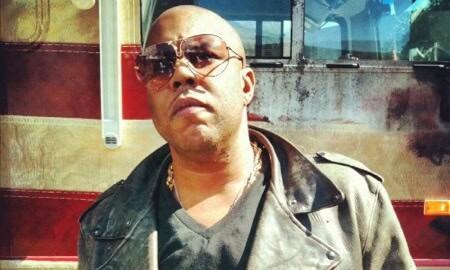 Dice Raw: "When a person dies, the human psyche basically goes through five steps: Anger, Fear, Denial, Acceptance, Remorse. I just wanted something dramatic instead of verse-hook, verse-hook, out, ya know?"
His current single, "If I Only Had Words," features dynamite soul singer Jill Scott. Dice talked about working with this successful gold-album artist.
Dice Raw: "Oh, man, she's my baby right there. She went gold. She's from North Philly. She's a sweetheart. This single will make some noise."
Although Dice doesn't promote "going raw" (having sex without using protection), he has a song titled "Raw Sex" that raised a few eyebrows. He explained that.
"Use your condoms, man. Use those condoms."
Dice Raw: "I was trying to make things ladies would like . . . let them know I wasn't a woman basher or nothing like that. I came from an angle where it was smooth but still hard. I've had a couple of relationships in my life; so I took pieces from there, added some poetry. I told my girlfriend (recent, long-term) 'It's all about you,' though."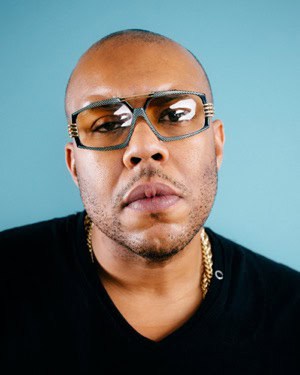 I was glad he brought the topic of his girlfriend up. Knowing all the temptations that come with the entertainment business, I had to know what it was like maintaining a steady relationship.
Dice Raw: "There's always some girls who want to come backstage and hang out or whatever, but I've gotta have a stable home. As an artist, I like to have my home base together."  For Dice, an autograph is as far as it goes with groupies. Dice Raw recently made a public service announcement for Planned Parenthood promoting the use of emergency contraception.
Dice Raw: "I'm definitely pro-choice. That's [messed up] if you can't make your own decisions, you know, a decision that can change your whole life."
I asked if he had any closing words to the TeenWire readers out there?
Dice Raw: "Use your condoms, man. Use those condoms."
Check out Dice Raw's album, Reclaiming the Dead, and his Web site at www.diceraw.com.