This article originally appeared on TeenWire.org

TeenWire.org recently hooked up with the new Chair of the TeenWire Teen Advisory Board, Ginuwine. We found out that he's one down to earth guy even with more than three million in record sales.
Interview: He's the Same Ol' G:
R&B artist Ginuwine started out his career at 13 as a breakdancer. Soon after, he turned to singing, and by the time he was 21, he had signed with Sony to release his first album, The Bachelor, which went double platinum.
Now at just 24, he's released a smokin' platinum selling second album, 100% Ginuwine. Taking inspiration mainly from Michael Jackson and The Artist formerly known as Prince, he has worked hard every step of the way and believes that with hard work, anyone can make their dreams come true. Read on…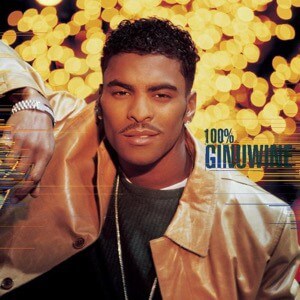 Ginuwine (G): I'm not a person that just jumped into this music industry and made money. I just wanted them [teens] to know that anything you wanna do, anything you believe in — you can do. Just put your best foot forward and work hard at it and don't never let nobody tell you that you can't do it.
And on how he deals with making it big…
G: Basically you don't change — it's the people around you that change. I think everyone knows that. People around you change because you can't spend time with them a lot and you can't call. A lot of things happen once you get to this status, and me, I just take it day by day and I don't just trip. I always stay me, stay the same ol' G and just do my thing. I don't really care what people think about me, as far as the negative people, because they're not who I'm tryin' to impress.
"I don't really care what [the negative people] think about me, because they're not who I'm tryin' to impress."
Straight from the Heart:
When Ginuwine sings, you know he's telling you the real. He sings about personal experiences knowing that most everyone has gone through the same things. It's straight from the heart. It's genuine. In None of Ur Friends' Business, he says, "It ain't none of your friends' business…whether you get sexed tonight long as we protect ourselves and do it right."
G: I love for teens to hear the songs about that [sex]. One thing parents and older people have to understand is that they were young too at one time. And no matter what you tell your kids, I don't care who you are, I don't care how strict you think you are …your kids are gonna do what they want to do after they leave the house. My contribution to that is to put it out in the open, but at the same time, tell them what's right and what's wrong.
Does he influence teens? Here's his answer:
G: No, because I don't tell them to really do anything. It's a total difference. I'm telling them about things that really happen. It's different than me saying, "I'm gonna go out and do whatever …" — you know what I'm saying. It's more like "This is what happened to me dada, dada, dada." It's a different delivery…so I'm basically telling them stories of my life or things that they might be going through and they could relate to, but I do have an influence in them as far as an artist.
His thoughts on TeenWire.org:
G: I think it's great because kids do need a place to go for answers... or questions... that they might have about sex, about parenthood, and all that. That's why I like that.
So there it is. Ginuwine seems to be living up to his name all right. Be sure to check back for any new articles on him. Just one last thing…I couldn't leave you without including Ginuwine's message to his fans.
Ginuwine's Message To His Fans:
G: I would love to tell my fans that I love them. Thank you for supporting me. I am doing all I can at this point to show them my appreciation.
Ginuwine Biography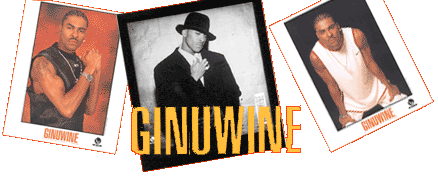 His 1996 platinum debut album Ginuwine The Bachelor, with its million-selling single "Pony," established 550 Music recording artist Ginuwine as one of the industry's most exciting new stars. Now the Washington, D.C. native returns to the spotlight with a potent new sophomore set that is simply 100% Ginuwine.
This fierce 14-track disc boils over like a cauldron of lyrical passion, accentuated by bomb beats, clever and sensuous scenarios, and the charismatic singer's soulfully sincere delivery. Kicking things off is the blazin' lead single "What's So Different," produced by prolific hit-maker Timbaland and accompanied by a striking video directed by Francis Lawrence, whose lens credits include Wyclef's "Gone Till November" and Timbaland's own "Here We Come."
"Tim produced my first set," notes Ginuwine. "Considering how good that turned out, and that we're close friends with strong, productive studio chemistry, he had to be down on this one too. He's about the best in the business, and helped make 100% Ginuwine the best record I've ever made."
"What's So Different," he continues, "is about a girl I was involved with who had another man at the same time, and lied about dropping him. So the song is saying 'what's so different' about me that if I were the first guy on the scene, that she wouldn't have done the same thing. And you can flip it to reflect what the ladies go through. Let's face it, women get cheated on too."
This personable and distinctive style of storytelling is the foundation of 100% Ginuwine. Here are a few of the album's highlights:
"Two Sides To A Story," a heavyweight heartfelt ballad of extreme quality and substance;
"Wait A Minute," a pulsating love lost anthem and the world's first blues-R&B-rap song;
"So Anxious," a lament of carnal anticipation;
"Same Old G," Ginuwine's Top Ten airplay cut from the platinum Dr. Doolittle soundtrack, which The Village Voice called "the most beautifullest [sic] song of the year";
"Final Warning," a powerful duet between Ginuwine and r&b princess Aaliyah;
"She's Out Of My Life," an inspired cover of the Michael Jackson classic.
The Story So Far
Ginuwine was born and raised in Washington, D.C. (he now lives in Maryland), and grew up listening to a wide cross-section of music including R&B, hip-hop, jazz and gospel. "The two artists who influenced me most were Michael Jackson and Prince (n/k/a The Artist). I liked the fact that both of them gave everything of themselves in their performances. So when I got the chance to do it, that's how I approached singing and performing too. It had to be 100% or nothing."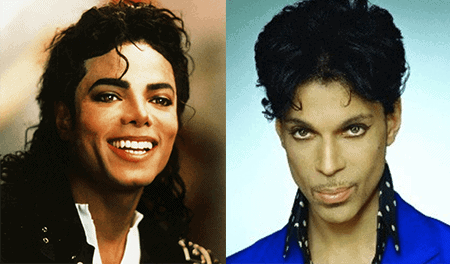 Ginuwine graduated from Prince Georges Community College, where he studied for and received a paralegal degree. "Law was something I had been very interested in," he says. "See, although I knew that music was going to be my life, my mother taught me that nothing is guaranteed, so having something substantial to fall back on was essential. It was hard going to school and breaking into the music business, but so far both have worked out pretty good."
Ginuwine didn't travel alone on his road to stardom. He, Missy "Misdemeanor" Elliot and Timbaland helped hone each other's skills, and shared dreams that one day each would reach the top. "We've been friends for a long time," Ginuwine recalls. "Back in the day when we were all trying to get a deal, we swore that when one of us got signed, he or she would make sure the others were down with the project too. It's a promise we're still keeping.
"And we still basically work the same way in the studio too. For instance, when Timbaland and I do a song, he works on the music by himself, then he leaves the room. Then I write the lyrics by myself. By the time we get in the studio we have a great song. That's how 'Pony,' 'What's So Different,' and most of both albums were created."
Ginuwine The Bachelor was released on 550 Music in October, 1996. Featuring the No. 1 R&B/No. 6 Pop platinum single "Pony," the album reached No. 19 among Billboard R&B Albums and No. 45 on the Top 200; SoundScan sales were over 1.5 million in the US, with worldwide sales of more than 2 million copies. The singer was all over the airwaves with subsequent radio hits like "Tell Me Do U Wanna," "I'll Do Anything/I'm Sorry," and "Only When U R Lonely."
He performed numerous club dates and large-scale concerts, including (in August 1997) a major US arena tour co-starring Bone Thugs-N-Harmony, Mary J. Blige, Aaliyah, and Dru Hill. In its review of one of these shows, The Dallas Morning News called Ginuwine "the star of the show," adding "he might be the most valuable new singer in hip-hop, but he proved himself to be a master showman, too."
"Performing live is why I got into this business," Ginuwine admits. "Being able to touch people, especially the ladies, with my voice, turns me on too. It's a pretty good feeling knowing I can do that. In fact, when I'm out there doing my thing on stage, I feel more at home than any place else."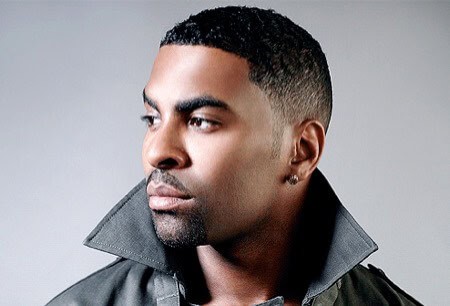 In November 1998, Ginuwine made his dramatic acting debut in the CBS action series "Martial Law." He plays Zeke, a singer and the nephew of Arsenio Hall's character. "Acting is something that has interested me for a long time, and I'm very excited about getting the chance to do it," says Ginuwine. "But on the real, music — my first love — will always be my career priority."
"Longevity is the key," he insists. "Recording good, memorable, heart-and-soul songs, that people everywhere can relate to, puts the odds in my favor that me and my music will be around for a very long time to come."