This article originally appeared on TeenWire.org
One of the hottest new bands on the block is the brash quintet known as Good Charlotte. Their debut, self-titled CD is full of catchy hooks and humorous, life-reflecting lyrics over music full of energy and electricity. Hailing from Maryland, Good Charlotte features a duo of identical twins, Benji (vocals, guitar) and Joel (lead vocals, guitar), and Paul (bass) and Aaron (drums), with Billy (guitar).
At the age of 16, twins Benji and Joel attended their first Beastie Boys concert and were struck by a lightning bolt of creativity. Immediately, they picked up guitars, taught themselves how to play, and wrote books of lyrics based on their lives' bad luck, girl problems, and hard times at school. The result was a promising band that opened for established rock groups like Blink 182, Bad Religion, Eve 6, and Nine Days.
Record companies jumped on the bandwagon when Good Charlotte's crowd sang along during performances, and their demo song, "The Little Things," lit up request lines on major city radio stations. Epic Records won the bidding and signed the group. Since then, a wonderful album has been created, numbers of cities have been toured, and the band is living their dream.
Although extremely busy, I got a hold of Good Charlotte's lead singer, Joel, for a one-on-one interview.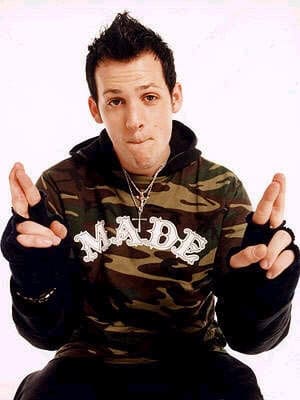 TeenWire (TW): How'd you get the name, "Good Charlotte"?
Joel: Oh, it was just a cool name we got from a title of a book.
TW: With you and your twin brother, did you ever consider messing with the audience, maybe switching identities?
Joel: Wow, I never really thought about that. Hmm. I dunno; Benji's pretty marked up (tattoos). We used to do that in school, though. We're really different. It's like night and day. He's really outgoing and in your face — crazy. I'm the total opposite. It works well like that, y'know?
TW: How did you and your twin brother decide who was going to sing lead?
Joel: Man, Benji was like, "I'll play the guitar." I was like, "Fine, I'll sing."
TW: That's funny. At the show, there was constant spitting on the stage while you and the opening group, Sum 41, sang. What's up with that? There are great people on the Sony label and you have someone pushing your album. You reach a huge audience.
Joel: Spitting? Oh, it's just something we do. No offense to our fans or anything, but when you're singing, you end up getting a lot of spit in your mouth.
TW: Ever spit on a fan?
Joel: Oh, naw, dude (laughing)! We leave that for those metal bands!
TW: Opening for successful bands on tour must be exciting.
Joel: It's awesome. A lot of the bands have been really great, teaching us stuff. We've been fans since we were, like, 15 years old, for many of them. Especially MxPx and The Beastie Boys.
TW: What're the benefits of being signed to a major label like Sony?
Joel: Being with Sony, there's a big support system. There are great people on the label, and you have someone pushing your album. You reach a huge audience.
TW: The craziest thing you've seen on tour would be...?
Joel: Fans getting Good Charlotte tattoos. Nuts, but cool.
TW: Any girlfriends?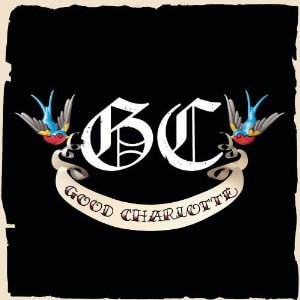 Joel: We're all single. It's hard to have girlfriends when you're on the road. We all want girlfriends, but it's always do a show, pack up the van, and go to the next city. We're always moving.
TW: In closing, any words for teens out there?
Joel: Yeah! It's not easy being a teen, but it gets easier. Just hang in there and have fun. Don't flip on school, annoying kids, and all that other crap, ya know?
TW: Thanks, man.
And to all you TeenWire readers, pick up Good Charlotte's album of the same name, and rock on!