This article originally appeared on TeenWire.org

Eleven-year-old Percy Miller Jr. enjoys doing most things an average fifth grader does: shooting hoops, hangin' with his partners, and listening to Lil Bow Wow. But this boy's life is a little different than most kids his age.
Percy Jr. (also known as Lil' Romeo) happens to be the son of Louisiana rapper and business tycoon Master P. What's more, Romeo, who is following in the footsteps of his father [and mentor], has already dropped his first single, "My Baby". The track, which features a sample from the Jackson Five's "Oh Baby," has been played on radio stations throughout the country and has catapulted the youth into stardom.
His self-titled album dropped July 3, 2001. Today, via phone in Los Angeles, where Romeo is finishing up the LP, the pint-sized MC chops it up with us about his record, school, and what he thinks of Lil Bow Wow.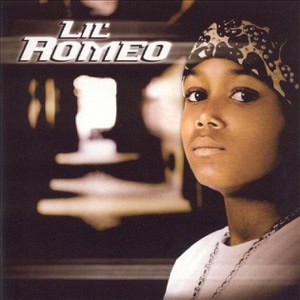 TeenWire (TW): Your single, "My Baby", uses the Jackson Five song "Oh Baby". Why'd you pick that song to sample?
Lil' Romeo (LR): I've been a Michael Jackson fan ever since I can remember listening to music. I love his music. Plus, we knew it would be a good crossover song. The beat is so nice.
TW: You're still so young. Is this work difficult for you? Is it hard to be in the studio for long hours?
LR: Well, yes. I get tired, and it can be hard, but it's so fun I don't think of it like that. Being in the studio is so fun.
TW: How do you write lyrics for your album?
LR: I listen to the beat first. Then the lyrics just flow after that.
TW: Of course, everyone wants to know, how did you first decide you wanted to rap? Did you ask your dad if you could get into the game, or did he approach you?
LR: One day I was in the studio with my cousin. My dad was on tour at the time, so just for fun I recorded some stuff with my cousin. We were just playing around. After my dad got back, one day he played what we recorded. He heard my part and was like, "Who is that?" My cousin was like, "Uh, that's your son!" So he was like, "That's hot. You wanna make a record?"
TW: Have you performed any live shows yet?
LR: I performed on the Jenny Jones Show, Soul Train, and at a college in Virginia Beach. I love performing live: it's my very favorite thing to do.
TW: How did you come up with the name Romeo? Is it because the girls like you?
LR: No, it's because Romeo is my middle name.
TW: Are you in school?
LR: Not right now, but I have a tutor who travels with me.
TW: How do your friends respond to you now that you're a rapper?
LR: They're all really nice to me and treat me real good.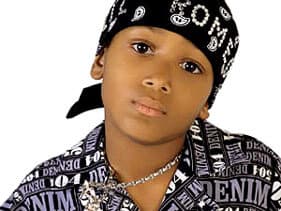 TW: What's been the highlight so far for you?
LR: Hearing my song on the radio. I first heard it on the 100.3 THE BEAT in Los Angeles. I couldn't believe it!
TW: Who are your favorite musicians right now?
LR: NSYNC, Britney Spears, Lil Bow Wow, Nelly.
TW: Speaking of Bow Wow, what do you think of him? Do you feel like you are in competition with him?
LR: No, not at all. I like his stuff. It's all good. There can be two kids out there doing this. I'm different than him anyway. Our sounds are real different.
Well thanks, Little P, for taking the time out for this call.  We can't wait to hear your next single!