This article originally appeared on TeenWire.org

Feminist-inspired, riot girl band the Lunachicks have been playing together since 1987.  Sonic Youth came to one of their early gigs and landed them their first record deal in '88. This all-women band has done more than five albums (including their most recent, Luxury Problem); modeled a line of Betsey Johnson clothing at the American Fashion Awards, and are currently on Warped Tour, the punk rock experience of the century.
Lunachicks' music has inspired young people to be themselves. Just one look at their platform shoes, short dresses, surreal makeup, and huge wigs and you realize they delight in their refusal to fit in. They prove that you can be who you are and be successful too!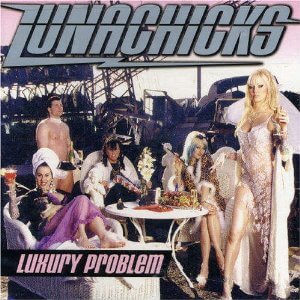 TeenWire.org spoke with Gina (guitar) and Theo (vocals) about their music and their thoughts on sex, relationships, and body image.
TeenWire (TW): How would you describe your music?
Gina: An eclectic mix of punk, rock, and metal retardation.
TW: How do you think your music influences the sexuality of teens?
Gina: Well, it's all related in the sense that we encourage young women to do what they want and not be trapped by fear or the roles they've been given by society. We encourage them to break out of those molds and be themselves, to stay true to their own hearts and minds.
Theo: We have a song about PMS and being horny at that time of the month. Your hormones are racing and your body's saying, "I want a baby." So, you have to figure out ways to hold it off, or if you give in, using condoms.
TW: On your new album, Luxury Problem, you have a song about body image. How do you feel about the messages young women today are getting about their bodies?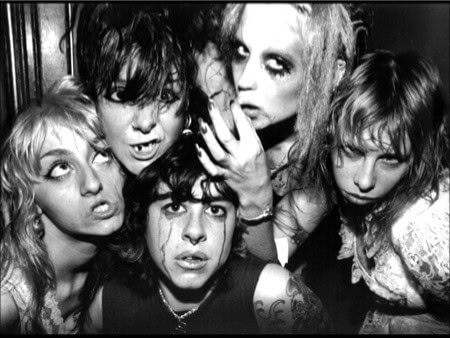 Gina: I'm very upset by them. I'm affected by these messages too and it infuriates me that these unrealistic images are shoved down our throats so that we never feel good about ourselves. I'd like to think that we're helping change it by being who we are.
Theo: Think about it, Barbie is really twisted. I loved her when I was little, playing with her all the time, but I had this one Barbie that was bigger than all the others, like an Amazon Barbie. And I was like, "I wanna be her." And now I'm over six feet tall in heels!
TW: Do you have any stories about young fans that stood out in your mind?
Gina: We've met hundreds of young women who have been inspired and empowered by our music in some way. It's very gratifying.
Chip (the drummer) was actually corresponding with a fan who was sending letters about wanting to commit suicide. It was kind of heavy, but I think Chip was able to inspire this young person to go on living. As far as I know, she's doing fine now.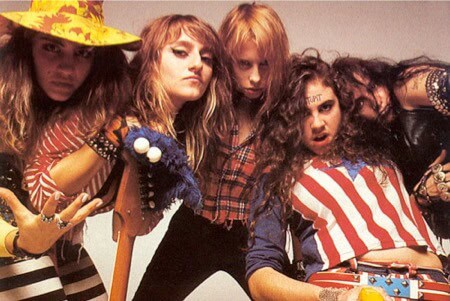 Many of our fans are young women (ages 13-15) who are unconventional and don't quite know how to fit in. I like to think we're doing something positive for them.
TW: In the song, "Say What You Mean," you talk a lot about communication. What advice do you have for young people as they're beginning to develop intimate relationships?
Gina: My advice is to express your needs and be assertive in a relationship. Don't let anybody take advantage of you because you're too afraid to stand up for yourself by asking for what you want.
Theo: Don't overdo it on your first date. Unless you're madly in love, or tripping, don't stay too long. A little mystery is good. Don't play games, of course, but if you've had a blast, you go home and think about each other and get psyched for the next time. And that's a good thing!