This article originally appeared on TeenWire.org

On a cold day in January when she could easily be in the comfort of her home, hiphop recording artist Makeba Mooncycle is at the community storefront that houses the Ambassador Youth Program, of which she is managing director/street team leader.
She radiates a purposeful and enlightening presence that is non-preachy in its message of strength, discipline, and positivity. She is focused on making a conscious effort to build her career from a fresh perspective. Makeba knows her work can make a difference and generate a higher level of consciousness.
"Makeba" means "moon," and "cycle" represents all sides of a multifaceted woman whose many skills and accomplishments include recording artist/MC, lyricist, community activist, youth program director, teen mentor, marketing representative, and mother.
Following is an interview with Makeba Mooncycle conducted by TeenWire.
The Interview
TeenWire (TW): How did growing up in Crown Heights, Brooklyn, New York, affect your life and musical choices?
Makeba Mooncycle (MM): I've seen and experienced a lot that's given me wisdom beyond my years, partly because I've been on my own since I was 17, graduated high school, went on to college, returned home for a short period of time, remained active in my community, and focused on my goals.
TW: What can you share with our readers about some of the lessons you've learned?
MM: I've learned that knowledge is good, but wisdom is what counts.
TW: How has that realization affected who you are?
MM: I am on a mission to reach lost souls and kids with problems by taking responsibility for uplifting generations to come through my music.
TW: How do your lyrics in Judgement Day, Food For Thought, and High Planes differ from some other, current popular songs?
MM: I think everything as we know it is coming to a head and that we need to live life to its fullest, represent from a real-life perspective, respect each other, consider the consequences of our actions, and try to make a positive difference.
TW: Some people say you could sell a lot of records if you rhyme more about "mainstream" and "commercial" subjects. What's your response to that statement?
MM: The road might be tougher, but the reward is greater when you're righteous.
TW: You are well respected and maintain a strong presence in the urban community. Can you talk a bit about your youth program and what it represents?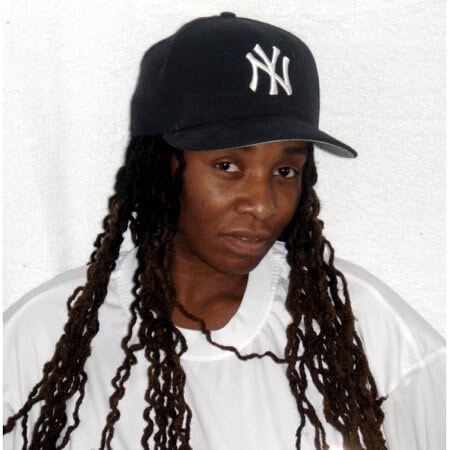 MM: Our program is a Bed-Stuy, Brooklyn, NY, storefront-based facility, sponsored by Coca-Cola & KBA Marketing. We reach out to a rainbow spectrum of urban junior high and high school latchkey kids in need. We fill in the gaps, like attending school board meetings if parents can't. We provide a wide range of venues and activities including manhood training, mentorship, skill building, and teamwork workshops, and also free movie tickets, field trips, and unique Coca-Cola promo items, all distributed based on merit.
TW: What are the criteria and some of the incentives that motivate teens to participate in the program?
MM: A variety, including good grades, no gang activity, and writing contests, but we consider accepting kids with issues because we want to make a real difference where it's needed.
TW: What types of topics does your program focus on?
MM: Peer pressure, self-esteem, drugs, sex, pregnancy, integrity, money, responsibilities, crime, etc.
TW: How do you get the program participants to open up and talk about sex and other topics?
MM: They know that I listen to them, so they trust me when I ask them personal questions.
TW: Talk a bit about what a typical discussion might be like.
MM: I tell them about the responsibilities that go along with sex, such as protection, STDs, and emotions. And I tell them if they can't handle it, not to do it and that it's OK to enjoy being a child as long as possible.
TW: Speaking of children, you have a beautiful four-year-old son who you waited to have. How does he affect your life and what advice can you share about parenthood?
MM: He's a blessing, but make sure you can handle a child. Think about the expense and sacrifice of freedom that goes along with it. Look at friends who have children and what they go through. And do what you want before you have one; it was difficult for me when I went on tour to Africa for two weeks without him.