This article originally appeared on TeenWire.org

That's right, TeenWire visitors, St. Louis rap phenomenon Nelly is here! Already taking the entertainment industry by storm, selling more than seven million copies of his debut album, Country Grammar, Nelly is about to hit us again with his new album, Nellyville. Nellyville will drop June 25.
Nellyville's first single "Hot In Herre" (spelled St. Louis style) is blazing radios all over the world. TeenWire got a hold of Nelly during his video shoot in Atlanta for the single. Taking a break in filming, Nelly had fun telling TeenWire what advice he would give teens after experiencing so much in the entertainment industry. In his early 20s himself, Nelly definitely knows what's up!
Listen to "Hot in Herre" on Youtube above as you read the interview!
TeenWire.org (TW): If you had a teenage son, what advice would you give him, knowing what you know?
Nelly: I'd try to be as real as possible and let him know that ultimately, respect is the first key to dealing with anybody, you feel me? Show respect to people. Don't get me wrong; not everyone who walks and talks gets the same respect as the next person, but I believe that if you treat people how you want to be treated, then they present that same respect to you.
"Respect is the first key to dealing with anybody."
TW: How about sex? What would you tell this teen son of yours?
Nelly: You know he just has to be careful. Be careful! It does kind of depend on the age of this teenage son, but really, once the large majority of teens hit any age it seems like they are doing it. That's why I stress to use protection always. Not as much as possible — always!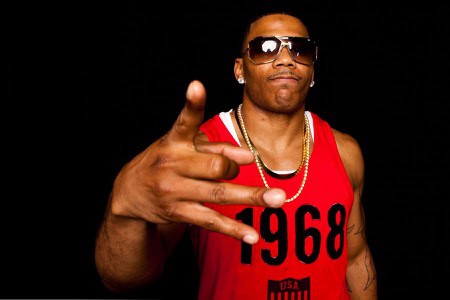 TW: What about a teenage daughter?
Nelly: (Smiling) Ha! I say pretty much the same things. The way you present yourself counts. Present yourself with respect every chance you get.
TW: If she wanted to be in a video similar to one that has all these women with not much on like your "Batter Up" video from Country Grammar, would you let her pursue that?
Nelly: That's a good question. If she wanted to be in the video, I would ask her why she wanted to do it? I would need to know where she was heading with it. Don't get me wrong; a lot of women use these videos as stepping stones to get into other things. It's not always about making fast money and going back home to sit around waiting [for the next opportunity]. A lot of these girls are going to school. It will ultimately be her decision. She just needs to respect herself with whatever she does.
TW: Any thoughts on having a family in the near future?
Nelly: (Choked up.) Well...you know... (Nelly laughed at his own attempt to avoid the question.)
We spared Nelly, letting him enjoy his single life a little longer!
Look out for Nelly's new album, Nellyville, out June 25!