This article originally appeared on TeenWire.org

A conversation about rap and hip-hop would be incomplete without mention of Brooklyn's Talib Kweli. Talib's been hitting up hip-hop lovers with lyrics that defy the stereotype that rap is all about violence, money, and misogyny. His rhymes uplift listeners with a positive message and witty wordplay over hot tracks. Read on as TeenWire talks to Talib about his blazing new album Quality.
TeenWire (TW): Let's talk about your new album Quality. Was it difficult putting out your first solo album without Mos Def or DJ Hi Tek?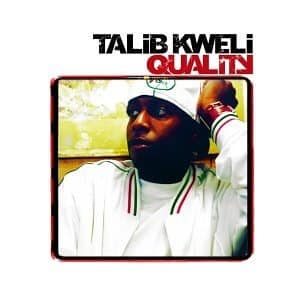 Talib Kweli (TK): I definitely feel that there is more weight, but as far as showing and proving, I feel like that was the focus of the Reflection Eternal album — me and Hi Tek. The actual focus of this album is not showing and proving. It's just actually doing it and growing with it.
TW: On your new album, your partner in rhyme, Mos Def, is only on one or two songs. You both seem to have an understanding that you want to explore other creative avenues. Mos Def, for instance, is making movies, doing Broadway plays, poetry, as well as music. It's cool that you're both still friends.
TK: Aw, man! I love Mos Def. Mos is family. We will record more music together in the future. Actually, Mos did a great job in the movie Brown Sugar.
TW: Talking about being different from other rappers, you and Mos Def opened a bookstore in Brooklyn. How is that going?
TK: Well, the store is going through some changes. Actually, it is a community center right now for kids. We have a new executive director for that. I would like to make it into a bookstore again, but this is just as good.
"A lot of people like the fact that I give them something to think about."
TW: We know you are a family man. It has to be nice to play the positive music you make around your two young children.
TK: Um, I can play most of it and to do that is very special. I love my children. That's the most difficult part about [being in the music business] — not seeing the kids. But at the same time, if I don't travel as much, I can't provide for them the same way, so it balances out, I guess.
TW: Is it hard to have the responsibility of being labeled by some as a "positive rapper" by your listeners?
TK: I want my listeners to feel good. A lot of people like the fact that I give them something to think about. I am going to continue to do that, but I never want to lose myself in that because music is about a feeling first, so all I try and do is make people feel good at this point.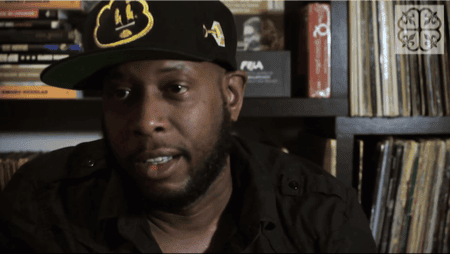 TW: What advice would you give teens?
TK: Teens need to realize what their worth is. I think one of the biggest problems of the community is that they are not valuing themselves because we are oppressed in so many ways. We can accept destroying our bodies or dying young because we are not valuing ourselves. Secondly, they need to pay attention to their environment and never take anything at face value, but to examine and investigate it. And to know their history — to know there are people who died, struggled, or sacrificed for you to be who you are. It would be disrespectful to not take care of yourself.
TW: We would like to thank you for being on the site. We wish you much success in the future!