This article was originally appeared on TeenWire.org

The Hieroglyphics logo resembles the universal "have-a-nice-day" smiley face. However, Hiero's face has three dots for eyes and a straight line replacing the smile. Although simple in design, the logo represents a powerful concept.
The third eye represents the inner vision, the creative insight of an individual. Once open, the third eye is capable of true self-expression. The nine-man Hieroglyphics crew has undoubtedly had their third eyes wide open since the beginning of the '90s. This Oakland-based conglomerate of multi-talented rappers, producers, and entrepreneurs continues to provide the music industry with a number of critically acclaimed albums, fueled by intelligence, fresh concepts, and uncanny gifts of lyrical complexity.
Del The Funky Homosapien was first to introduce the ingenuity of his crew, The Hieroglyphics, to the world. At 18, Del came out with I Wish My Brother George Was Here (1991, Elektra). It was around this time he was introduced to Domino, another youngster hungry to be successful as a producer and manager in the entertainment business.
Once the music industry heard the creative abilities of the Hieroglyphic crew, members Casual and Souls of Mischief (Opio, Tajai, Phesto Dee, and A-Plus) were immediately signed to major labels. Domino produced many of the songs, and his company, Domino Effect, managed them.
I caught up with the ever-busy, 30-year-old Domino. With so much responsibility as manager and producer for the Hieroglyphics, it was easy to make him the first priority to interview. Domino took a break from his loaded agenda to talk to TeenWire about the past, present, and promising future of Hieroglyphics.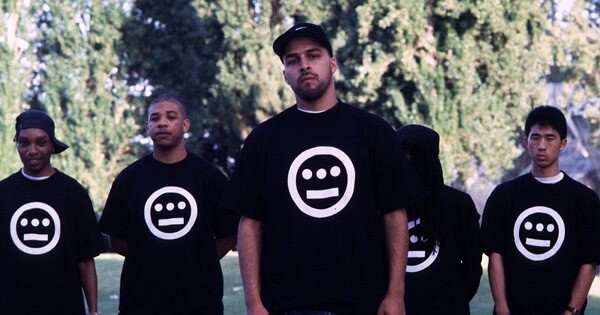 TeenWire (TW): How did you get into the music business, Domino?
Domino: I was introduced to Del through Dante Ross (A&R extraordinaire) way back. Del was rumored as spacey and "out there" due to his extensive vocabulary and musical subjects, but he was just a young cat like myself who loved hip-hop. We were both hungry to make hip-hop a part of our life, I cliqued with the rest of the Hieroglyphics, and the rest was history."
TW: I'm going to say some names of Hiero members, and I want you to give me a word or two about what comes to mind: Del?
Domino: Genius. Never ceases to amaze me.
TW: Casual?
Domino: Hard-edged. Intense.
TW: Phesto Dee?
Domino: Hmm, hard to catch. Quiet, kinda standing in the corner. A thinker.
TW: Tajai?
Domino: Total energy at all times.
TW: Pep Love?
Domino: Even-tempered. He has his head on straight. Focused.
TW: A-Plus?
Domino: Charismatic, smart, clever.
TW: Opio?
Domino: Methodical.
TW: Domino?
Domino: (Laughter) Musical.
TW: How hard is it to manage all these different, creative personalities?
Domino: It's not that hard. The difficulty comes from making everyone go down the same path, the same focus, get a consensus.
TW: What are your favorite songs by The Hieroglyphics?
Domino: That's way too hard . . . "Make your mind up" (Souls of Mischief, '93 'til Infinity, Jive Records), "Catch a Bad One" (Del, No Need For Alarm, Elektra) and "After Dark" (Pep Love, Third Eye Vision, Hiero Imperium)."
TW: After working with major labels like Jive and Elektra, how do you like being independent, starting your own label, Hiero Imperium?
Domino: It's what you put into it. We're able to put money where we want, do the music we want, do what we want to do. Additionally, ownership and control are nice things. We are hella creative and can be looser with it.
TW: Anything to say to all those TeenWire readers out there?
Domino: Yes! Be your own person. Don't follow your peers. Do what you feel is right. Don't fall victim to peer pressure.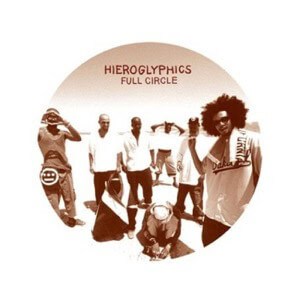 Be on the lookout for new releases by Casual, Pep Love, and a new Hieroglyphic collaboration album Full Circle, all coming this year.
This is TeenWire.org signing out until next time.