This article originally appeared on TeenWire.org

Chris Frantz and Tina Weymouth, founding members of the Talking Heads, started the Tom Tom Club in 1981. Their most famous songs, "Genius of Love" and "Wordy Rappinghood," among others, have been sampled by the likes of Tupac Shakur, LL Cool J, Puff Daddy, Ziggy Marley, and Mariah Carey. In the year 2000, they're back with a new CD titled, The Good, the Bad, and the Funky, to turn on a new generation to their hybrid dance beat.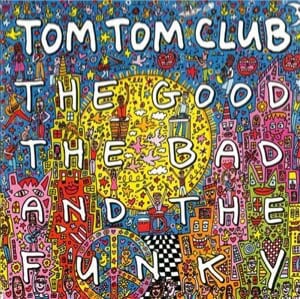 Recently, we were lucky enough to have the chance to talk to Tina Weymouth.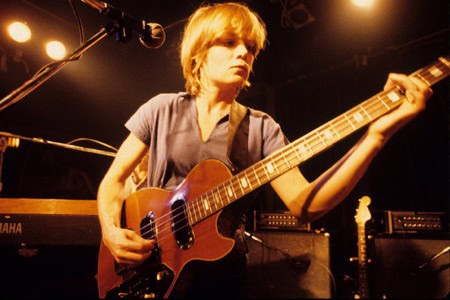 TeenWire.org (TW): How would you describe your music?
Tina: It's beautiful music at every level. It's accessible and yet it's profound.
TW: It's great to see you guys back on the scene again.
Tina: Thank you. That means a lot to us.
TW: How did it feel to know that while you were on hiatus, other musicians were rediscovering your work from the '80s?
Tina: I think it really kind of kept us alive, you know? It renewed our faith because, at the time, it seemed like good dance music was all very copycat and we thought, "Hey, if they're going to sample, they might as well sample from the best."
We're firmly ensconced in hip-hop, we always have been. And sampling is part of the hip-hop language. So, yeah, it revived our career, knowing that these people used our music and paid us for it.
TW: Can you talk about the evolution from the Talking Heads to the unique sound of the Tom Tom Club?
Tina: Well, we formed the Tom Tom Club in 1981 because, believe it or not, it didn't look like the Talking Heads was going to work. We loved P-Funk and Kool and the Gang, and KC and The Sunshine Band and Kraftwerk, so we wanted to make music to inspire, the way those records had inspired us.
You know, being supermodern, we didn't want to make easy dance music just to be accessible. Unbelievably, our first album turned out to be very accessible — and a huge success. People in many parts of the world knew about the Tom Tom Club before they knew about the Talking Heads. So we did a Tom Tom Club record, then we went back to the Talking Heads to make Stop Making Sense.
TW: It seems like your new CD has crossed some boundaries from punk to funk and hip-hop, and now Latin rhythms.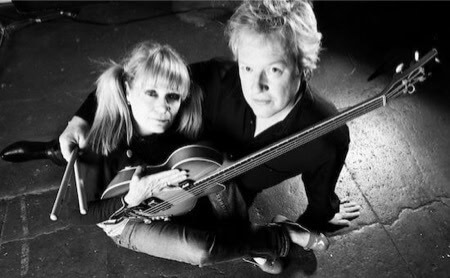 Tina: Quite a while ago, Chris and I went to Brazil as the extra rhythm section for the B-52s. It blew our minds — the whole scene, and the Latin music. We went to Caetano Veloso's studio and we watched Gilberto Gil in concert. It was fantastic.
The Tom Tom Club has always had a hard time because our music is mixed and we're a mixed group — we don't fall into R&B or any of the regular formats. Hip hop, reggae, Latin music — they're all different, too. We don't call it "world music." It's really just dance music, and that's why it crosses over; it doesn't have boundaries, and it doesn't wave a finger in the air like a lot of mainstream groups. Oh, and I think Ricky Martin's a total hunk.
TW: Last night, we played your CD for a group of teens. Their favorite song was "Happiness Can't Buy You Money." So this song is about having enough money to do what you want to be able to do, right?
Tina: Right. Money is a technology, and when people don't have access to it, they don't have access to quality of life. I wrote this song when I was in a band, and making much less than the guys. And yet I was the one who had the car and had to pay for the insurance, repairs, etc. It was very unfair. I don't think people who are well-off realize that if a woman is being paid 30 cents less on every dollar, that it makes things really, really hard.
TW: Another song, "C'mon Surrender," is all about sweet loving and satisfaction. What would you say to young people today about sexuality and relationships?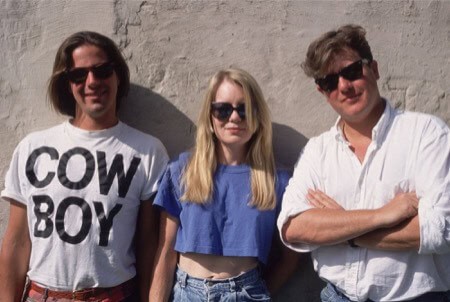 Tina: I know that Planned Parenthood was a godsend for me as a teenager because my parents were not ready for the new sexual revolution. If I hadn't had Planned Parenthood, I would have been devastated because I came that close to going down. The pressure from society is so tremendous, from peer groups, all around.
Here's what I tell my teenage sons today:
My advice is to wait — make out, fool around, but avoid penetration until the time is right. And then do it with protection.
TW: Any last words?
Tina: Thanks for understanding that the positive attitude is all a veil, it's a thing that keeps you going, you know? Real life is hard, but if you're doing what you love, it's all good.