This article originally appeared on TeenWire.org

I was hanging out with some buddies the last weekend in August, when one of our friends arrived with some startling news: "I just heard that Aaliyah died in a plane crash." I could tell that everyone there was thinking pretty much the same thing: she's our age. She was our age.
Analogous to Kurt Cobain's Death
I thought back to the night I heard that Kurt Cobain (of Nirvana) had died: April 8, 1994. To my friends and me, Kurt was the beginning of something really important in music, in culture, in life in general. He was depressed, he was angry, he was sick and tired of all the popular kids whose biggest concern was what to wear to prom. He was just like us, but he was a star. He made it cool to be uncool. When a musician spills his guts onto his guitar strings, it creates a strong bond with his listeners. Kurt's passing was like the death of a friend or family member, made even more tragic by the fact that he was so promising and so young when he died.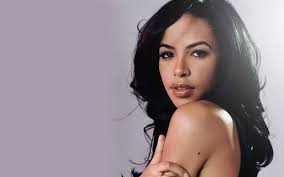 Aaliyah's Passing
Now it's the 21st century, and unfortunately, along with bright new talents have come terrible new tragedies. Just last month, America mourned the passing of 22-year-old Aaliyah, a beautiful R&B songbird whose star was on the rise. Aaliyah died on August 25 in a plane crash over the Bahamas, where she was on location to film her latest music video. The Brooklyn-born singer, dancer, and actress received two Grammy nominations, won Best Female Video and Video from a Film for "Try Again" at the 2000 MTV Awards, and was set to appear in a sequel to The Matrix and a film adaptation of Anne Rice's Queen of the Damned, among other projects.
An Inspiration to All
But Aaliyah will be remembered for more than her tremendous talent and many accomplishments. Listeners young and old considered the 22-year-old to be an inspiration, a life force. Hundreds of friends gathered in front of her old high school in Detroit on the Monday after her death to attend a candlelight vigil. Chatrooms and message boards have been flooded with fans trying to come to terms with this terrible tragedy. "When I first heard the news about Aaliyah I couldn't believe it," writes Larkspur, age 22. "It just didn't seem real. I kept thinking to myself, she was so young, why did her life have to be cut so short? I was never able to meet Aaliyah, but by listening to her interviews and watching her [I could see] she was a beautiful person inside and out, and the loss of her has touched everyone young and old."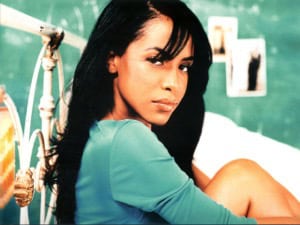 Friends, family, and fans knew Aaliyah as a happy-go-lucky girl with presence and poise. Aaliyahonline, a fan web site, even called her the "Princess Diana of the hip-hop community." Her lyrics were positive and uplifting, although her new album began to touch on more weighty issues, such as domestic violence. Vibe magazine's editor-in-chief, Emil Wilbekin, in a CNN chatroom, notes, "I think that people will always miss her, but I hope that the positive image that she represented will carry on, and that young people will still aspire to the greatness that she exuded."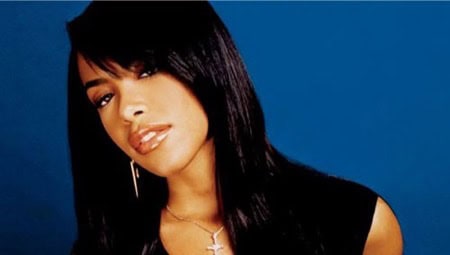 Aaliyah's young fans undoubtedly will. "She was such an inspiration to teen girls," writes rileysmithsgirl113, age 13. The death of a young, vibrant star like Aaliyah creates more than a gaping hole in the music community, it marks the loss of a role model in an era when such universally loved and respected cultural icons are few and far between.