This article originally appeared on TeenWire.org

How does Tupac Shakur still put out albums if he's dead? With his latest posthumous release, Until the End Of Time, on his mother's record label, Amaru Records, his remarkable, number-one Billboard entrance demonstrates Pac's presence is still alive and kicking. Nearly 427,000 people rushed to buy his album its first week out, according to SoundScan. "Time," a double album, is his sixth release since his unsolved assassination in Las Vegas on September 19, 1996.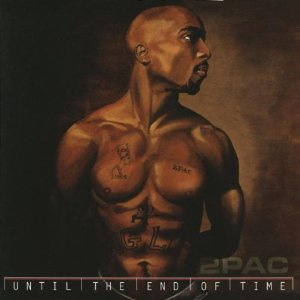 Tupac's seemingly endless supply of solid raps has created great speculation about his demise. Numerous web sites, articles, and outspoken celebrities like Public Enemy's Chuck D offer theories that Mr. Shakur has simply taken an unorthodox break from the entertainment industry. True enough, several believe otherwise; some going to the extreme of releasing supposedly legitimate photos of his autopsy through various media.
2pac Still Has The Juice
One thing is for sure — Tupac still has the power to touch the minds of millions with his forceful, charismatic delivery of pure genius. Tupac's crew, the Outlawz, effectively compliments his ideologies and diverse messages with talented raps of their own. In fact, next to the Killuminati: The 7 Day Theory or All Eyez on Me albums, Still I Rise featuring the Outlawz is arguably Tupac's tightest production to date. The Outlawz released their album, Ride Wit Us Or Collide Wit Us, in 2000. Breathing or not, Tupac continues to live in the hip-hop community through his albums, his mother's record label, and the Outlawz.
Tupac still has the power to touch the minds of millions.
If Tupac has passed on, how has he continued to deliver hundreds of lyrical verses? Simple. Because of his astonishing dedication to music, he left behind a body of work not yet released. His prolific writing led him to recording hundreds of unreleased songs which are being used by upcoming producers and high-profile artists as guest spots on their albums. Established hip-hop artists and film colleagues (we can't forget his films!) all commented on his astounding work ethic as intimidating and monumental. Pac's label mate Snoop Doggy Dogg said in numerous interviews that he wished to one day duplicate the amount of dedication Tupac gave to recording music and acting.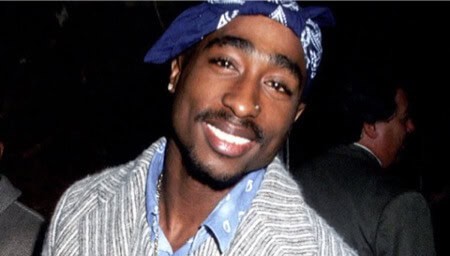 As if his albums weren't enough, Tupac's name carries through other creative vessels, including:
The Tupac Amaru Shakur Performing Arts and Cultural Center (a museum, drama stage, community center, and gallery), about to be built on land recently purchased
The Tupac Amaru Shakur spring camp session for troubled youth, begun last spring in Georgia
Numerous films and documentaries developed by MTV, Quincy Jones, and others
The biographical play Up Against the Wind, about Tupac's eventful life, performed at the New York Theater Workshop
So, if anyone asks if Tupac is still living, point to number one on the pop charts, millions of albums sold previously, future recordings, plays, movies, documentaries bearing his name, and his continuous influence on today's youth and hip-hop world at large. Even recently his likeness returned in the form of a hologram to perform on stage with Snoop Dogg.  His impact will never be forgotten.