I'm going to push the veil aside for a second and let you see a piece of the real me.  There are two things I like a lot: Reggae and Buddhism.  Put the two together into a blender, put in on high, toss in some leafy "vegetables," and what do you get?
The Natti Love Joys
The core band consists of husband and wife team Anthony "Jatti" Allen and Sonia "Marla" Allen.  They're kind of like a supergroup.  Jatti was playing with The Congos while Marla was with the Love Joys.  Their work together has earned them three separate awards from Atlanta's Peach Drop for being the most influential reggae band.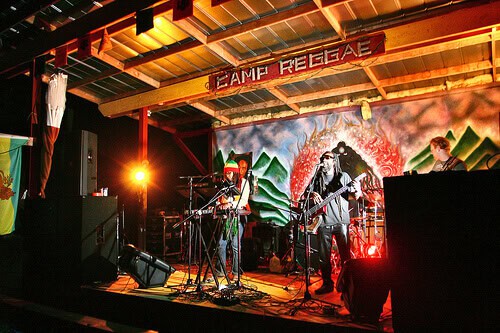 Jatti and Marla have been rocking since before most of you young bucks were even born.  Now they essentially hang around East Tennessee where they play live constantly and even host their own festival called Camp Reggae.  I've hung out with them before before and after shows since someone in our local circle plays with them frequently.  I've even been in a "cypher" with them, if you catch my drift.  You're talking about some of the nicest and most genuine people you'll meet.
They absolutely rock.  Start where I did with their album Universal Mind.  You'll be stoked as you hear choruses consisting of mantras, songs about the importance of keeping a balanced and serene mind, and the values of partaking of the illegal tree, and that of avoiding the police.  Your boy may or may not have possibly actually partaken with them, perchance.  Mayhap I did, mayhap I didn't.  But when I did, it very likely might have been awesome?  I didn't, but it was cool when I did.
Don't believe me that these guys are a hidden gem?  Peep this:
If you're interested in learning more, check out Non-Returning Status, a full-fledged all-media documentary tracking the band through their journey, starting in Jamaica and currently growing in Tennessee.  You can hear more, watch videos, see pics, and most importantly pick up their albums so you can jam at your convenience.  But seriously, start with Universal Mind, below: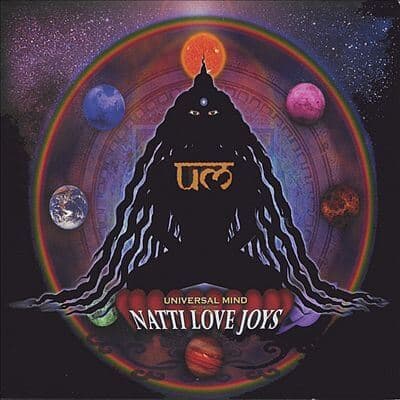 That album right there is the jam.  It's legitimately a fun album full of some of the best bass lines you'll ever hear.  Scoop it up!  Speaking of, the bassist, who doubles as a lead vocalist, is the first player I've ever seen play a headless bass that he leaves on a stand.  He then simply walks up to it, plays it, and then backs away again when it's not his turn.  Their live shows have many small elements like that that keep you glued to the stage.  It's as visual as it is aural.
The Natti Love Joys most recent accomplishment is being featured on the radio station within the game Saints Row.  Having radio stations within games began with the Grand Theft Auto series and has brought a lot of attention to artists that deserve it that would have otherwise gone unnoticed.  We're all trying to tell you listeners how great this band is, so give them a spin.  You won't regret it!  They'll be a part of your regular rotation from here out.