Nestled deep in the Appalachian mountains, the Coon Creek Girls played their beloved folk songs from 1937 through 1957, enjoying an illustrious career that included TV appearances on John Lair's Renfro Valley Barn Dance and even a performance at the White House for President Roosevelt, King George VI, and Queen Elizabeth in 1939.
Even back then, all female girl bands were a hit, although we demanded a bit more musical talent back then. Dancing and looking pretty didn't cut it.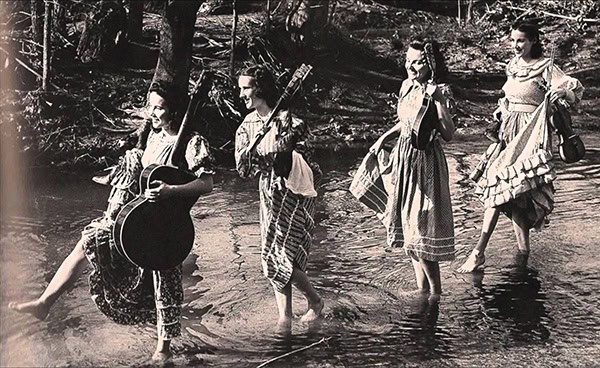 Sadly, some of these current nonsense girl groups still gain an audience with the president and other political elites.
The Original Coon Creek Girls
Check out my personal favorite where we learn precisely how many biscuits these lovely ladies can eat in the morning:
Now this is some fine classic Appalachian folk with killer instrumentation.  Notice how the band positioned themselves in the room, not only for appearance but to provide a live mix and balance of volumes.
For as cool as all of this is, nothing beats the traditional bluegrass vocal harmonies.
Just like it works currently, boy bands and girl bands are put together by some weird old guy. In this case it was John Lair wanting a band for his Renfro Valley Barn Dance television show.
The original Coon Creek Girls were:
Lily May
Rosie Ledford
Esther "Violet" Koehler
Evelyn "Daisy" Lange
These ladies made a huge impact in the area during their time and even became known nationally. As tastes changed and evolved they've been largely forgotten as a relic by most who still remember. Thankfully some equally talented women picked up the name, officially sanctioned by the creator, and kept the name alive.
The New Coon Creek Girls
Since their formation in the 1930's the legacy has lived on with decades of line-ups since the 70's playing as the New Coon Creek Girls, relaunched again by John Lair. Although the members keep changing as the years go by, the band name stays alive and holds the tradition steady so new generations can learn about and respect the old school.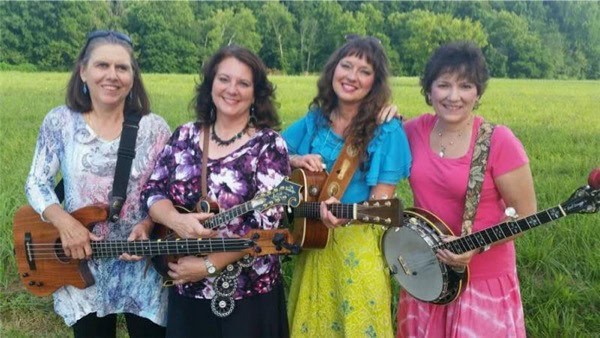 The real deal never disappears! Anything worth its weight will have a longevity far beyond the crap they throw at us on the radio today. Back then there were far fewer opportunities to hit the big time. Managing a television channel or radio station was expensive. The technology was still new, which meant it was too costly for companies to spin one up real fast and join the industry. That meant there were even fewer shows to participate in or be featured in as a musical guest. You really had to be the cream of the crop to even be considered for such a thing.
It's important to catalog and remind people how things were versus how it's handled currently so they have a frame of reference in terms of what they have to accept or not, since the music industry has tried to funnel talent down to where there's only enough room for so many stars at any given time, and usually music is the last aspect they're focused on when they choose who they choose.
Keep the good stuff alive and reject the nonsense! Maybe you can be in the next evolution of the Coon Creek Girls, but you'll have to get started today. Start learning how to play the guitar and work on your vocals and who knows what might happen!