I'm sure you remember that "We Are The World" single from way back in 1985 (unless you're one of these young whippersnappers) when Michael Jackson and Lionel Richie got a boatload of amazing artists all on one track and donated it all to charity.  That was pretty hype.  I wonder if any of that money ever made it to the people in need? (Doubt it).
But I doubt that was the case with this recent, even cooler take on that super-song.

KRS-One has done the same kind of mash-up performance in 2015 to generate some cash for children's education, to be handled by UNICEF.  The cool thing though, is instead of a bunch of pop stars from the United States, KRS-One went global and found awesome rappers from 14 different countries.
What that ends up meaning is a ton of cultures and languages got represented and made their homeland proud.  It also means almost all of us are scratching our heads wondering what the other 12 guys were saying.  I'm not bilingual so I had no clue what was going on until the last verse.  Thankfully they included hardcoded subtitles.
Here's the video for the song "Hip Hop for the World", plus a list of the artists and their home countries listed below.
In order of appearance are:
San E - South Korea
Strike The Head - Italy
Frenkie - Bosnia
Pendekar - Singapore
Adx - India
Valete - Portugal
Mr Phormula - Wales
Yacko - Indonesia
SadmAnn - Bangladesh
Julian Nagano - Japan
Deeb - Egypt
Mr. Skin - Taiwan
Redrama - Finland
KRS-One - United States
I wonder if these rappers are prestigious and well known in their countries or if KRS-One went and found all the cool underground emcees?  Either way, pretty cool, right?  Imagine being one of these morons these days screaming about cultural appropriation and getting mad because someone picked a favorite verse.  "They're all equally good and all deserve a participation trophy!  We should layer all of the vocals on top of each other so they can all share the first verse!"  Get off my lawn, you whippersnappers!
Spread the love by sharing this post around on social media using the links in the footer or sidebar, unless you hate the planet or something.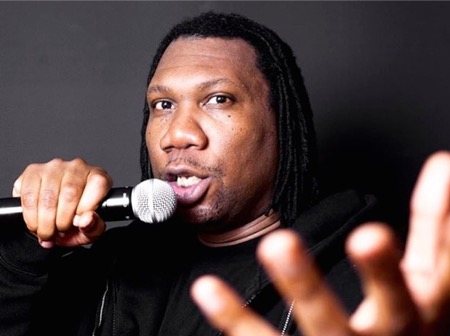 Hooking kids up with education means future generations will be more productive and happy, contributing world-wide to raise the standard of living for all of us.  Do you part (It's just a couple clicks of your mouse)!
KRS-One has always been one of these political, socio-economic rappers who not only speaks about what he believes to be right, but takes action.  And interestingly he sometimes ends up going against the grain, which makes me respect him even more, because there are so many fakes out there being mouthpieces for narratives and movements that they have no clue about.
He's also been a main influence for a lot of rappers who have established themselves in the game, such as Immortal Technique and Sabac Red, who continue to raise awareness about issues we'd otherwise likely never learned about.  For this we thank them and all the emcees in this video for adding to the net positivity in the world instead of glorifying some of the other nonsense most rap ends up being about.  For this, we are grateful!