This article originally appeared on RapGlobal.com
We recently had a chance to do a quick interview with Pardeep, a rapper from London.
Who is Pardeep? In his own words…
I'm Pardeep, I'm a Rapper, Producer, Writer and Free thinker from London... Trying to push musically and spread knowledge without comprising the actual art-form and enjoyment within music itself.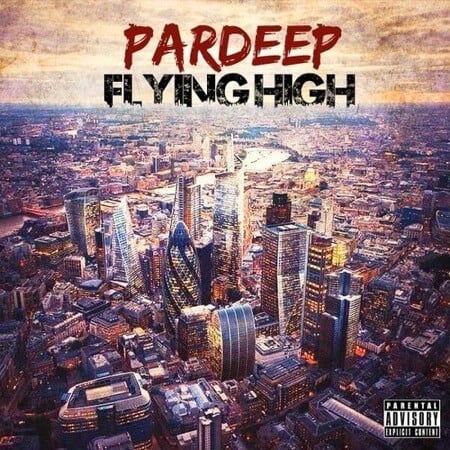 What's the hiphop scene like in London?
The urban scene here is very strong right now. Actually, it's really not Hip Hop.  We birthed our own music here called Grime music, who Wiley is the pioneer.  Grime came from Garage music which it's roots go to Jamaican whole dub scene.  That's the same with Hip Hop; the rapping goes back to Griot cultural in Africa and the whole loud beats to dub music in Jamaica.  When Grime went mainstream about 5 years ago that's when we fused it with Hip Hop music to create this hybrid sound and people are loving it. We've penetrated the charts in terms of sales, selling more than American rappers here at the same time having the underground staying lyrical. Now you got American artist's like Mac Miller, Drake, Iggy Azelia wanting to collaborate with us. Jay Z is co-signing Kano, signing K-Koke, Danny Brown, and Angel Haze, saying they're influenced by Grime music. Hec Jay Electronica lives in London and what, he's like the best rapper alive. So yes it's alive, vibrant, diverse and innovative here a lot folks your side are enjoying it.
Who are some of your influences both locally and from around the world?
My influences... you know what? Most are not even from the genre. I'd say from London... Wiley, Tinie, and Chip definitely help shape me watching them but in terms of worldwide I'd have to say lyrically Jay Electronica and Nas but that's like 50%.  I'm really inspired lyrically and musically by Gil Scott-Heron, Kaji Meiko... just different musical acts.  I got a whole collection of legends. Lately it's Frank Sinatra, Jimi Hendrix, and Aaron Nevile.  His song "Tell it Like It Is" has been on rotation… I'm young but I enjoy a lot of classic records.
When did you get into hop-hop?
Hip hop? I listened to Hip Hop before I even knew what it was. My earliest memories of listening to Rap music was Nelly & Kelly Rowland's "Dilemma"... this is taking me back.  Then on my 10th birthday in '04; this was my first time listening to 50 Cent.  It was "P.I.M.P." My friend showed me it. I still didn't know what it was. At a school Christmas party the same year we were screaming to play Eminem asking... you know... this record and that... Shame I got picked on for not knowing. I got into Hip Hop truly in summer of '05.  That was a great moment, listening to 50 Cent, Eminem, Nelly, and others that where out then. I picked up the mic on November 2006 after hearing Eminemand 50 Cent's "You Don't Know."
What's your favorite album of all time?
My favorite album of time? This is hard... Hip Hop-wise I don't have one... It's so hard!  I enjoy so many that when people ask me for a top 5 or top 10 I just can't. "My Beautiful Dark Twisted Fantasy" (Kanye West) is a masterpiece though... CLASSIC!
Enter The Wu (36 Chambers) and Midnight Marauders both turned 20 this week, if you had to pick one – which would it be?
Enter The Wu (36 Chambers) hands down is a true classic. C.R.E.A.M. never gets old and RZA is one of my favorite and under-rated/unappreciated producers ever! Not taking anything away from Midnight Marauders but "Low End Theory" was the one that shaped Hip Hop for me from A Tribe Called Quest.
That's it for now, thanks for taking the time!