Death Star birthdays are always a special time. There's the presents, the cake, and the nervous warmth of smiling as you're strangled by Vader as he blows out his candles.
No matter how joyous of a day, no Sith Lord would be caught dead singing the classic Happy Birthday song.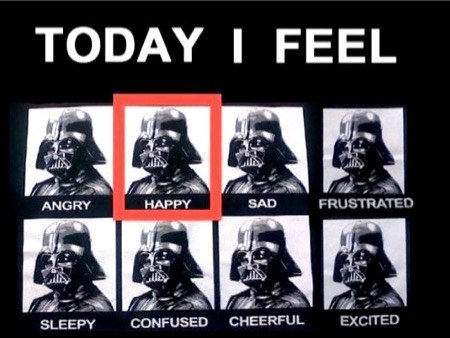 Of course the famous Imperial March would be the only appropriate song for Vader's birthday.
However, it's got that whole "let's get ready to launch a full-scale war" thing going on.
If only there was a way to change the Imperial March into something a little peppier. Enter The Imperial March played in a major key.
Instead of the doom-ridden music we associate with Vader, altering John William's Imperial March by playing it in a major key keeps the essence of piece but gives it a happier feel, like when you first get the airship in a Final Fantasy game.  Or when you finally get crowned King Peter by Aslan.  Or you're heading back home to the Shire with your 13th share of the dragon's gold...
"Before we bring out the cake, we'll be serving a three course meal.  We'll start with a palette cleanser of a sherbet made from Wookie milk, allowing the cooks time to boil the hair off of the Ewok shish-kabobs."
Last year, this one dude who used to be alive gave Vader a new light saber, but when he pressed the button for the light beam to come out, a "POW" flag popped out with confetti.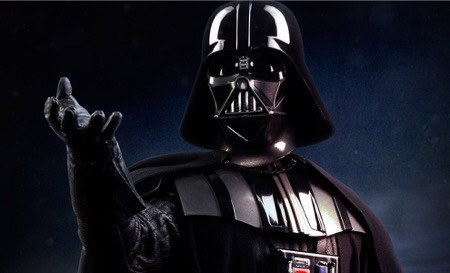 Buying the right gifts for those you love is always a challenge.