Post Malone, the current king of the pop charts (more news on this below!), performed at the MTV Video Music Awards (VMA's) last night before taking off on a private plane this morning for London where he was scheduled to perform again.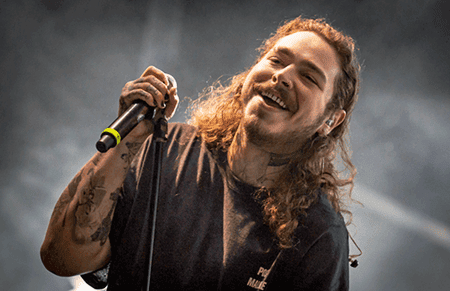 Post Malone's Emergency Flight Landing
In a stroke of bad luck, their plane, a Gulfstream IV-SP blew out it's front two tires on the landing gear as it took off. The pilots realized this and began circling in the air while awaiting directions. Air Traffic Control coached them to continue circling to burn off fuel while they coordinate an emergency landing. The reason for burning off fuel is to lose weight and reduce the chance of any drastic fires or combustion upon landing.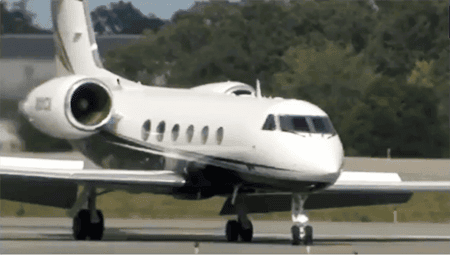 The plane was directed to fly towards an airport in the state of Massachusetts while continuing to circle and burn off fuel. The pilots requested to be diverted towards Stewart Airport in New York because they preferred the longer runways. Air Traffic Control agreed and the plane headed in that direction while continuing to circle in order to give two previous flights time to make their scheduled landings.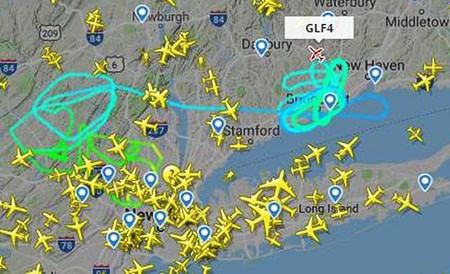 During this time, Post Malone's Gulfstream IV-SP made a fly-by near the Flight Towers so the air traffic controllers could make a visual check to confirm the two front landing tires were in fact blown and flat. This was confirmed and reported back to the pilots.
At this point, the flight radar trackers lost visuals of the plane in their satellite feeds, but this was apparently expected, though the reason wasn't made known to the general public. We will know soon whether this event is resolved safely by the heroic pilots and airport crews. We wish for the safe delivery of all involved.
UPDATE: The two previous flights made their landings and Malone's flight was directed to attempt their landing on runway 9 at Stewart Airport. In a thankfully uneventful experience, the pilots managed to safely land the flight.
Post Malone Breaks Industry Records
It was announced yesterday, August the 20th of 2018, that Post Malone broke multiple United States music chart records that were long held by The Beatles and Michael Jackson. This records include having the most songs in the Top 20 in any one week, which included 9 tracks. He also broke the record for the most songs in the Top 40 during one week while having 14 songs charted. Every single track from his new record 'beerbongs & bentleys' are currently in the Billboard Top 100.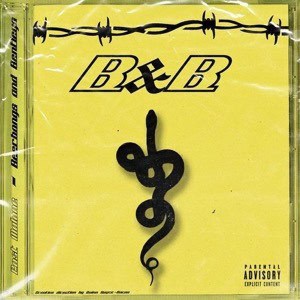 Despite the crazy tattoos and imagery, Post Malone is a fairly wholesome artist who writes about success, having a good time, and heart break. We are very pleased to hear of his recent record breaking efforts and of his safe airplane landing today.