This article originally appeared on TeenWire.org

Unless you have been living in total seclusion for the past couple of years, there is no way you could not have noticed the recent bubble-gum pop outbreak that has taken America by storm. In fact, turn on any all-hit radio station in just about any city, big or small, and there is no way you could go five minutes without hearing one of the many popular songs by the Backstreet Boys, 'N Sync, Britney Spears, Christina Aguilera, or one of the other adolescent crooners.
How Soon They Forget
Many older people think this teen musical upsurge, which has created an enormous, somewhat obsessed teen following, has gotten completely out of hand. However, have they forgotten their own teen idol fascinations? Teen pop music is definitely nothing new. In almost every generation there was some point when teen, or at least seemingly younger, musicians came up and stole the thunder from the veterans, at least for a little while. In the '70s, it was David Cassidy and Olivia Newton-John. In the '80s, it was Janet Jackson, Prince, and New Kids On The Block. How soon they forget? Well, now it's time for the teenagers of the '90s and the new millenium to have their turn.
The Trend for the 90's
Although primed by Hanson's and Spice Girls' success, the trend can almost be said to have truly begun with none other than the Backstreet Boys. Formed in 1993, the five-boy group worked together for almost five years, fine-tuning their skills before releasing their debut album in 1998. Well, it was all worth it because the album sold 22 million copies worldwide and 4.4 million nationwide, making it the third-biggest selling album of the year. After a landslide tour, the group recorded a second album that has continued their great success.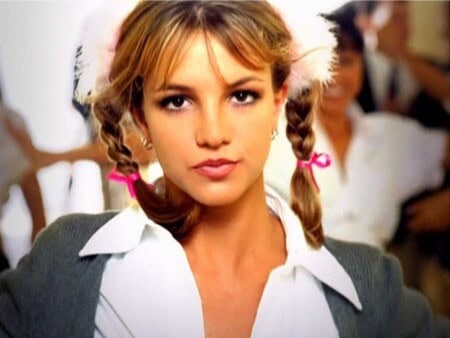 And as you'd expect, a few other guys decided to jump in on the act. Thus, 'N Sync was born. Look at the similarities. Both groups are composed of five guys, two blonds and three brunets. Both groups are based in Orlando, Florida. Both groups' members are between the ages of 18 and 27. Both groups' members sing and perform choreographed moves to catchy pop tunes, mostly aimed at females. And get this, both groups were at some point managed by Johnny Wright, who also managed New Kids On The Block.
The Kingpin: Johnny Wright
Coincidence? Yeah, right. Well, they say imitation is the best flattery, and it certainly worked for 'N Sync. Their debut CD went platinum and reached No. 2 on the Billboard album chart. Boy bands are now being formed all over the place, some with moderate success and others with none. After all, 98° and even the up-and-coming O-Town (from ABC's Making the Band) have had their day in the sun. But do they have what it takes to keep it going? That is the real question. Backstreet Boys and 'N Sync seem to have it down to a science.
Teen pop music is definitely nothing new.
Girls Just Want to Have Fun
Well, the boys can't have all the fun. Girls want to have fun, too. And that is exactly what Britney Spears is doing. The former Mickey Mouse Club princess got herself a manager, in fact the same one as 98°, and hit the recording studio. The testosterone-ridden pop music scene must have been dying for an estrogen presence because her first single "Baby One More Time" skyrocketed to the top of the charts.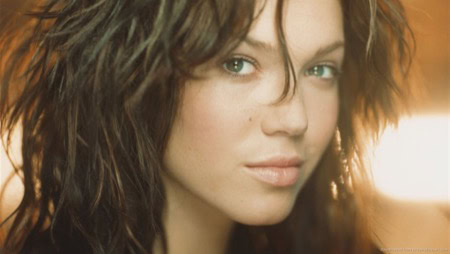 She recently followed her first album up with her sophomore effort "Oops!... I Did It Again," and that she did. It has also jumped to the Top 10. And like her male counterparts, she also opened the door for a few other female solo singers to come in and eat some of the pie, such as Christina Aguilera (another Mickey Mouse Club veteran), Mandy Moore, and Jessica Simpson.
So, how long will this trend continue? Just from past experience, we know that nothing in the music scene lasts forever. At some point, the market becomes so saturated with copycats that even die-hard teen fans have no choice but to demand something new. However, it looks like for now, teen artists are on the radio for the long haul.