Weird Al has been on the scene longer than most people reading this have likely been alive.  He was basically an elite YouTube star before the internet was even around, creating a popular culture persona through the interconnected mediums available at the time, such as syndicated radio, public broadcast television, cassette tapes, and ultimately television, the film industry, video games, and the internet.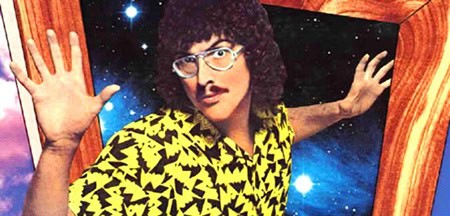 Alfred Matthew Yankovic's career has been a wild ride that has (so far) amounted to over 12 million album sales, over 1,000 live shows, four Grammy's, six platinum records, four gold records... to list all of his accolades would take too long.  His jokes have been a great contribution to society over the decades that have been rewarded handsomely.
For being "the polka guy with the hair and accordion," Weird Al proves that being authentic, honest, and charismatic is all it takes to be liked.  Then you develop your talent and go the distance.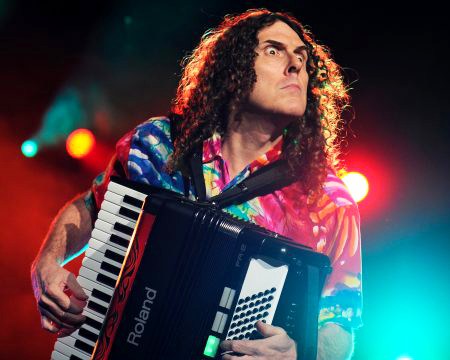 Perhaps the coolest thing about Weird Al is he can legally spoof anyone's music and music videos.  He doesn't need permission thanks to the "fair use" provision of copyright law.  But he's never taken advantage of that.  Weird Al has always asked each and every artist for their blessing first, even at great expense to travel to ask in person.  If someone says no, such as Prince, Led Zeppelin, and Paul McCartney did, Yankovic honors that refusal.  I don't guess it's that big of a deal since there's a general limitless sea of stuff to make fun of in the pop world.
The Hollywood Star Gets His Hollywood Star
Yesterday, Weird Al announced on Twitter (@alyankovic) that he'd received the unbelievable news that he'd be getting his own Walk of Fame star on Hollywood Boulevard.

He may be surprised but not the rest of us 80's kids who grew up on his antics from Dr. Demento, UHF, and his countless videos across MTV and VH1.
For those unsure, this is what a Walk of Fame Star looks like.  This is Michael Jackson's, which features a record icon for his contributions to the music industry, which I'm sure Weird Al's will have the same icon although he could have the camera for the film industry too.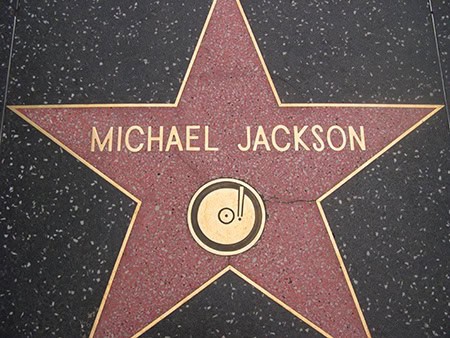 It's hard to say what the most pivotal or highest peak of his career was, although I'd argue it was the late 1980's to early 1990's when he released the Bad Hair Day album, full of parody songs from Michael Jackson, Coolio, The Presidents of the United States, U2, They Might Be Giants, TLC, and more.  That was the golden era of MTV and VH1 and their vast reach was surely a part of Weird Al's explosive popularity during that period.
Let's close out and honor Weird Al with a look back at his video for Amish Paradise, a parody of Coolio's Gangsta's Paradise (which is worth a watch first to make Weird Al's even funnier), that's based on Stevie Wonder's Pasttime Paradise.
Congratulations, Weird Al, for being officially recognized as a Hall of Fame-er and thank you for your contributions to the entertainment industry!