This article originally appeared on British-Audio.org.uk
Music of all kinds will continue to flourish in the United Kingdom, so we remain confident that despite occasionally difficult trading conditions, the audio industry has the resilience and skill to deliver music in the comfort and convenience of the home.
I know that in my own case, listening to music is a wonderful way to release oneself from the pressure and stress of late twentieth century life.
I have always found it exciting when people with little idea of what good quality audio equipment can do first hear it. The scales, so to say, drop from their ears; their eyes light up; their cheque books twitch in their pockets.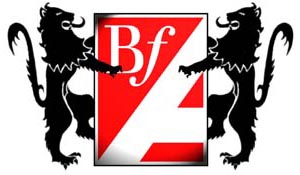 About the British Federation of Audio
Formed in 1965 by around thirty British manufacturers of Hi-Fi equipment, the Federation of British Audio, as it was then called, served to foster the interests of a developing industry and to promote the widest use of its products at home and, especially, overseas. Thanks largely to the dedicated work of those founder-members, British hi-fi equipment became widely respected and helped set the scene — and the standard — for a thriving global industry.
In recent years, as the market has matured, the Federation's membership has broadened and now consists of a melange of manufacturers and distributors of a wide range of audio, home-theatre products and accessories. To reflect these changes, the name was changed to the British Federation of Audio in 1994.
As we approach the millennium, it is important to have an impartial central identifying authority around which the industry can rally. The BFA's long history and excellent track record make it a natural rallying point and with the industry's enthusiastic support, the BFA is helping build on the remarkable achievements of the past, towards a bright and expanding future.
You will find on this link information on the prestigious British Hi-Fi Awards — an annual event organised by the BFA — together with a comprehensive listing of nominees and Award-winning products. You can also access a full listing of BFA members — here on this page — and from here explore the products and services they offer.
BFA Members
We are proud to be comprised of, and supported by, all of our prestigious and hard-working members:
Activ Distribution
Andy Giles PR & Media
Arcam
Audio Acoustics
ASTINtrew
Atlas
Audica
Audio Acoustics
AudioPlus Ltd
AudioVend
B&W (Bowers & Wilkins)
Beauhorn Loudspeakers Ltd
Bose UK Ltd
Celestion
Chapter Audio
Clearer Audio
Creek Audio
Denon UK Ltd
Dolby Laboratories
Eclipse TD
Exposure Electronics
Eyework
Furguson Hill Studios Ltd
Graffix Publishing Ltd
Harman
KEF Audio UK Ltd
Living Voice
Loricraft Audio
NAD
NEAT Acoustics
O'hEocha Designs
PlasmaTVinfo.com
Revolver
Robert Follis Associates
Smashing Publicity
Sonneteer
Sonus Systems
Sony UK Ltd
Sound HiFi
Tannoy
TSource
Vivadi plc
What Hifi? Sound and Vision
Please use your preferred search engine to learn more about each company above and their unique offerings for those who appreciate high fidelity audio in their home entertainment systems.
BFA Officials
With much appreciation we honor our officials.
Honorary President:
Lord Gowrie PC
Lord Gowrie Alexander Patrick Greysteil Hore-Ruthven was born in Dublin in 1939 and educated at Eton, Balliol College, Oxford and Harvard University.
His early political career includes being Parliamentary Representative to the UN (1971), a Government Whip as Lord-in-Waiting to H.M. The Queen 1972-74, and Opposition Spokesman on Economic Affairs (1975-79). He was Minister of State, Department of Employment 1979-81; Deputy to Secretary of State in the Northern Irleand Office 1981-83; Privy Council Office 1983-84; Minister for the Arts from 1983 to 1985. He was a member of the Cabinet as Chancellor, Duchy of Lancaster 1984-85.
Lord Gowrie was appointed Chairman of the Arts Council for a five-year term from April 1994 to May 1998. He is also an author and literary critic, holds several directorships and non-executive directorships. In spite of his very busy lifestyle he has found time to act as President of the Federation since 1985.
Chairman:
Steve Harris
Steve blames a major interest in hi-fi and technology on a passionate dislike of history lessons, which he spent studying the pages of Hi-Fi News taking in the words of Angus McKenzie and Gordon King. Life would have probably been fairly normal but for a similar passion for music and a rapidly growing record collection.
He now runs a marketing consultancy company called AudioPlus covering all market sectors. Before this he was the Managing Director of Mordaunt-Short and Epos, and before that the Marketing Director of Tannoy and Marketing Manager of Marantz UK, which followed working at all levels for the famous hi-fi retailer Laskys. Still passionate about music, he admits to a problem controlling his vinyl and CD habit.
Export Marketing Group Chairman &
UK Marketing Group Chairman:
Fred Clayton
Like many on the manufacturing side of our industry, Fred entered it by working in retail in the late Seventies. He has always believed that it was an interest in music that drove him to it. Others believe it was either to do with his boredom with Economics (he has an honours degree from Durham University), still others suggest the real reason, was he thought it might give him more time for playing golf. Whatever the real reason we have been stuck with him for nearly thirty years, he claims not even axe murderers get that long.
In 1980 Fred joined Wharfedale as their representative for the North and Scotland (once again we see the influence of golf entering his life) where he remained for the next twelve years. During this time he held various posts in sales and marketing, ending his term there as a Director, in charge of UK operations and also of product development.
In 1993, together, with three other colleagues from Wharfedale, he purchased Castle Acoustics, a small but well respected manufacturer of loudspeakers in the beautiful Yorkshire Dales. Over the last eleven years they have moved the business forward so that Castle keeping the industry's respect for the quality of real wood cabinetry as well as its acoustic engineering.
He has been an active member of the BFA since the early 1980's. Originally co-opted onto the Executive Committee in 1983 except for a brief two year spell has helped in this way for the last twenty years. Today he is a member of the board of directors and the Chairman of the Sales Group, which provides both UK and Export sales and marketing people with a regular forum in which to discuss and debate issues that all in the industry face, but in an informal and relaxed atmosphere. However he still manages to find time for the 'occasional' game of golf.
Director:
Steve Halsall
Steve Halsall is currently responsible for Marketing and Product Development at KEF Audio (UK) Ltd, where he has worked since 1992. He has been involved in the audio industry for over twenty years and during his time at KEF has been responsible for such well known products as the Coda 7 and the KHT2005. His international experience is extensive as his present company exports to over 60 countries via a network of distributors and direct operations.
Steve holds a BSc in Electrical and Electronic Engineering from Newcastle University and has recently completed the 5 week Advanced Management Program at the Wharton Business School of the University of Pennsylvania in the US. He has been married to Jenny for two years and in his spare time enjoys listening to music, playing the guitar or tinkering with Italian cars and motocycles.
Director:
Mike O'Mahony
Mike is the Managing Director of Denon's UK operation and has been involved in the sales and marketing of the brand in various roles since 1989, when Denon was being privately distributed in the UK by Hayden Laboratories Ltd. From the time he joined the industry some 20 years ago, initially with the UK distributor, Hi Fi Markets Ltd., Mike has worked with many different brands from the UK, USA, Japan and Korea covering products related to the Hi Fi, Audiovisual, Loudspeaker, In Car and Professional sectors.
Chairman Emeritus:
Gordon Provan
Gordon Provan was Chairman of the Federation for four years. During this time he also served on the Commercial Committee of the British Radio, and Electronic Equipment Manufacturers Association. Gordon has been in and around the Audio industry for over 25 years starting in the early seventies as Marketing Manager of Wharfedale loudspeakers. After a spell at Akai UK he returned to British audio manufacturing as Chairman of Celestion's Audio Division, before setting up his own company.
And also, special thanks goes out to our Honorary Treasurer Andy Giles and Chairman Emeritus John Dawson.