Britney Spears's Net Worth is $70 Million
Britney Spears was just a small-town girl from Kentwood, Louisiana, daydreaming about belting out tunes on massive stages and capturing the hearts of millions. Little did she know, her future would be just that—and so much more. She is an icon of '90s/'00s pop but there's more to her than sparkly outfits and stage glow. She has built a mammoth empire worth $70 million in 2023.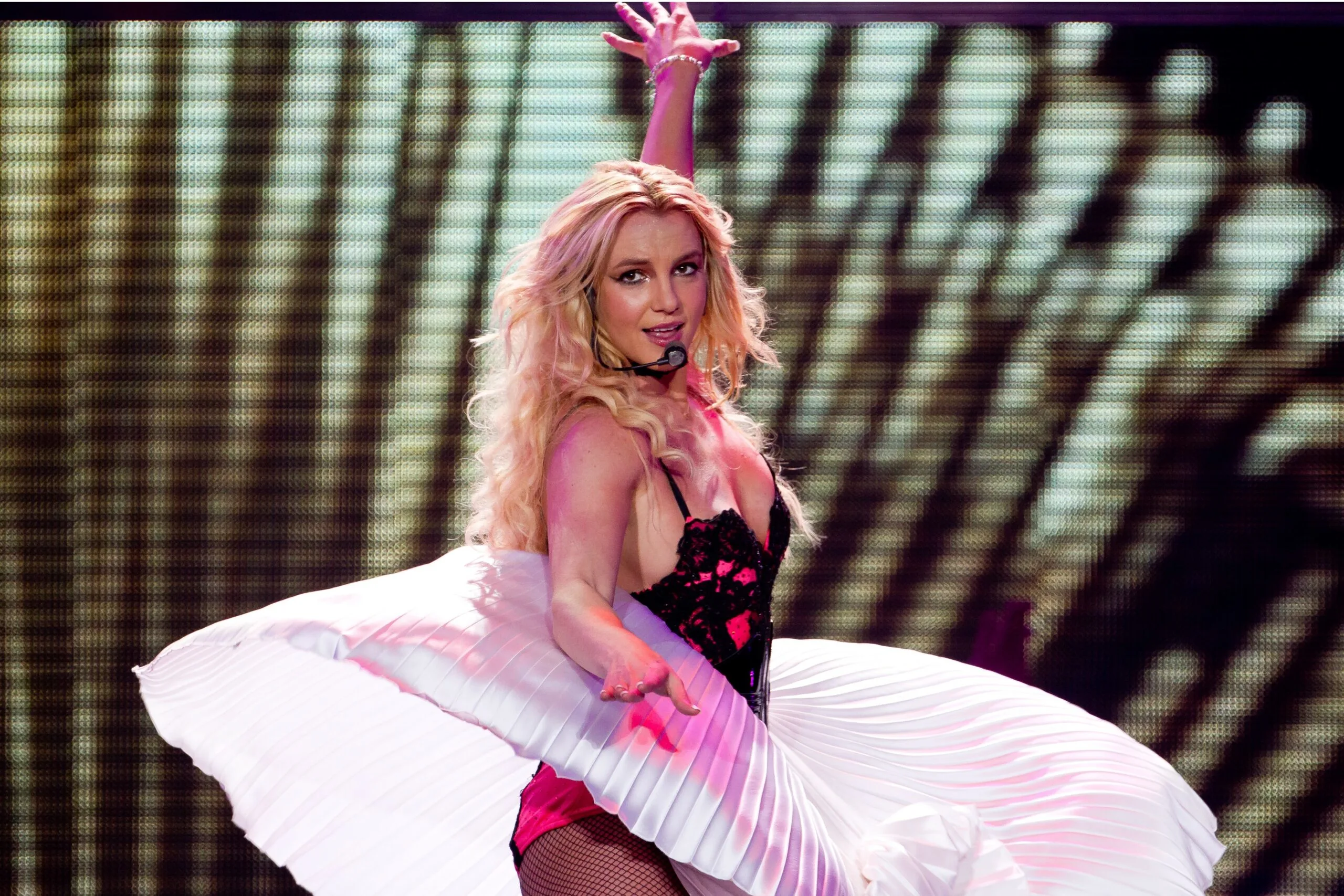 No stranger to the spotlight since her early "Mickey Mouse Club" days at age 11, Britney has developed a career fueled by talent, grit, and good old-fashioned hustle. Britney's success continues to be out of this world, raking in some serious dough since she released the mega-hit "Baby One More Time" in 1998.
Is music, then, the secret to her wealth? The tours? The endorsements? And with that wealth, what cool stuff has she bought for herself? What has she invested in, if anything? All these questions (and more) will be answered as we delve deep into the net worth of our beloved pop queen, Britney Spears.
| | |
| --- | --- |
| Name | Britney Jean Spears |
| Profession | Singer, songwriter, actress, businesswoman |
| Net Worth | $70 million (2023) |
| Birthplace | McComb, Mississippi, USA |
| Birthday | December 2, 1981 |
| Nationality | American |
| Height / Weight | 5 ft 4 in / 57 kg |
| Relationship Status | Married |
From Humble Beginnings to Stardom: The Ascent of Britney Spears
Britney Jean Spears entered the world in Mississippi on December 2, 1981. She grew up in Kentwood, Louisiana, courtesy of her folks, Jamie and Lynne Spears, and surrounded by her siblings: older brother Bryan and younger sister Jamie Lynn (you may have heard of her). Just your typical Southern belle with a killer voice and some serious stage aspirations, even as a kid. Recesses would be spent enacting "Star Search" competitions; at her parents' dinner parties, Britney would serve as entertainer.
When Britney was just eight, she auditioned for "The All-New Mickey Mouse Club". She didn't get in because she was underage but rather than let the disappointment stymie her burgeoning career, she turned around and rocked the stage on "Star Search" in 1992.
Three years later, the Mickey Mouse Club caught on to the genius of Britney and finally brought her onboard. That was a breeding ground for future stars: Justin Timberlake, Christina Aguilera, Ryan Gosling, and Keri Russell, to name a few. Then, in 1998, she released "Baby One More Time". Word spread fast, and Britney was suddenly the world's go-to pop princess.
Hitmaker and Treasuries: Spears's Money-Making Music Adventure
Britney Spears has pumped out a staggering nine studio albums, eight compilation albums, two remix albums, and over 40 singles in her amazing career; they created a serious cash flow, building up Brit-Brit's beautiful bank account.
The success didn't just stop after that debut single. She released her debut album, titled …Baby One More Time, in January 1999. It flew off the shelves, with a whopping 10.6 million copies sold in the U.S. alone! Despite its age, it continues to perform very well on streaming services. The singles Toxic and …Baby One More Time have accumulated close to 2 billion streams on Spotify life to date.
And let's not forget about Britney's tours. Our girl announced 10 mega concert tours in her career—the most recent, 2018's "Piece of Me" tour, grossed an estimated cool $54.6 million.
Spears didn't just make her bucks from albums and tours, she also banked a sweet $15 million for one season as a judge on "The X Factor" in 2012. Her time spent dishing out critiques and advice from the judges' table was certainly well compensated.
Beyond Pop: Britney's Entrepreneurial Ventures and Partnerships
Britney Spears might be known for her bops, but she sure knows how to make her money work for her. She's set up multiple business projects over the years on top of her pop career, and it's clear she knows what she's doing. It's not just about the music for Brit, it's also about smart investments, playing her cards right with endorsements, and generally making the most of her superstar status.
Take her perfume business, for instance. She dropped her first scent, "Curious," in 2004, and it went for a not-too-shabby $39.95 a pop. Fast forward to now, and she's unleashed over a whopping 20 fragrances on us, pulling in more than $100 billion, according to her brother Bryan. Who smelled that coming?
In 2002, she tried her hand at being a foodie with her restaurant, Nyla. While it didn't last, you have to give her credit for trying something new.
She's not just a pop princess, she's a promotion queen, too. In 1999, Britney put Skechers on the map big time with a campaign for their Energy sneakers. And her Pepsi deal in 2001 raked in a cool $8 million, reminding us all just how influential a pop star Britney was, even at this early stage in her career.
Even when it comes to investing, Britney's got it going on. Case in point: she was one of the early backers of Uber. Yeah, you read that right. Uber.
Luxe Life and Gifts of Kindness: Britney's Wealth Seen & Shared
Equal parts glitz and heart—that's Britney Spears for you. A killer car collection, envy-inducing homes all over the world, and a big lover of giving back, here's a sneak peek of the Britney Spears lifestyle.
First up, Brit's real estate game is as amazing as her chart-topping hits. She splashed out $11.8 million on a new pad after tying the knot with her man, Sam Asghari. She even flipped a beachfront penthouse in Destin, Florida, she bought for $920,000 in 2001 for over $2 million in 2022. Also on her property roster are a colossal mansion in Thousand Oaks and a chunk of the Louisiana countryside where she grew up.
Brit's dreamy car collection is the stuff of fantasy. High-end Mercs (SL63 for $155,000, CLK for $66,300, G55 AMG for $137,000), a dope Jaguar XK ($125,000), a Maserati Gran Turismo ($151,720), BMW i8 ($132,000), a Range Rover Sport ($130,000), and even a Smart car ($23,900. Cute, right?) make up her personal auto entourage.
But it's not all bling with Britney. She loves to spread the love and give back, too. Her Britney Spears Foundation has been supporting arts programs for kids, including some in hospitals. She has also graciously given to charities such as the Elevate Hope Foundation, Keep A Child Alive, and the Luke Neuhedel Foundation.
Behind the Scenes: Britney's Personal Life and Relations
Britney Spears is so much more than a pop princess—she's also a mom, a sister, and a bestie to her pals. While we all love her killer hits, it's Britney's off-stage life that has us really intrigued. This pop queen wears many hats (er, crowns), and she stuns in them all.
Today, Brit is in the midst of a divorce from Sam Asghari, whom she married in an intimate ceremony in June 2022. She had some pretty fab guests in the mix—think Madonna, Selena Gomez, and Drew Barrymore! News broke of the split in August 2023, with Britney herself confirming it on Instagram: "As everyone knows, Hesam and I are no longer together … 6 years is a long time to be with someone so, I'm a little shocked but … I'm not here to explain why because its honestly nobody's business !!!"
Before Sam, Britney was hitched to Kevin Federline, with whom she shares two sons: Sean Preston and Jayden James. Their marriage obviously didn't last, though they're still all about the co-parenting life. Britney gets to hang with her boys unsupervised now since 2019.
And here's a really fun Britney fact—she's a hardcore New Orleans Saints fan! She once surprised the NFL team by popping in on a practice in 2016.
Unmasking the Shrouded Story: Britney's Conservatorship Saga
In 2008, Britney Spears was constantly in the spotlight for personal issues. The scrutiny of her mental health led to being put under a controversial conservatorship. Who was behind it? Her dad, Jamie Spears, and a lawyer named Andrew Wallet. For the next 13 years, they had their hands on every aspect of Britney's life, from her money matters to her doctor's appointments.
Jump to June 2021, Britney finally broke her silence in court. She made it clear that the conservatorship was more like a prison to her and she wanted out.
A judge in Los Angeles agreed and, in November 2021, ended the conservatorship. It was a massive victory for Britney and her die-hard fans who were championing her freedom with the #FreeBritney movement.
If we zoom out a bit, the whole Britney conservatorship drama also sparked serious talks about these kinds of legal arrangements. People started realizing how easy it is for someone to lose control over their own life to someone else.