Depending on where you're at in the South (Georgia, perhaps), this Charlie Daniels Band classic may as well be considered the 2nd National Anthem.  It's been covered a billion times by a million bands, the story has been animated, done with stop-motion and claymation, turned into children's books, and more.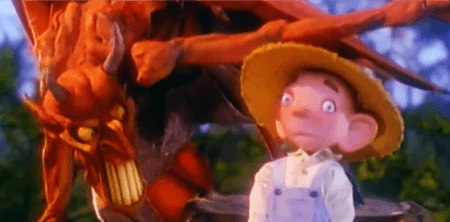 Something else that's strong in the South is making the best out of what you have, a spirit which is exemplified in this video.  Heck, I went to school in the South.  On Monday we'd have hamburger patties, then we'd have meatloaf, then we'd have reconstituted corndogs, then we'd have chili with the same meat, then we'd have some kind of soup or sloppy joes.  No wasting!  And it was delicious each time because our lunch ladies take pride in their work and make the best out of their budget for us.  That's just how we do!  Mystery meat for the win.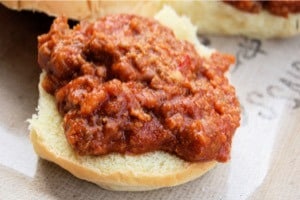 Aaron McAvoy, like many of us, has a washing machine that makes entirely too much noise. Sometimes if you're careful, you can balance the clothes just right when you toss'em in, and stop it a few times throughout the cycle process to re-calibrate it, and it won't be that bad.  But there's still something unnerving about a loud washer clinging, clanging, and banging for an hour.  Especially when there's no excuse like some tennis shoes or a cinder block inside it.
Well, you can worry about that loud banging sound, or you can grab your favorite acoustic guitar (Or, ideally, a fiddle…) and make the best of it.
And that's exactly what this guy did:
The original version of The Devil Went Down To Georgia was recorded under the title "Lonesome Fiddle Blues", except it was an octave lower. Charlie Daniels played guitar on that track, and a few years later he bumped it up an octave, added words, and the rest is history.
Did You Know?  In 1993, there was a sequel in which the devil returned to Georgia in order to challenge Johnny again? It was narrated by Johnny Cash, and featured Travis Tritt as the Devil, Marty Stewart as Johnny, and Charlie Daniels along with Mark O'Conner on violin.
If you like this track and want another similar story, check out the thousands of versions out there of Cross Road Blues (aka Crossroads) by Robert Johnson.  The Eric Clapton and the John Mayer versions are great, but the Bone Thugs N Harmony version is the best, even if it's not related to the original song.  Don't hate me for my opinion!