Diddy's Net Worth is $1 Billion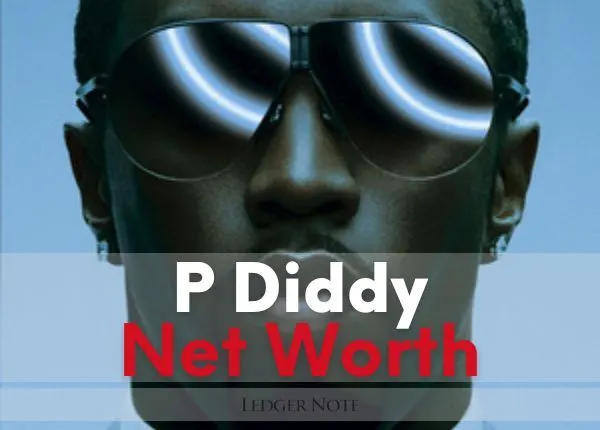 | | |
| --- | --- |
| Name | Diddy |
| Other Name(s) | Sean John Combs, Puff Daddy, P.Diddy |
| Net Worth | $1 Billion |
| Birthdate | November 4, 1970, in New York City, New York, USA |
| Star Sign | Scorpio |
| Height | 6 foot 2 (187 cm) |
Early Life
Sean John Combs, known as Diddy, was born and raised in Harlem in New York City. His father, Melvin Earl Combs, was murdered while sitting in his car when Diddy was two years old. Nine years later, he moved to Mount Vernon, New York. Diddy's drive to succeed stems from watching his mom Janice Combs work multiple jobs to support the family after his father was killed. He's rumored to have earned the nickname "Puffy" for habitually puffing up his chest during football practice while attending prep school.
Trivia: Diddy attended Howard University in Washington, D.C., but left after two years to intern at Uptown Records in NYC, where he moved into the role of vice-president within a year.
How Much Money Does Diddy Make From His Music?
We estimate Diddy makes $3 million annually from music streaming, but the cash flow from his music ventures doesn't stop there.
The music mogul signed a joint-venture deal with Warner Music Group in 2005, allowing the record label to have a 50% stake in Diddy's label, Big Boy Records. The deal between the music legend and Warner Music Group was estimated to be worth $30 million for three years.
In 2016, Diddy and several previous and current artists from Bad Boy Entertainment embarked on the "Bad Boy Family Reunion" tour, which raked in an impressive $17.5 million from selling 208,508 tickets across 19 shows.
In addition to Bad Boy Records, Diddy recently started a new R&B label named Love Records as part of a one-album deal with Motown Records. The artist, who previously said his 2016 album No Way Out 2 would be his last following a decision to walk away from recording, noted in a press release that "music has always been my first love."
Trivia: Diddy's presence in music has landed him 13 Grammy nominations and three Grammy wins.
How Much Are Diddy's Business Ventures Worth?
From alcohol sponsorships to media companies and everything in between, Diddy's numerous business ventures, such as his record label Big Boy Entertainment and Revolt media company — which now has its own streaming app — earned him nearly $1 billion from 2000 to 2020.
Diddy, who is also the chairman, CEO, and founder of Combs Enterprises, pledged $1 million to the School of Business at his alma mater Howard University in 2016 to establish and operate the Sean Combs Scholarship Fund. This is Diddy's way of giving back and helping transform the next generation of entrepreneurs at the historically black university.
Trivia: Diddy, along with Diageo, the world's largest spirits company, also has a stake in DeLeon Tequila as well as an alkaline water brand called Aquahydrate.
The business mogul has made a name for himself in spirits, with Diddy becoming synonymous with Ciroc vodka.
Combs also earns a substantial amount through his investment in other artists. This not only diversifies his portfolio and revenue source, it also allows him to help others achieve financial freedom while enjoying some monetary kickback. Perhaps his most notorious discovery is Biggie Smalls, whose legendary status in the rap game continues to grow long after his death.
What Other Assets Does Diddy Own?
Diddy has an impressive real estate portfolio. In 2016, the business mogul finally sold his massive New Jersey mansion after it spent roughly nine years on the market. He first listed the seven-bedroom, nine-and-a-half-bathroom mega-mansion for $8.99 million in March 2007, then raised the price in 2011 to a mind-boggling $13.5 million.
However, no one would bite until he dropped the price to $7.98 million, which is what it went under contract for in 2016.
RELATED: Ten Richest Musicians In The World
In 2021, it was reported that Diddy was the mystery buyer of Gloria and Emilio Estefan's six-bedroom, 10-bathroom estate on Star Island in Miami for a small sum of $35 million. The famous couple first bought the 8,000-square-foot property in 1993 for just under $2 million. The property also boasts a two-storey guesthouse with three bedrooms along with the same waterfront views of the stunning Miami skyline.
In January 2022, he sold his six-bedroom, six-and-a-half-bathroom Toluca Lake property for a whopping $6.5 million after only a few months on the market. He originally purchased the 9,655-square-foot home in 2009 for $5.25 million.
Diddy also owns a $60-million Gulfstream G550 private jet with an all-black paint job that's been dubbed "Air Combs".
Trivia: Diddy owns a 178-foot luxury yacht that was made in Italy and cost him $64 million.
Selected Discography
| | | |
| --- | --- | --- |
| Work | Release Date | U.S. Sales |
| No Way Out | July 22, 1997 | 5,200,000 |
| Forever | August 24, 1999 | 1,200,000 |
| The Saga Continues | June 19, 2001 | 110,000 |
| Press Play | October 17, 2006 | 685,055 |
Notable Award Wins
| | | | |
| --- | --- | --- | --- |
| Year | Nominee/Work | Award | Category |
| 1998 | I'll Be Missing You | Grammy Award | Best Rap Performance By A Duo Or Group |
| 1998 | No Way Out | Grammy Award | Best Rap Album |
| 2002 | Pass the Courvoisier, Part II | BET Awards | Video of the Year |
| 2003 | Bump, Bump, Bump | BET Awards | Coca-Cola Viewer's Choice Award |
| 2004 | Shake Ya Tailfeather | Grammy Award | Best Rap Performance By A Duo Or Group |
| 2011 | Diddy – Dirty Money | BET Awards | Best Group |
Concert Tours
| | |
| --- | --- |
| Tour Name | Tour Date |
| No Way Out Tour | 1997–1998 |
| Forever Tour | 2000 |
| Bad Boy Family Reunion Tour | August 2016 – October 2016 |