Jennifer Lopez's Net Worth is $400 Million
| | |
| --- | --- |
| Name | Jennifer Lopez |
| Other Name | J.Lo, Jennifer Lynn Lopez |
| Net Worth | $400 Million |
| Birth Date | July 24, 1969 in Castle Hill, NY |
| Birth Place | Castle Hill, New York |
| Star Sign | Leo |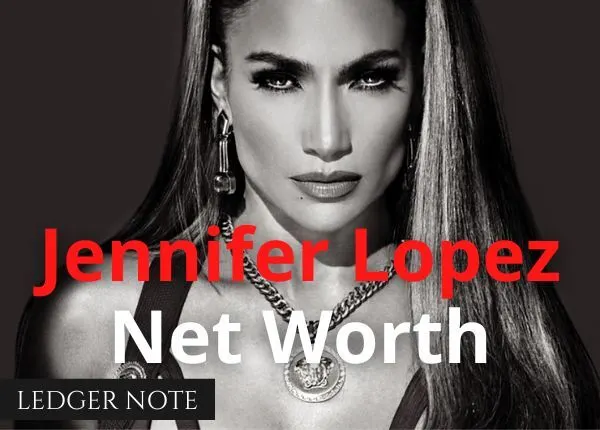 Jennifer Lopez is one of the most iconic pop stars of all time. J.Lo came from humble beginnings in the Bronx, New York, but through her dedication and hard work became one of the wealthiest performers of all time. Growing up, she took dance lessons and aspired to fame from an early age.
Her talent and ambition helped her land roles in several stage musicals, and she made her film debut at just 16. From there, J.Lo excelled at music and acting, turning her passion for performance into a lucrative career as an entertainer. Here is a look at the net worth of Jennifer Lopez.
What is Jennifer Lopez's Net Worth?
Jennifer Lopez's Net Worth in 2022 is $400 million, which is enough to land her a spot near the top of our list of the richest musicians in the world. She's had a fantastic career in both music and film and has leveraged her success as a performer to become an accomplished entrepreneur and businesswoman.
She's sold millions of records throughout her career and still charges jaw-dropping fees to perform worldwide. She's also turned her brand into a sprawling business empire that includes everything from a beauty line to an extensive real estate portfolio.
Trivia: Jennifer Lopez was the first Latina actor to earn over $1 million for a film. She was paid $1 million for starring in the 1997 film Selena, a film about Selena Quintanilla Pérez, the Queen of Tejano Music.
How Much Money Does Jenifer Lopez Make from Her Music?
A large portion of Jennifer Lopez's net worth comes from her extensive music catalog. Over the course of her career, she's released eight studio albums, one remix album, three compilation albums, one EP, 65 singles (including 14 as a featured artist) and several charity singles. As of September 2019, she'd sold more than 80 million in records worldwide and has over 19 million monthly listeners on Spotify.
She signed a deal with Epic Records in the late '90s and released her first six studio albums on the label between 1999 and 2007, including her smash hit J.Lo, which came out in 2001 and sold over 3.8 million copies.
She left Epic in 2010 and signed a deal with Universal Music Group's Island Def Jam, where she released two additional albums Love? And A.K.A., before returning to Epic in 2016. However, she has not released another studio album since then.
J.Lo charted 29 singles on the Billboard Hot 100, including four that went number 1. She also had back-to-back number one albums in 2001 and 2002 with J.Lo and J to Tha L-O! The Remixes, as well as eight records that charted in the top 10.
Throughout her career, she's won numerous awards for her music, including a Billboard Music Icon Award, two Guinness World Records, four MTV VMAs, 3 American Music Awards, and two Grammy nominations.
Although she's sold plenty of records, one of her biggest money-makers is live performance. She started her career as a dancer and continues to command high fees to perform. Her 2019 tour grossed $55 million and made stops as far away as Russia, Egypt, and Israel.
In 2020, J.Lo performed at the Superbowl Halftime Show alongside Shakira, which was viewed by over 103 million people. According to reports, NFL paid $13 million for their 25-minute duet. However, most of those costs covered the stage production, as featured performers are not directly compensated for the show.
But it is great exposure for the artist, and following the performance, J.Lo scored an exclusive, multi-year touring partnership with Live Nation to produce and promote her concerts starting with her next tour.
She last took to the road for her It's My Party tour, which was a massive success and sold out on each of its 38 dates, with stops across North America as well as in Saint Petersburg, and Tel Aviv.
This most recent tour came on the heels of a Las Vegas residency called All I Have, where she performed from 2016 to 2018 and grossed over $100 million in box office receipts. So despite being two decades into her career, the demand to see J.Lo perform is only increasing, and she's continued to inspire audiences across the globe.
Her incredible work ethic and commitment to her fans have kept her relevant in music well into her 50s, which is one of the reasons she still tops the list as one of the highest-paid acts in music.
Trivia: J.Lo is the first woman to have a number-one album and film in the same week. Her second studio album J.Lo and her hit movie, The Wedding Planner in 2001, debuted in the same week and immediately went to the top of the charts and box office.
How Much Are Jenifer Lopez's Other Business Ventures Worth?
But how much is Jennifer Lopez worth outside of music? In addition to her career as a performer, Lopez is also an accomplished entrepreneur. Her multifaceted business empire includes:
Endorsement deals with major fashion retailers like DSW and Coach.
A new line of beauty products called J.Lo Beauty.
A philanthropic organization called Limitless Labs, created to support Latinx entrepreneurs.
J.Lo also wants to ensure that the next generation has access to the opportunities and resources that helped make her a star. Through her Goldman Sacs-backed philanthropic effort, Limitless Labs, J. Lo has provided six million hours of financial training and education to underserved entrepreneurs.
She's also teamed up with the micro-finance non-profit Grameen America to finance over 600,000 Latina-owned small businesses by 2030 through $14 billion in loan capital. In addition to deploying the seed funds, the initiative will also provide mentorship to Latina women living below the poverty level.
J.Lo Beauty is another primary source of income for the entertainment mogul. She's always been known for her stunning beauty and impeccable sense of style and found a way to monetize these attributes through a brand of skincare products. J Lo Beauty features eight exclusive products including a moisturizer, cleansers, serums and dietary supplements meant to give you the radiant glow that is J.Lo's signature. Products are available online or at retailers like Sephora.
Trivia: According to Forbes, J.Lo made $42 million in 2019 alone through a wide range of business investments and income earned from her many popular movies and albums.
What Other Assets Does Jennifer Lopez Own?
Aside from being an entertainment icon, J.Lo is also a master of the real estate game. She has a vast portfolio of investments, including properties in coveted locations like Bel Air, the Hamptons and Miami.
J.Lo and her former partner, Alex Rodriguez, purchased a 32.5 million dollar waterfront property in Florida. The 15,000-square-foot home is situated on an acre of land in the exclusive Star Island off Miami. They also acquired a massive Bel Air mansion in 2016, which features seven bedrooms and 13 bathrooms and spans just under 14,000 square feet.
But J.Lo and A-Rod aren't only concerned with building their real estate portfolio. They've also invested countless hours and resources into project Destiny, a program designed to teach underprivileged teenagers about financial literacy.
Trivia: J.Lo's first major real estate purchase was a $4.3 million mansion in Los Angeles with exclusive amenities like an infinity pool and a chicken coop. It was later owned by Gwen Stefani and Gavin Rossdale, who sold it in 2019 after they divorced.
Jenifer Lopez Personal Life
Jennifer Lopez was born in the Bronx, New York to Guadalupe Rodriguez and David Lopez. She got her first big break as one of the Fly Girls on the hit show In Living Color. She's been involved in several high-profile relationships with celebrities and athletes such as Alex Rodriguez, Ben Affleck and Marc Anthony.
She and Ben Affleck, known by the media as Bennifer, were the hot couple of the early 2002s and were even engaged in 2002 before breaking things off in 2004. But after J.Lo divorced from A-Rod in 2019, Bennifer reunited. They were spotted together on several occasions since 2021 and finally tied the knot in Los Vegas on July 16, 2022.
Trivia: J.Lo is the proud mother of a set of twins, Max and Emme. The twins are now teenagers and the children of her ex-husband Marc Anthony. The children made their red-carpet debut at seven and have grown up accustomed to the spotlight.
Selected Discography
| | | |
| --- | --- | --- |
| Work | Release Date | U.S. Sales |
| On the 6 | June 1, 1999 | 2,900,000 |
| J.Lo | January 23, 2001 | 3,800,000 |
| This Is Me Then | November 19, 2002 | 2,600,000 |
| Rebirth | March 1, 2005 | 3,000,000 |
| Como Ama una Mujer | March 27, 2007 | 1,000,000 |
| Brave | October 9, 2007 | 650,000 |
| Love? | May 3, 2011 | 353,000 |
| A.K.A | June 17, 2014 | 81,000 |
Notable Award Wins
| | | | |
| --- | --- | --- | --- |
| Year | Nominee/Work | Award | Category |
| 2003 | Jennifer Lopez | American Music Awards | Favorite Pop/Rock Female Artist |
| 2003 | "Alive (Thunderpuss Club Mix)" | Billboard Latin Music Awards | Best-Selling Latin Dance Single of the Year |
| 2004 | "I'm Glad (Paul Oakenfold Remix)" | Billboard Latin Music Awards | Best-Selling Latin Dance Single of the Year |
| 2007 | Jennifer Lopez | American Music Awards | Favorite Latin Artist |
| 2012 | "On the Floor" (featuring Pitbull) | Guinness World Records | Highest Viewed Female Music Video of All Time |
| 2014 | Jennifer Lopez | Billboard Music Awards | Icon Award |
| 2017 | Jennifer Lopez | Billboard Latin Music Awards | Social Artist of the Year |
| 2017 | Jennifer Lopez | Billboard Latin Music Awards | Telemundo Star Award |
| 2020 | It's My Party | Billboard Latin Music Awards | Tour of the Year |
Concert Tours
| | |
| --- | --- |
| Tour Name | Tour Date |
| Dance Again World Tour | June 2012 – December 2012 |
| It's My Party | June 2019 – August 2019 |