Lil Durk's Net Worth is $10 Million
Lil Durk emerged from Chicago and lit up the 2010s like a Christmas tree with his drill music. It's hard to ignore the splash he's made in the scene. But he's not just some one-hit wonder. This guy is a bona fide business whiz with star power and a net worth of $10 million in 2023.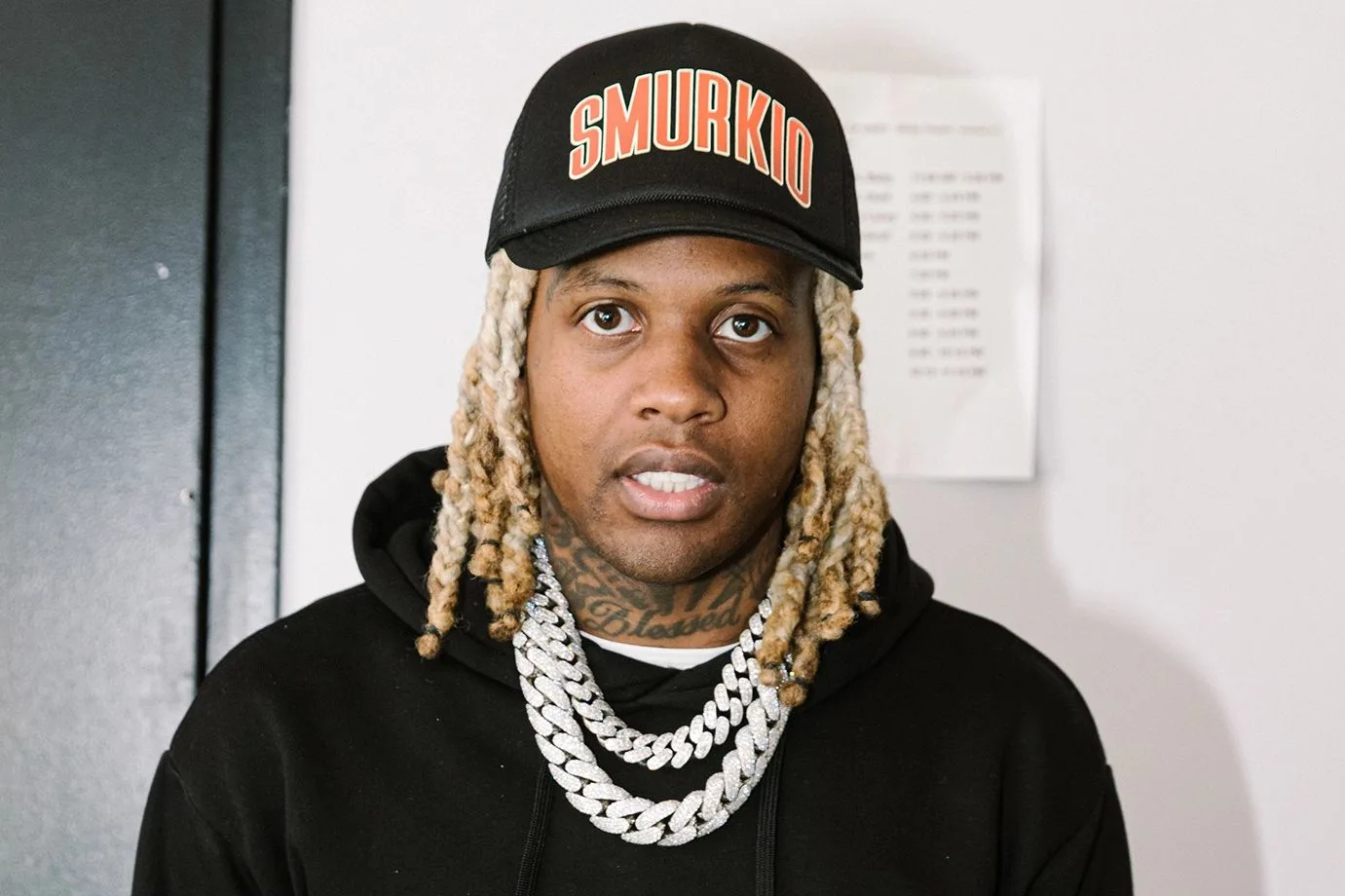 That amount didn't come easily though. Durk's had his fair share of grueling hustle and bustle. He's not just collaborating with big names and standing on their shoulders, he's created his own record label. Going from Chicago's no-joke streets to dominating the international hip-hop scene is no small feat. Durk's road to glory has been paved with steel-like determination, unyielding drive, and mad talent.
| | |
| --- | --- |
| Name | Durk Derrick Banks |
| Profession | Rapper, Songwriter, and Entrepreneur |
| Net Worth | $10 Million |
| Birthplace | Chicago, Illinois, USA |
| Birthday | October 19, 1992 |
| Nationality | American |
| Height / Weight | Height: 5ft 7in |
Lil Durk's Raw Beginnings and Rise to Stardom
Chicago's gritty southside was Lil Durk's stomping grounds when he was a kid—pretty tough, but it shaped him. He's been holding up the fort since he was practically a baby, born on October 19, 1992, and dealing with his dad's prison sentence when he was only seven months old. But Durk took it all in stride, letting his tough beginnings fuel his fire, not dampen his dreams.
Music turned out to be Durk's golden ticket off the streets. He took drill, a genre born and bred in Chicago, and gave it wings to take flight in the mainstream music scene. Big name in the 2010s, Durk first launched into the limelight with his mixtapes. His first one, "I'm a Hitta", dropped in summer 2011 and gave everyone a peek into his electrifying energy and in-your-face lyrics. Following that up, he dropped "I'm Still a Hitta" in spring 2012, just to make it real clear he wasn't going anywhere. "Life Ain't No Joke", his third mixtape, hit the scene in November 2012, showing his hustle never switched off.
In the midst of the success of this output, Durk's early years were plagued with legal drama and allegations of violence, which led to show cancelations.
In 2010, Durk decided to be his own boss and created his own record label: Only the Family (OTF). Pulling together a bunch of rappers, OTF became a hip-hop powerhouse, giving Durk's influence in the music world a huge boost.
Music Career Earnings: Hitting High Notes
When Durk first came into the scene, he was dropping mixtapes left and right. It was only a matter of time before he got noticed. Once his name started spreading throughout the industry, he went one step further by creating his record label, Only the Family (OTF).
So how much exactly does Durk earn? That number is difficult to ascertain, though we can say with some confidence that he has a net worth of $8 million as of 2023. Durk's music has undoubtedly filled up his bank account quite nicely. Bottom line? Durk's cash reserve is on a roll, thanks to his never-ending parade of music projects.
Combining all these, Durk's not just a guy with serious musical chops, he's also got a keen business sense, proven by his creation of the OTF label. That's what's made him a big deal in the music industry. More than the money, Durk's charisma has won over countless fans worldwide, molding him into one of the hippest and most well-off stars in today's hip-hop scene.
Diversifying the Portfolio: Beyond Lil Durk's Music
Lil Durk not only kills it in the rap game, he's got a serious entrepreneurial streak, diving headfirst into a whole bunch of industries.
Wanting to fatten up his wallet, Durk got clever and hit the ground running with his own trucking firm, Asking About Trucking, and a property business, A&B Real Estate Management. We might not know the exact dough he's pulling in from these outfits, but you bet they're helping to beef up Durk's bank balance.
Durk didn't stop there. He jumped into the super-hot gaming scene, launching OTF Gaming in April 2021.
Fast forward to 2022, and Durk added yet another shiny trophy to his already impressive shelf. He co-founded NXTG3NZ, a digital clothing company aiming to completely change the shoe game in the Metaverse. Unfortunately, again, we don't know exactly how much he's making from this, but it's sure to be a pretty penny.
Perhaps most enterprising is Durk's clever twist on music royalties. He partnered up with Exceed Talent Capital to let fans literally buy a piece of the music from his OTF record label.
An Opulent Lifestyle and Philanthropic Ventures
Lil Durk is a multi-millionaire, business mogul, big spender, and a big-hearted guy. His dough didn't just spawn a mixed bag of money-making ventures, it's also bankrolled a flashy lifestyle peppered with plush property purchases and a bunch of exceptional charity actions.
Durk's swoon-worthy crib in the ritzy Chateau Elan neighborhood of Braselton—a tight-knit community somewhere north of Atlanta, Georgia—is the stuff dreams are made of. The gated area comprises 3,500 acres of bespoke luxury homes, boasting every form of upscale amenity—golf courses, a winery, sports clubs, a spa and a foodie's delight of fancy eateries. The price tags in this über-luxe neighborhood can hit anywhere between $400K and $3 million, so you know Durk must have dropped more than a pretty penny to call these surroundings home.
Don't let the pimped-out pad fool you into thinking Durk is all 'getting' and not 'giving'. A chunk of his wealth ends up in the hands of charities. His stellar community work is clear in projects like his Durk Banks Endowment Fund, a brainchild with Amazon Music that's all about paying it forward to fund college programs. He's donated $250K to Howard's financial aid program, GRACE Grant, and has even hooked up a couple of deserving students from his Neighborhood Heroes program with scholarships.
In 2023, he announce a brand-new initiative through his Neighborhood Heroes Foundation, surprising 20 lucky kiddos from the South Side of Chicago with suite tix to a White Sox game.
And, in true Durk style, he's even squeezing some charity out of his tunes. Proceeds from his banger "Bedtime" go straight to his nonprofit, Neighborhood Heroes.
A Peek into Lil Durk's Personal Life
Lil Durk and his then-girlfriend Nicole Covone became proud parents to two kids– Angelo and Bella, in 2011 and 2013 respectively. Unfortunately, they called it quits shortly after welcoming Bella. Durk also had a son, Zayden, in 2013 and another one, Du'mier, in 2014. The details around their moms are unclear. And then there's his little princess, Skyler, born to Tameka Kute in 2014.
Fast forward to 2017, Durk and the Insta-star India Royale became an item. They welcomed their darling Willow in October 2018. The month before Willow' arrival, Lil Durk popped the question to India.
Sadly, following these blessings in Durk's life, in 2021, his baby brother, Dontay "DThang" Banks Jr, was shot to death outside a nightclub in Chicago.
Facing the Music: Navigating Controversies and Legal Battles
Lil Durk was a part of a nasty feud with another rapper, Lil Jojo, around 2012. Durk was part of this gang, the Black Disciples, and Jojo had ties with the opposing Gangster Disciples. Durk scribed a diss track against Jojo's crew, which escalated tensions. Jojo was killed that September, with many in the media pointing fingers in Durk's direction.
There have also been brushes with the law. Durk did a three-month stint in prison back in 2011 after a weapons charge. Though he was eventually released on bond, he was sent back to prison to serve another 87 days.
In June 2013, Durk was arrested for ditching a loaded handgun into his car as cops approached. His lawyer was able to produce numerous affidavits attesting Durk's innocence; he was released the next month.
Fast-forward to 2019, and Durk and his friend King Von were in the spotlight for robbery and attempted murder charges. They spent a few weeks in a jail cell before coming through with the bail money. The matter was settled in October 2022 when the charges were dismissed.