Loretta Lynn's Net Worth is $70 million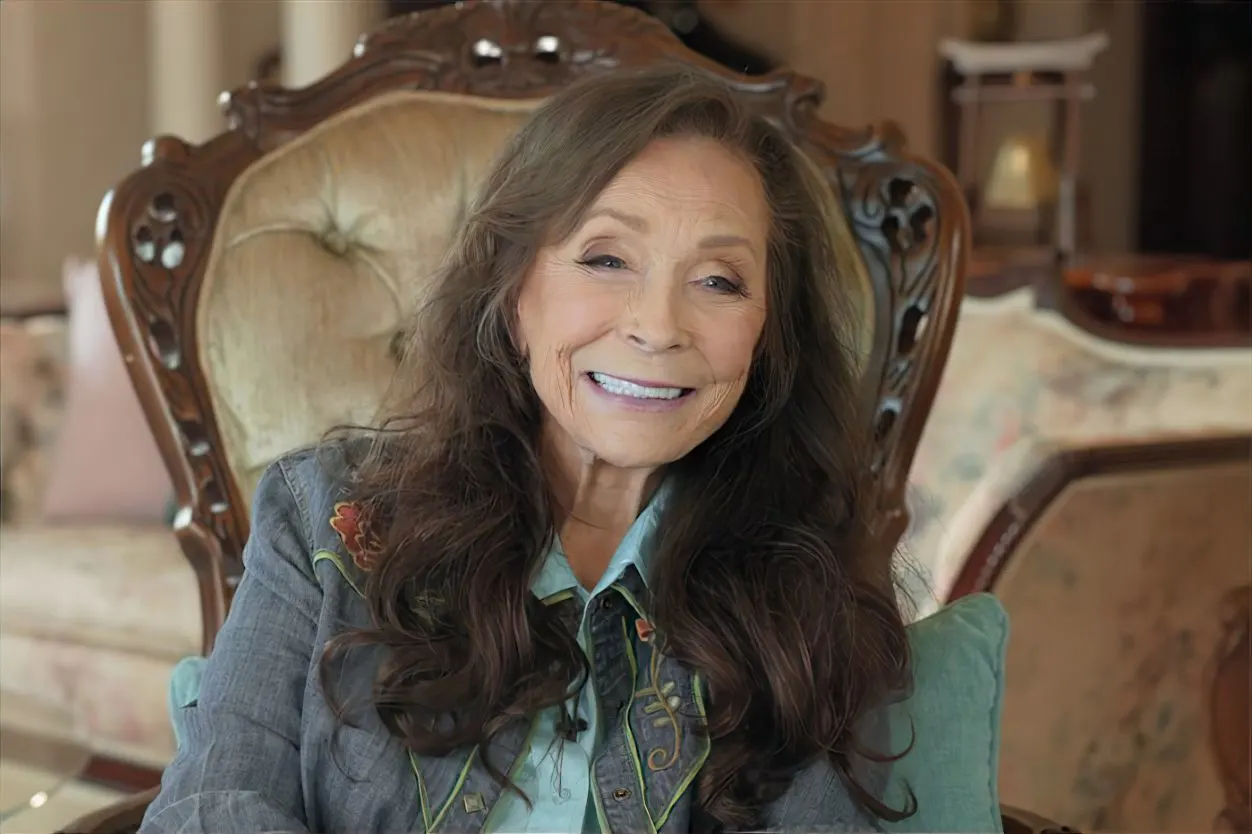 Our beloved country music queen, Loretta Lynn, passed away in 2022. Known as the 'First Lady of Country Music', she spent more than 50 years hustling in the glittering world of country stardom. It shows you how brilliant her career was, filled with passionate performances, timeless tunes, and a never-ending love for the music business, country music in particular. For her efforts, she leaves behind a permanent legacy and a $70-million fortune.
The story of Loretta Lynn is an inspiration for anyone who believes in the American Dream. It's proof that with hustle, talent, and a lot of effort, you can beat the odds and achieve the financial success you dream of. Despite being born into a modest life on April 14, 1932, in Kentucky's countryside, Loretta grew into an international sensation, reshaping her life through her fearless spirit and enthralling tunes.
| | |
| --- | --- |
| Name | Loretta Webb Lynn |
| Profession | Singer, Songwriter, Author |
| Net Worth | $70 Million |
| Birthplace | Butcher Hollow, Kentucky, USA |
| Birthday | April 14, 1932 |
| Nationality | American |
| Height / Weight | Not Publicly Available |
| Relationship Status | Widowed |
From the Hills of Kentucky to the Dizzying World of Stardom
Loretta Lynn, originally known as Loretta Webb, started her journey deep in the heart of coal country, Van Lear, Kentucky, in 1932. Born amid the Appalachian mountains, she was the big sis you'd expect her to be, second-oldest out of eight kids! Despite the rough, dirt-under-the-nails lifestyle, there was plenty of love in that household—something she sweetly memorialized in her 1971 hit, "Coal Miner's Daughter". Her intriguing life journey was later unveiled to a wider audience through the blockbuster movie of the same title in 1980.
From early on, she used to bring down the house with her voice, whether that meant practicing in God's house or her family's own. She hustled her way into the country scene in the late '50s, carving a name for herself and her band, the Trailblazers. But it wasn't until the end of the '60s that she really started turning heads with her blockbuster song, "Don't Come Home A-Drinkin' (With Lovin' on Your Mind)". The song featured on Loretta's debut album of the same name and propelled the release to become the first by a female country artist to sell a staggering 500,000 copies.
Armed with a distinct Kentucky accent that could melt butter, Loretta rapidly became the one to beat in the country scene.
Monumental Revenues from a Stellar Career
Loretta Lynn's star-studded career includes over 50 studio albums, 36 compilation albums, nine video albums, and a couple of live ones. With her fierce determination and her knack for telling it like it is, Loretta didn't just earn a spot in her fans' hearts, she carved her name in country music's hall of fame.
The tunes that sprung from her golden throat, like "Coal Miner's Daughter", "You Ain't Woman Enough (To Take My Man)", and "One's on the Way", still pull in a cool $1.62 million a year. Such is the staying power of her music.
Now, it wasn't always this way. Before '74, Loretta was raking in a decent $144K a year. But it wasn't until she took control of her own publishing that the dollars started piling up. These days Billboard reports she's banking around $196K each year from publishing, which, in 2021 alone, brings her publishing earnings to a total of $341K.
But wait, there's more. Loretta has been not only nailing it financially, but she's also been scooping up awards left, right, and center. Lady's a trailblazer! She became the first woman to bag the Entertainer of the Year title from both the Country Music Association ('72) and the Academy of Country Music ('75)—not to mention her three Grammy wins and a staggering 18 nominations.
Fruitful Ventures Beyond the Microphone
Lynn is more than just a country music queen. She's got a sassy business attitude, too. In '66, she bought herself a gigantic 3,500-acre property in Hurricane Mills, TN. More than just a house, it became "Loretta Lynn's Ranch"—a public playground where visitors could ride horses, camp, and have a good time. While many stars like to keep their homes exclusive, Lynn invited her fans over to join her. The ranch fast became a hotspot and a serious money generator for Loretta.
Noteworthy Possessions and Philanthropic Endeavors
Apart from her cool possessions, Loretta took a stride to save the history and cultural significance of her career and the country music genre as a whole. She kicked off the Loretta Lynn Foundation back in 2005, with a mission to keep her historical and cultural impacts shining and to promote the love for country music. Through her foundation, she helped set up and keep up an edutainment center for the public.
Personal spendings? Not Loretta. Apart from the aforementioned ranch, Loretta isn't one for big spending and ostentatious possessions—if she is, she has done a good job keeping such purchases out of the public eye. Having compiled a stellar country music career, she was more about growing her wealth through hard work and grabbing opportunities rather than splashing cash on flashy stuff.
A Personal Life as Striking as Her Music
At just 15, Loretta said "I do" to Oliver "Doolittle" Lynn, or "Doo". By the age of 20, she had already given birth to four of their six children. Though they had to endure their ups and downs, like Doo's wandering eye and dips into the bottle, their respect and support always brought them back. And boy, did she have spunk! She once laughingly admitted, "He never hit me one time that I didn't hit him back twice."
What's pretty cool is how much Doo was behind Loretta's music career. He was the one who got her that first guitar and got her tunes playing at local radio stations. He even had her back as her talent manager, going all-in on believing in her.
The young Lynns grew to six—Betty Sue, Jack Benny, Cissy, Ernest Ray, and twins Peggy and Patsy—though some are no longer with us. Jack Benny died in 1984; Betty Sue, in 2013. Doo himself would leave Loretta a widow when he passed away in '96 at the age of 69.
Noteworthy Legal Struggles
Loretta Lynn stirred up a real buzz back in 2004. She was ready to take back control of her music, including hits like "Coal Miner's Daughter," "You're Looking at Country," "Fist City," and "You Ain't Woman Enough". To do so, she had to take legal action.
So, what was all the fuss about? Well, Lynn wanted to void a contract she inked back in 1966 with Sure-Fire Music based in Nashville. Back then, the company was run by Grand Ole Opry's own Wilburn Brothers. But after they both passed away, the contract was null and void, and Lynn wanted her music copyright back. As of now, it's not quite clear how the legal battle went down, but it's a big sign of the lengths Lynn was willing to go to keep her music, and of course, the potential dough that could come from it.