The homie Martin Molin is a maniac.  He's a member of the band Wintergatan and inventor of the Marble Machine: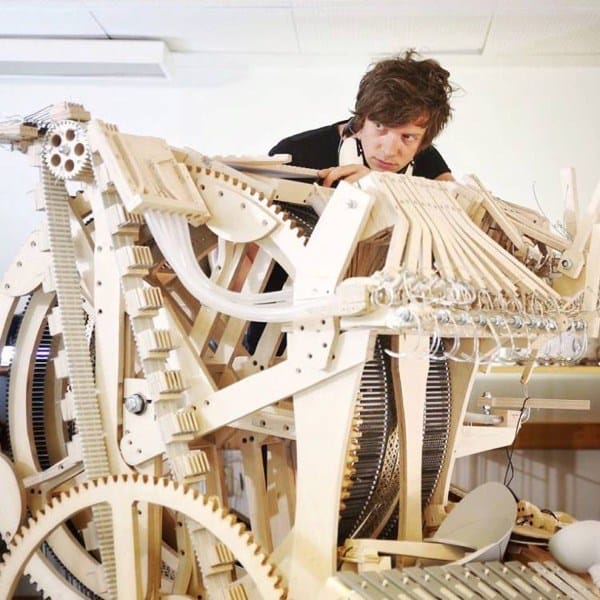 We've been watching Martin as he built and revealed each component and how it all came together across his series of videos during the build phase.  But finally... finally he has finished this monstrosity!
This wooden contraption is cranked by hand, rotating 2,000 marbles so that gravity can perform it's magic and make the music you're about to enjoy.  The thing is, it's not just random tinks and clanging sounds.  Martin carefully set up specifically configured levers to craft an arrangement to his song.  Each marble travels a certain path as well in order to fall and trigger various instruments to create melodies as well.
From MIDI drum pads, a xylophone, a bass guitar, cymbals, and more, Martin's creation has pushed him up there  with the most masterful one-man bands, and definitely crowns him the most overly-complicated.
Take a listen and watch the magic occur with this professionally captured video:
My favorite part is when he engages the breakdown lever and essentially rocks a solo.  This is why art is important.  Someone has to fill the internet with cool stuff for us to waste our lives with.
I want to know whats up with that single black marble amongst all of the chrome ones...