R. Kelly's net worth is estimated at -$2 million
R Kelly's career, once dazzling, took a serious nosedive with scandal after scandal, climaxing in a prison sentence. As far back as the '90s, rumors spread about him and underage girls; legal entanglement soon followed.
In 2002, the Chicago Sun Times received a video of disturbing material involving Kelly. The publication handed the footage over to the police who, in turn, charged the singer with 21 counts of producing child sexual abuse videos. He would be found not guilty in 2008, with the jury unconvinced beyond doubt that the girl in the video was underage.
But Kelly's run-ins with the law would not end there. He was sued again and again. Finally, in 2017, BuzzFeed reported that he was running a sex "cult" with six women. This creepy revelation gave birth to the 2019 #MuteRKelly campaign, hounding his record label RCA to cut him loose. Following the public outcry and more court trials, Kelly's career took a major dive.
Matters got even worse for Kelly. In February 2023 he was found guilty of luring minors for sex, coupled with making child sexual abuse images, leading to a 20-year sentence. This pretty much nailed the coffin shut on the career of a man who once ruled the charts.
| | |
| --- | --- |
| Name | Robert Sylvester Kelly |
| Profession | Singer, Songwriter, Record Producer |
| Net Worth | -$2 million (amount owing, as of 2023) |
| Birthplace | Chicago, Illinois, USA |
| Birthday | January 8, 1967 |
| Nationality | American |
| Height / Weight | 6'1" |
| Relationship Status | Divorced |
R. Kelly's Early Career and Breakthrough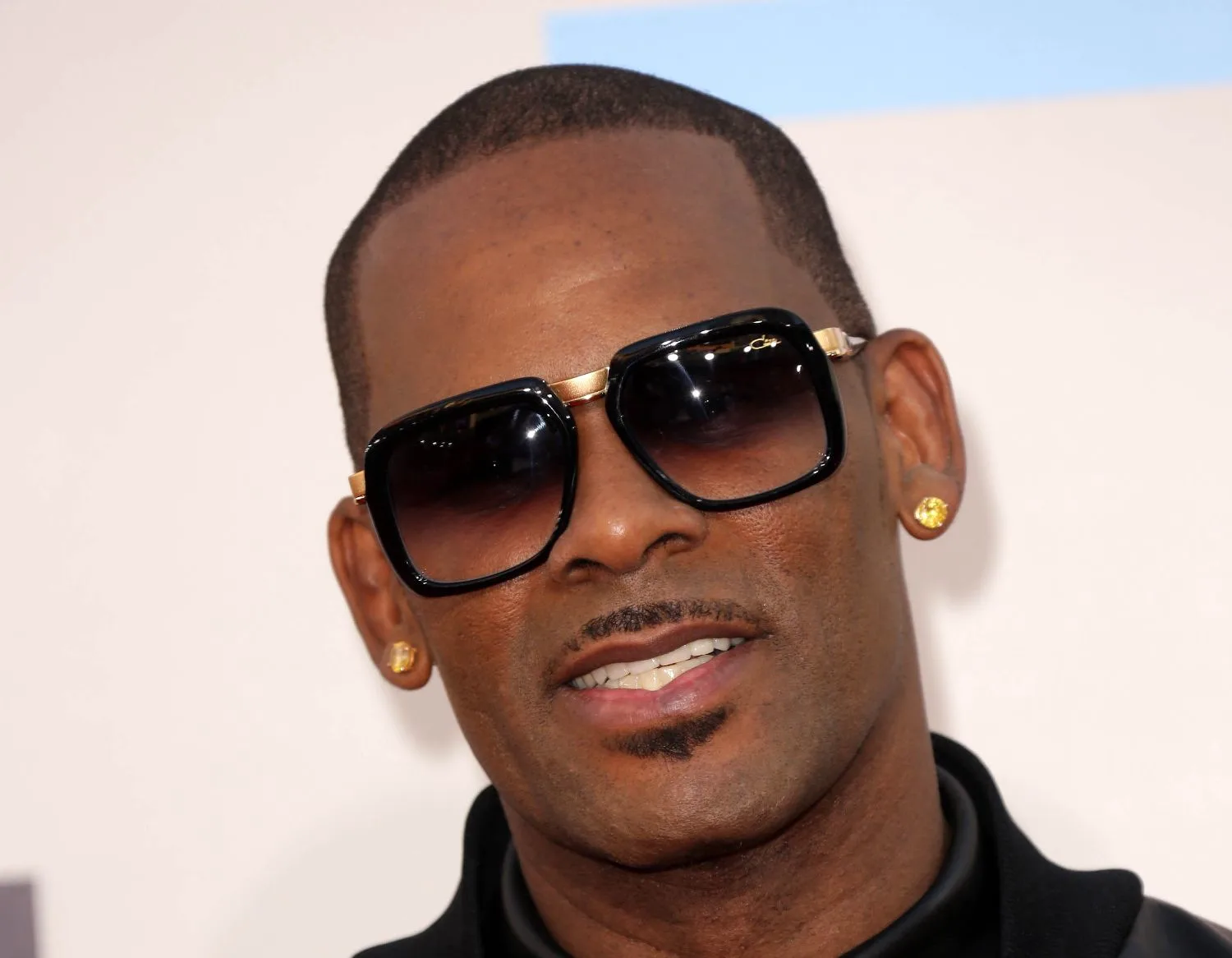 R. Kelly was born and brought up in Chicago's rough public housing projects. His mother, Joanne Kelly, was a single mom who helped him find his faith and fostered his musical skills. And believe it or not, the first place he'd perform? The streets of Southside Chicago, where he blew people away with his tunes.
Lena McLin, R. Kelly's high school music teacher, saw something special in this young artist. She took him under her wing and helped him refine his talent. Then, teaming up with the vocal group, Public Announcement, he dropped his first album, Born into the '90s in 1992. This mix of smooth melodies and hip-hop vibes made waves on the Billboard charts.
His breakthrough came courtesy of the single "I Believe I Can Fly" in 1996—featured on the Space Jam soundtrack. That single not only launched him into super-stardom, but also snagged him three Grammys, including one for Best R&B Song.
Revenues and Commercial Success
R. Kelly ruled all the charts before news of his unlawful behavior was disclosed. His singles "Bump n' Grind", "You Remind Me of Something", "I'm Your Angel", burned up the Billboard singles chart, outperforming almost every other solo male artist in the '90s. He even teamed up with vocal powerhouse Céline Dion for "I'm Your Angel", helping his '98 album R. fly off the shelves with sales of over eight million copies in the U.S. alone.
Once his legal issues commenced, however, R. Kelly's reputation, career, and bank account nosedived and rightfully, never recovered. As of June 30, 2023, he was owed $567,444.19 in royalties. Universal—R. Kelly's label—was ordered to hand these royalties over to the court. The amount was then distributed among the singer's victims who, to that point, had received a paltry $27,000 from him in reparations.
R. Kelly's Once Notable Possessions
At the height of his fame, R. Kelly called an 8,400-square-foot brick pad in the ritzy part of Lakeview in Chicago his home. He bought it in 1994 for $1.1 million then flipped it in 2002 for $2.25 million.
But it was in his 11,455 sq. ft. home base in Atlanta that Kelly committed his heinous crimes, holding women captive and forcing them to participate in orgies. It was sold off in June 2023 for $1.7 million.
R. Kelly's Personal Life
In 1994, 27-year-old R. Kelly surreptitiously married 15-year-old sensation Aaliyah, faking her age as 18 on their marriage license. The marriage was annulled within a year. He then married American dancer Andrea Lee, in 1996, even having three kids together before parting ways in 2009.
His eldest, Joann Kelly, works the music business as Buku Abi. Their middle child, Jay, calls himself JaahBaby when he's laying down tracks, while the youngest, Robert Jr, prefers to stay out of the spotlight.