Simon Cowell's Net Worth is $600 Million
If you're a music fanatic or just someone with a knack for pop culture tidbits, Simon Cowell's name is probably engraved in your memory. He's notorious for his no-nonsense critique, killer music sense, and an uncanny ability to turn nobodies into superstars. But it's not just his knack for turning talents into celebs that puts him on the map; Cowell's mega-bucks also count. He's broken through the millionaire stratosphere, finding a celestial space among entertainment's lavish league, bragging a net worth totaling $600 million, as recorded in 2023.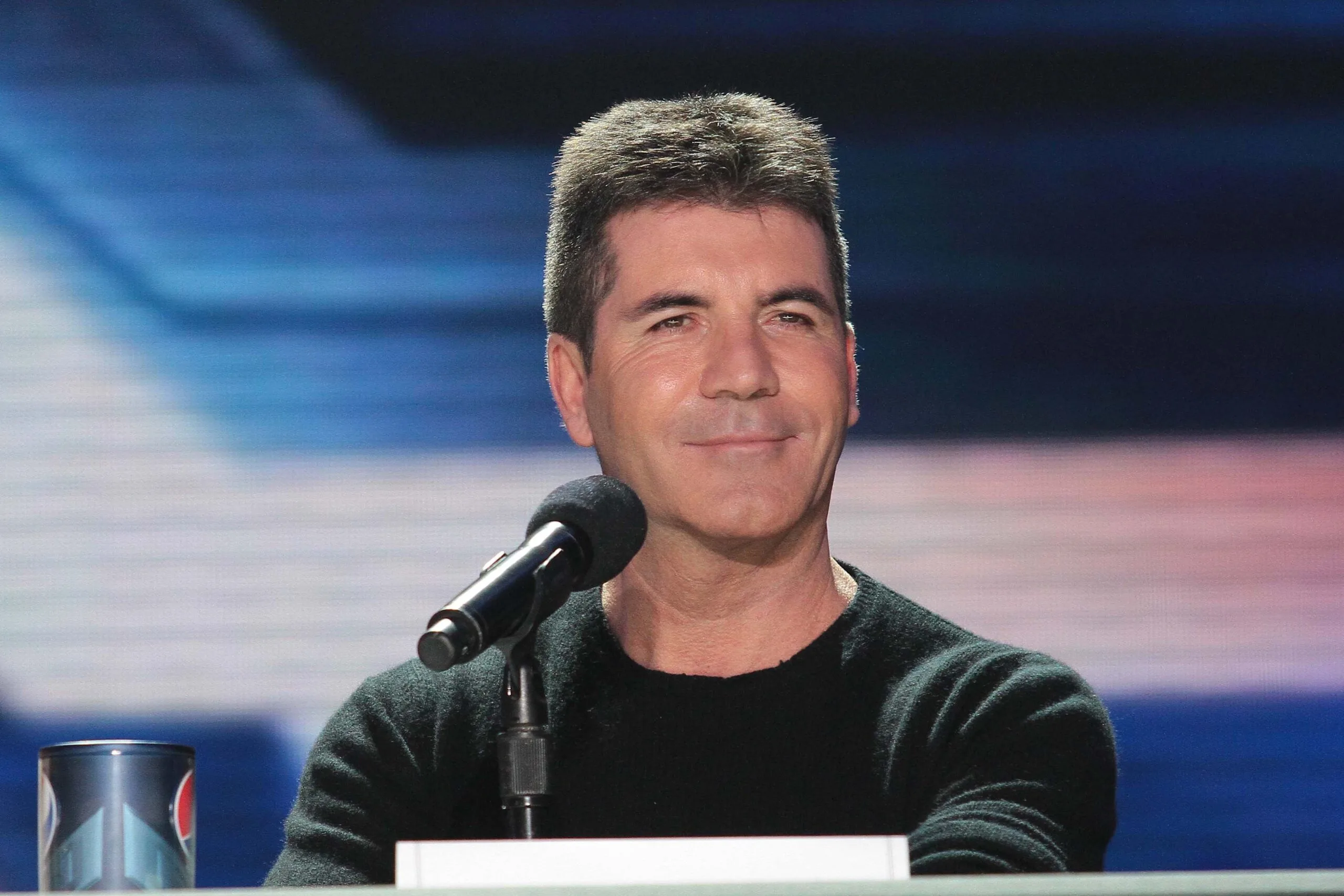 Simon started from the ground and soared high within the maze of reality singing competitions and the larger-than-life music industry, accumulating such a fortune that he can undoubtedly rock the throne of music big shots.
The real kicker about SiCo's crazy dough is the complete 180 it is from his life back in the day—a guy who faced failure head-on more times than he'd like to admit, only to turn around, brush it off, and become wildly successful. It just goes to prove his tenacity, sharp eye for prodigy potential, and an unmatched prowess for doing business.
| | |
| --- | --- |
| Name | Simon Phillip Cowell |
| Profession | Music executive, Television producer, Television judge |
| Net Worth | $600 million |
| Birthplace | Lambeth, London, England, UK |
| Birthday | October 7, 1959 |
| Nationality | British |
| Height / Weight | Approx. 5'9″ / Weight unknown |
| Relationship status | Engaged to Lauren Silverman |
From Mailroom to Millionaire: Simon's early career and breakthrough
Simon Cowell's climb to fame wasn't all roses and champagne. Born in 1959 in Lambeth, London, his first glimpse of the music industry was through his father Eric Cowell, a big shot in the music world. Simon kicked off his career by sorting out mail and getting stuck into the nuts and bolts of the industry at EMI Music Publishing.
In his 20s, young Simon started showing signs of his upcoming big-shot persona. He decided to drop EMI and build his own music label, E&S Music, during the '80s. But the label was a short-lived venture, which Simon was forced to sell in 1989.
He then launched S-Records. That's when he started to see the dollar signs. He hit the jackpot by signing actors Robson Green and Jerome Flynn, who soulfully belted their way to the top of the charts with "Unchained Melody", scoring Simon his first cool million before he even hit 40.
The real game changer, though, when he became a household name? That came when Simon got his spot on the judging panel of "American Idol" in 2002. His no-BS comments had people either loving him or hating him. His popularity exploded and he went on to judge "The X Factor", "Britain's Got Talent", "America's Got Talent", and "America's Got Talent: All-Stars". He was striking gold left, right and center, hunting talents and sharing his tell-it-like-it-is insights.
Masterstroke Deals, Salary, and Residuals: Simon's earnings from music
If you didn't know, most of his bucks come from his epic journey in the music business. He serves as a record label boss, TV producer, and that guy we love to grumble about on reality TV. The cash he's collected on his ride is eye-popping.
Cowell's money game took off when he started his own label, S Records, in 2002. He made a smart move snagging the top two contestants from the first season of "Pop Idol" (the British series that predated "American Idol"). Both landed #1 hits in the U.K. Will Young, one of the winners, pocketed a cool $1.8 million from his first single, and Simon got a juicy slice of that, too. Then, he sold his S Records shares to BMG for an insane $42 million.
Even with all his music industry moolah, Cowell's bank account really blew up when he jumped into TV. He started out small with "American Idol" in 2002, making a humble $100,000 for the first season. As the show picked up steam, Mr. Moneybags would rake in $50K an episode in the second season.
In 2007, Cowell's various projects put his annual income at $72 million. $45 million from "American Idol" (2002), $15 million from "Britain's Got Talent" (2007) and "The X Factor UK" (2004), and $12 million from his record label.
For the 2009 season of "American Idol", Simon was earning $100,000,000. That almost pales in comparison to his 2011 earnings for "The X Factor"—$75 million—which includes a salary as the show's producer.
Diversifying Wealth: Simon's lucrative endeavors beyond music & TV
Simon Cowell, the big name in music and TV we all love to hate, didn't just stop there. The man knows how to hustle and has been raking in big dough elsewhere, too.
A major feather in Cowell's hat was setting up Syco Entertainment back in '03. This music and TV big shot didn't take long to leave a massive mark on the scene—that mark took the form of 200 million albums sales and 180 worldwide #1 singles by 2017. Unsurprisingly, that year, Cowell pocketed a cool annual paycheck of $95 million.
How do you top such wealth? You wade into the spirits game, of course. In 2023, in an epic power move, he partnered with a gin and vodka company out of Miami named Harry Blu's, and got in as a co-owner. The booze brand was stoked to have Cowell on board to help build the brand, use his business skills, and get the name Harry Blu's out there beyond Florida.
Cars and Kindness: Simon's luxurious lifestyle and philanthropy
When it comes to homes, Simon's got some winners. His pad in the swanky Holland Park neighborhood of London is just as glamorous as you'd expect. It's a fancy six-bed place with cute sash windows and a security system that would put MI5 to shame. Plus, David and Victoria Beckham and Robbie Williams are his neighbors. Talk about celeb central! Don't forget his other digs, too. He bought (then sold) another London home in Wimbledon, and splashed out $24 million on a gorgeous Malibu estate complete with ocean views, a pool, hot tub, BBQ area, and even a koi pond.
As for his set of wheels, Simon's not messing around. His garage could be a showroom for all things luxury. He's the proud owner of a vintage '66 Ford Bronco, not one but two Aston Martins, a Bentley Azure, and even a Bugatti Veyron—once the fastest and priciest car on planet Earth. The man knows his cars (or, at the very least, he knows how to buy them).
Still, Simon's not just about the flashy lifestyle. He's big on giving back too. He's been the Patron of the Children's Hospices for ages. Other charities like Shooting Star Chase and Katie Piper's Charity also benefit from his generosity, and the cash and support he gives them. Plus, he's a big supporter of Peta and all about animal welfare. Who knew the straight-talking reality TV judge had such a soft spot?
Mr Mean Behind the Scenes: Simon's private life
Simon was born and raised around London. His mom Julie was a ballet dancer, and his dad Eric was an executive in the music industry. Guess whom he takes after. (The answer? Both.) He has three half-brothers, a half-sister, a sister, and a younger brother. Tragically, his dad passed away in 1999. And if that isn't fate, the same day his dad died, Simon bagged his first #1 with Westlife – a band Dad had predicted would make it big.
Then there's his love life. Enter New York socialite Lauren Silverman. Met her in 2006, through her ex-husband who just happened to be friends with Simon. When their affair went public, news outlets just about lost it. These two spiced up the drama pot even more with a Valentine's Day baby, Eric, in 2014. And just when you think you've seen it all, Simon pops the question on Christmas Eve in 2021 in Barbados – where they had first met.
Brushes with Controversy: Simon's legal battle with a former contestant
In January 2023, former contestant Katie Waissel dropped the bomb, suing Simon for allegedly not taking care of her rights when she was on his show. Back in the day, she was up against One Direction and even bagged seventh place in the 2010 series. But two years ago, she revealed that she had to seek therapy for PTSD—all because she was tagged the "most hated" contestant.
Katie, who's swapped her mic for a law degree, is suing Cowell's music biz, Syco Entertainment, slamming it for not doing its part in taking care of her. The legal fireworks sure add some fizz to Simon's life tale, revealing the not-so-glam side of reality TV shows and how their participants get treated.
Just like every other celeb drama, this one too exposes the tricky side of fame and underlines how reality TV shows need be more responsible and caring towards their contestants. The trial isn't just a reflection on Simon but should serve as a wake-up call for the industry to rethink their care and concern for mental health in the reality TV world.