There's no better way to capture, compare, and contrast the styles of the epically world famous guitarists than to use their techniques all in one extremely familiar song.
But you can't force these master instrumentalists to collaborate on an unoriginal song.  How would they agree on which song to cover, and which ego would allow the other inflated ego to go first?  And you can't just choose any old song to play over either.  It has to be one everyone will recognize and it has to be good... darn good.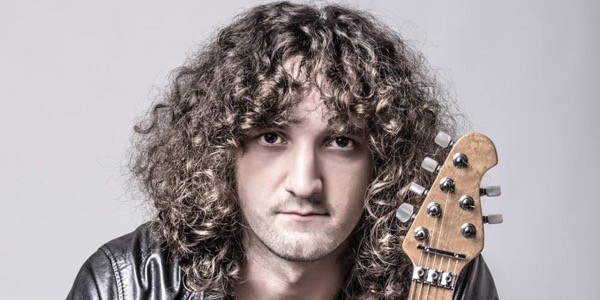 Nope, none of that is going to pan out.  What we need is one guitarist who can play in all of the various styles all by himself.  And he can choose the artist to cover.  Who better to make these decisions and play the hot licks than Andre Antunes, and what better artist's songs to use than Michael Jackson!
What's cool is Andre shows off a bunch of his sweet guitars as he goes through the list of guitarists to emulate.  I like the first one the best, the true "hollow body."  Check this out:
Now we're starting to get it!  Some guitarists have majorly different playing styles while some are subtly different.  But once you latch onto that subtlety it all locks into place and makes sense.
Some of these examples were kind of silly though, like the Carlos Santana, Deep Purple, Jimi Hendrix, George Harrison, and Dire Straits ones because it's not "in the style of" so much as he's just quoting songs.  But whatever, it's still a great video.  Of course I had to chuckle when The Edge came on and he was wearing a beanie hat.  I'm sure he was standing on top of a couple hundred effects pedals too.
If you actually watched, you'll have enjoyed watching them pour gas on a Stratocaster and light it up in an ode to Hendrix.  All in the name of getting those Youtube views!  I don't blame him, though.  The competition is getting pretty stiff out there.
Here's a list of the guitarists and the bands they belong to that Andre covered if you want to skip around:
Daron Malakian - System of a Down
Brian May - Queen
David Gilmour - Pink Floyd
Slash - Guns N Roses
Carlos Santana - Santana
Kirk Hammett - Metallica
Ritchie Blackmore - Deep Purple
John Norum - Europe
John Frusciante - Red Hot Chili Peppers
Dave Murray - Iron Maiden
The Edge - U2
Kurt Cobain - Nirvana
Jimi Hendrix - The Jimi Hendrix Experience
George Harrison - The Beatles
Matthew Bellamy - Muse
Jimmy Page - Led Zeppelin
Keith Richards - The Rolling Stones
Lenny Kravitz
John Petrucci - Dream Theater
Mark Knopfler - Dire Straits
Dudes got some awesome guitars too.  In other videos, he covers more guitarists, like Steve Vai for instance.  I need more people giving my man Steve Howe some love though!  Those are two masters it's hard to hang with, and Andre pulls it off.  So if you liked this video then definitely head over to his Youtube channel and check out what else he's got going on!