This article originally appeared on TeenWire.org

Do all boy bands synchronize their dance moves and wear trendy outfits? No.
And Infimi is one band that defies the norm in more ways than one.
These Portsmouth, New Hampshire, high school students performed in May as part of the Sonic Assembly concert. Sonic Assembly, the brainchild of a music producer and a social worker, was created as a way of combining the talent of adults and kids from this large seacoast community. Last year's pre-concert CD featured only two high school acts. This year's CD features a 50/50 ratio of adults and high school kids. Infimi is one of the featured bands.
Mac Ritchey, a music producer since 1994 and owner of Possum Hall Recording Studio in Hampton Falls, and Susan Belitzky, a Portsmouth social worker, combined their creative efforts and rallied a community to come together for this exciting project. Susan was working as an intern in Portsmouth when Mac approached her about compiling a CD of local musicians.
Infimi's lead singer, Tim Brown, was involved with last year's project.
"We had a few kids on the outskirts last year," Ritchey explains. "Tim was one of them. He would show up for meetings but was very quiet."
Quiet is not the first thing that comes to mind when one hears Tim belt out the rich tones and deep lyrics of the band's first CD single, "Hollow Man." However, as Ritchey learned in his work with Infimi, looks can be very deceiving.
About Infimi's drummer, Ritchey says, "I met Matt Hobbs at the end of the project last year. He was this little freshman who talked a lot about music. He went home for the summer and came back in the fall as an amazing drummer."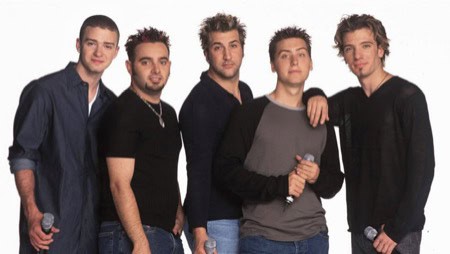 Matt's not so little any more. His prominent muscles display the amount of physical ability required to play the drums.
"Matt's a solid drummer," Ritchey says. "If a band doesn't have a solid drummer, that quickly becomes their weakest link."
Matt and Infimi's bass player, Jim Reynolds, go all the way back to daycare days together. Their friendship has spanned more than a decade and is now enhanced by their passion for music.
"Jim's approach in 'Hollow Man' is not from a normal route," Ritchey explains. "When they got to the chorus of the song, Jim had created this wonderful counterpoint line that sounded really good. It's out of the ordinary. A counterpoint approach is complicated. Jim really stretched his abilities."
Stretching abilities is part of Infimi's philosophy. These four high school guys, the gift of music in their souls, already lauded by several New England music professionals, create a sound Ritchey describes as "heavy-dreamy."
"It's really good music for now," he says. "It has very little glitz, but lots of spirit."
Guitarist Brent Matte evens out the quartet, his solid skills enhancing the band's aesthetic qualities.
"Brent's a good guitarist," Ritchey states. "He nailed his tracks pretty fast while recording 'Hollow Man.'"
Does Ritchey see a future for Infimi?
"They're high school kids, but if they choose to stick together, they have some great blocks on which to build. I've worked with a lot of high school and college bands. These guys are good."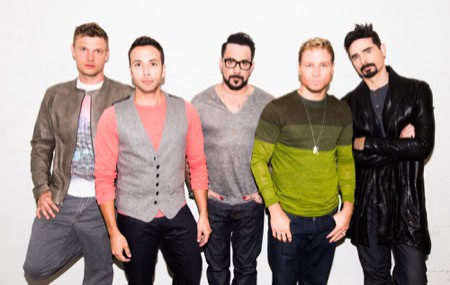 A recent conversation between Infimi's band members hinted at the thrill of celebrity status for this unconventional boy band.
"Isn't it great to hear our song on the radio?" Matt Hobbs remarked.
"There's even a Sonic Assembly ad on MTV," Jim adds. "Everyone saw it."
Their designated 15-minute slot at the concert will allow them to play four or five tracks. "Hollow Man" will, of course, be one of them.
"And we've got to do Brent's song," Tim Brown adds. "Everyone asks for Brent's song, and we've got to get that in there, too."
Andrew Dow, bass player for the Boston-based band Lolita's Bliss, is an assistant producer at Possum Hall Studios. He was in the studio for the recording of "Hollow Man."
"I'm very impressed by the talent of these young musicians," he says. "The fact that they recorded with Mac will be a boost for them. He has the ability to pull out the best of any musician in his studio. I'm excited for Infimi. You can feel their enthusiasm in the energy that comes from their music."
While you're not likely to witness any choreographed dance routines performed by Infimi, it is quite likely that their sound will permeate the airwaves at a radio station near you.