This article originally appeared on TeenWire.org
Most of us love going to concerts — hanging with our friends and enjoying the music. But thanks to people like Vincent Lopez, young adults and teens in California are also getting answers to some very personal questions.
Eighteen-year-old Vincent is a member of the Music Outreach Program at Planned Parenthood of Orange and San Bernardino Counties. The Program helps to spread the word about making responsible choices and safer sex to young people throughout the two counties. The group began two years ago by "tabling" at large concerts — setting up booths with information and handouts about staying healthy. Vincent has helped spread the word about safe sex at some great concerts like the Warp Tour featuring Ice-T and Eminem, and the KROQ Weenie Roast with Sugar Ray, Kid Rock, and Smash Mouth.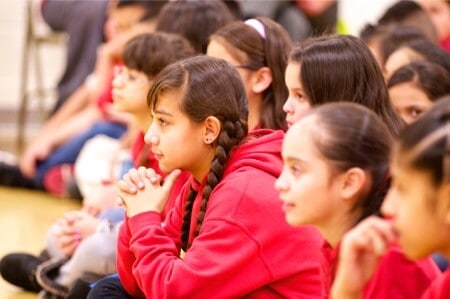 Hundreds of people stop by the table before and between sets to pick up handouts or ask questions of the staff. But the work has some benefits — everyone tabling takes shifts, so they can each catch a part of the performance.
"I wish I would have had some of this information when I was younger," says Vincent."
Part of Vincent's work just may help spot some up-and-coming bands, too. Every month, he and members of the Music Outreach Program arrange for local bands to play at nearby venues. "The bands have been great about playing for free at these events," says Vincent. The Program always has plenty of requests from local groups looking to get some exposure.
"To help reach different audiences, the Music Outreach Program signs up a variety of bands with different styles of music," says Vincent. Every month, between 50 to a couple hundred teens and 20-year-olds come to hear the bands play. Tickets only cost a couple of bucks.
Vincent and the others set up a table at the back of the venue, armed with brochures, condoms, keychains and a trained educator to answer any serious questions young people might have. Almost half the crowd at local shows tends to stop by and check the table out. For some young people, the table is a place to ask some very serious questions.
"We definitely get a lot of important questions about making choices and people's health," says Vincent. Helping give people the information to make such big decisions is a real rewarding part of his work, which he got into quite unexpectedly.
"I didn't know I was going to get into this, " says Vincent. His father encouraged him to help other teens learn about safe sex and life choices - and the rest was history. He started by tabling small benefits, but now is just as comfortable at large tours as he is at local gigs. Other area teens have been moved to action by the Music Outreach Program, too. Local teenagers even volunteer to table at events, after attending special training to help prepare them for questions they might be asked at the shows.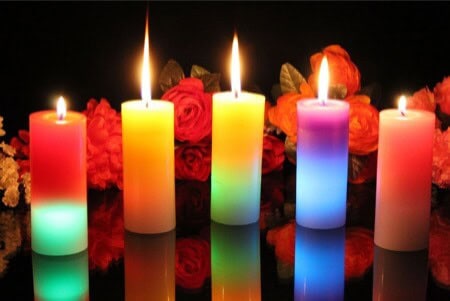 "I wish I would have had some of this information when I was younger," says Vincent. "In school, with your friends, you sometimes joke around and don't take it seriously."
For some people, concerts are a more comfortable environment to ask questions they may not want to ask in class. "When people see other people up there, asking questions, it makes it easier for them to do the same," says Vincent.
The Music Outreach program is gearing up now for a Battle of the Bands, which will feature local high school bands competing for prizes, along with some headliner acts.
Thanks to Vincent and everyone at the Music Outreach Program, it's guaranteed to be one great show.