This article originally appeared on TeenWire.org
Sure, the Ramones sang about it in the '80s, but until recently, the idea of a rock 'n' roll high school existed only on the radio airwaves. Imagine music lessons that are more Beatles than Beethoven, where students not only practice their instruments, but also learn performance skills, and where recitals are actually full-scale concerts with light shows and smoke machines. Welcome to Philadelphia's Paul Green School of Rock Music!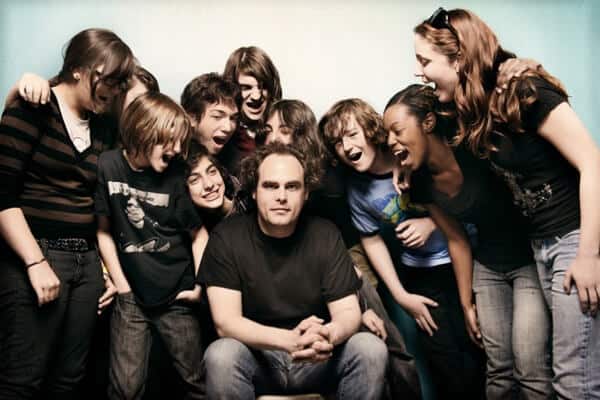 Since the spring of 2000, when founder Paul Green moved the lessons he was giving out of his apartment into an actual building, the School of Rock has been teaching kids ages 12-17 the art of rock 'n' roll. With approximately 150 students and 10 instructors, the school offers classes in vocals, guitar, bass guitar, drums, keyboards, and more. Recent concerts included tributes to classic rock legends like Pink Floyd and Led Zeppelin, and students have performed for local audiences, as well as in venues in New York City and Texas.
This Ain't American Idol …
According to bass instructor Dylan McConnell, who has been teaching at the School of Rock for three years, auditions for school admission are rare.
Anyone who is interested and dedicated enough is welcome,he says. In fact, many students enroll after they see their friends perform in shows, even if they have no prior musical experience. They come here with the desire to hear something real and substantial. And instead of focusing on pop-rock artists like Blink-182 and No Doubt, students mostly learn and perform the music of classic rock artists like Queen and Frank Zappa.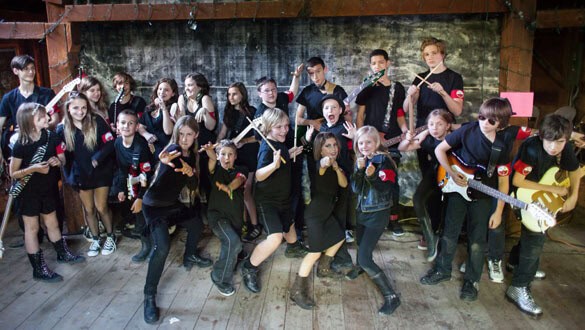 Despite the fact that these musicians had their heyday before many of the students were even born, the school's budding musicians still appreciate their creativity and technique.I've never come in contact with a student who wasn't into it because it's 'old stuff,' claims Dylan. They come here with the desire to hear something real and substantial, and to learn where today's music came from.Sixteen-year-old Eric Slick, who used to listen mainly to bands like Nirvana, Foo Fighters, and Bush, now cites the eclectic music of Frank Zappa as his favorite to perform.It tends to bring out the best in every musician, he says. It's the most challenging, fun to play, and definitely gets the best crowd reaction.
I'm With the Band
Since playing in his first showcase — a tribute to Pink Floyd's The Wall album almost five years ago — Eric has gone on to perform in front of a crowd of almost 6,000 at Texas' Wild Flower Music Festival. He's also looking forward to traveling to Germany later this year with 23 other students to play at the 14th Annual Zappanale Festival. Back home, he started teaching at the school, and works on its official Web site.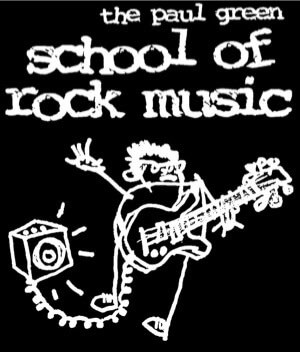 Dylan is confident that students who want a career in music will leave the School of Rock with the skills and experience they need to make it in the music industry. In fact, he and some other instructors have been known to make picks of which students we'll be seeing on the cover of Rolling Stone in 10 years. One former student is already playing with a band that toured in the Vans® Warped Tour this summer.
Given its high standard of skill and professionalism, it's only a matter of time before the School of Rock starts producing other success stories that end up one day on MTV® and at the top of the charts. And to that, we say,
Rock on!
And we're out. *Drops the Mic*