This article originally appeared on TeenWire.org
Nearly every hip-hop aficionado out there with a speedy computer and decent recording software thinks she or he has the next multi-platinum beat or gold-record rhyme. But is that all it takes to launch a career in the music business?
Not quite, says San Francisco-based music producer Peter Phaep [pronounced "PEE - IP"]. Phaep produces records for local hip-hop and rap artists, but most days he's hunkered down in a tiny recording studio helping Bay Area teens get a feel for what it takes to go pro.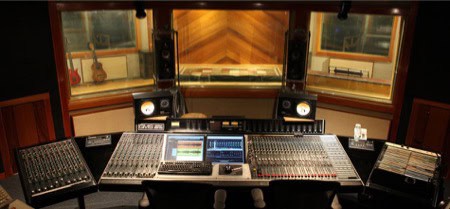 In the Studio
"Most kids don't get a chance to use this stuff," he says, noting the generously stocked studio inside the Boys and Girls Club of the Peninsula's Redwood City facility. In fact, most of the 10 to 15 teens Phaep sees on a weekly basis don't have any kind of computer at home, let alone one that can edit music and burn CDs.
That's where Phaep and the club's recording studio come in. Kids who once made tape recordings of their raps over the beats of popular radio songs can now create their own beats, record their vocals over them, and put it all together on a CD they can take home.
"The original idea was to expose the kids to this technology and to spark their interest in music," says the club's operations director, Peter Fortenbaugh. "Once that interest is sparked and students get a feel for the equipment, some of them will have a chance to pursue a career in the field, he explains.
"They're getting a lot of the hands-on training here," says Phaep.
"You can go to school to learn this the way I did — but you can learn just as much here."
Making It Happen
The music editing software the students use is the same Phaep and other professionals use, and the equipment — from the high-end computer to the best microphones — is also on par with professional-level studios. "If they go into a professional studio, they'll be able to understand how to use everything," Phaep adds.
The most valuable element, though, is Phaep's advice. "I try to balance them a little," he says. "I'll say, 'This song is tight, but if you want to be on the radio you have to make it longer than a minute.'"
Eric Gil-Contreras, 16, takes those words to heart. The studio is his home away from home. "I'm releasing an album in April," says Eric, who goes by Lil Eazy.
A drum player since age five, Eric has a solid musical pedigree. One of his uncles has already recorded and released several hip-hop records, and another uncle, in El Paso, TX, is a well-known mariachi musician.
Eric spends almost every afternoon in the studio, working with his musical partner Reyes Navarro, 15, and with Phaep, to get his songs just right. He even has a manager and publicity person — that'd be mom and dad, respectively. "People think making records is easy," says Eric. "It's like a job."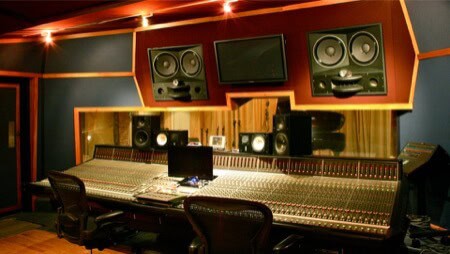 And Phaep makes sure to let Eric and other budding musicians know that making records is indeed hard work. He teaches them how to build technical skills on the computer and helps with musical skills, too. "He helps us with song structure," says Eric.
Phaep also urges the kids to broaden their musical horizons. Both Eric and Reyes listen to everything from rap and hard rock to Mozart and movie soundtracks. "I'm really into The Godfather [soundtrack] right now," says Eric.
The Heart of It
Ultimately, though, Phaep talks to the kids about making music simply for the love of music. And that — even more than teaching the technical skills of the business — is why the studio has become so popular.
"At first we had to do some outreach to get kids in here," says Fortenbaugh. "Lately, it's been word of mouth and it's grown fast that way." In the end, adds Fortenbaugh, the studio is an outlet for these kids. "It's about creativity and expression."