This article originally appeared on TeenWire.org
Who says that video killed the radio star? Even today, with high-tech entertainment like the Internet and MTV, one of our oldest forms of electronic communication — radio — is still very much alive and kicking. For proof of this, look no further than Chicago's Radio Arte.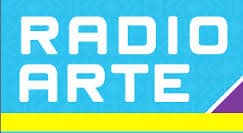 Radio Arte (WRTE 90.5 FM), is the only youth-operated, Spanish/English, urban radio station in the country. For more than six years, it has provided a place for young people to learn about broadcasting, gain valuable experience, and contribute to one of the Midwest's largest Latino communities.
Something for Everyone
On the air 24 hours a day, seven days a week, Radio Arte's musical programming is a mix of salsa, ska, reggae, and alternative rock. The station also has talk shows and bilingual programs, such as Radio Vida, an informational show covering health topics like teen pregnancy, drug addiction, and HIV/AIDS.
Co-producer Raquel Ortiz, 21, feels privileged to be able to help educate other Latino youth about these issues. "Our focus is trying to get the word out to our community about rehabilitation centers and other organizations where people can get help and more information," she explains. Another upcoming show called La Femme will feature women authors, producers, artists, and others who are making strides in their fields.
A Hands-On Experience
Nearly everyone who works at the station has completed its unique two-year training program, which teaches the basics of broadcast journalism, writing, production, and just about anything else you'd need to know to work in radio. Francisco Rivera, 21, who is currently in his second year of the program, believes the station's nonprofit status is a big plus. "At a commercial station, I wouldn't have the access I do here," he says. "The hands-on training has the potential to open way more doors for me."
Cynthia Guerrero, 21, whose experience at Radio Arte inspired her to major in broadcasting in college, agrees. "It's very important that we get a chance to do our own thing," she explains. "[Radio Arte] is the only station that takes the time to give a voice to [young people like us]."
And Chicagoans aren't the only ones taking notice. Last year, Cynthia was among a small group who traveled to Washington, DC, to accept the "Coming Up Taller" award from First Lady Laura Bush. Radio Arte was chosen from among 500 other projects to become the only radio station in the nation to receive this honor, which recognizes extraordinary achievement in serving the youth community.

The Future
Nearly all the young people we spoke to from Radio Arte agree on one thing: projects similar to Radio Arte, especially those that focus on minority communities, are needed across the country. Susanna Caro, 17, who works on La Femme and plans to study journalism, sums it up best: "A lot of times we as youth don't think we can do great things," she says. "Maybe if other communities had programs like this, more [Latinos] would want to continue school, and maybe even find a career [in journalism], like me!"