Music is more compartmentalized now than ever before. Not only are we well beyond the days of merely designating music as "good" or "bad," several subgenres have cropped up in recent years to further hyper-categorize certain sounds. While some of these sub-categories like indie folk or trip-hop seem to have staying power, others should head toward the dustbin of history with some luck.
This list examines four genres firmly planted in the latter category. These specific music styles naturally have their fans, but they seem so deliberately esoteric, the fans may be better off trying to squeeze them into a more reputable genre that's a little less embarrassing for the artists.
Splittercore
Also known as Extratone, the endgame behind Splittercore is to take the concept of what you think music's ultimate speed is, and then go much faster. Designed for the headbanging and moshing crowd, it's a style that seemingly desires to see what it would feel like if a mosh pit suddenly went into warp speed hyperdrive.  And yes, they've gone plaid.
Let's look at an example of how this works. The Metallica song "Whiplash," off their "Kill 'em 'All" album, clocks in at about 160 beats per minute. If you've ever tried to thrash in time to its pulsating beat, you know just how much of a workout it can be.
A typical splittercore song, on the other hand, will crank the beats per minute up to a whopping 600 BPM. At that point, it's not so much moshing as it is convulsing as if you're being electrocuted. You may not feel right after trying to get through a couple of songs.
What's worse, is that music that fast tends to lack any sort of tone or melody – "Whiplash" may be fast, but it does give Kirk Hammett time to lay down a killer riff. You don't have that luxury in splittercore. You also don't have room to convey any emotion other than anger.
Example: Diabarha - Inside of the Mind
I started this at 2 minutes and 45 seconds so you can get right into listening to what sounds like a machine gun passed through an overdrive pedal with a backing violin melody so it has some relation to supposedly being music.  Get ready to be annoyed.
Unblack Metal
Black metal isn't for the faint of heart. It's mix of loud guitars, breakneck technical drum work, and Cookie Monster vocals hailing Satan is snarling and evil, yet it's quite cathartic for a certain segment of metalheads. It also sits at the polar opposite of unblack metal – at least, from a lyrical perspective.
Unblack metal contains all of the musical elements of black metal, save for one crucial element. Its lyrics are totally rooted in Christianity, meaning that all mentions of Satan and Satanism are jettisoned in favor of Jesus. If the songs were in another genre and arrangement, they'd might earn time at your local contemporary worship service.
The concept of hardcore Christian metal music is not a new one – thrash bands like Vengeance Rising and Deliverance were contemporaries of Metallica and Anthrax. However, the lyrics sung by those old-school bands could be understood, so that its message of love and salvation could be detected.
Listeners don't have that luxury with unblack metal; the growling vocals make the words incoherent, which kind of renders the entire genre pointless.
Example: Tourniquet - Broken Chromosomes
I started that at 35 seconds so you can get right to the action without the dramatic intro.  I want to waste as little time on this stuff as possible.
Pirate Metal
There's nothing inherently wrong with metal songs about pirates. Historically speaking, a pirate's life is about as metal as you can get, maybe second only to the viking life. But when pirate stuff is the only thing you sing about, things tend to get weird.
Songs about pirates doing pirate things sung over typical heavy metal guitars are the basis for pirate metal, but there's more to the subgenre than singing about walking the plank, burying treasure chests, drinking rum, and high seas adventure. The bands that crank out the music are usually found dressed in pirate garb, ready to party like it's 1699. They also tend to affect a classic "y'arr-matey" inflection to their vocals, just in case you weren't sure what they were trying to represent.
Believe it or not, the genre has been around a lot longer than you think. Its roots trace back to 1987, when a band called Running Wild decided to write some songs based on history, including some pirate-based material. These songs inadvertently launched a movement that's still chugging along 30 years later.
It should be noted that there has been some mutation to the genre. The Running Wild material contained lyrics that depicted a far more accurate description of the treachery of pirate life. These days, however, the lyrics are far more romanticized and fictionalized, which somehow makes the subgenre more ridiculous.
Example: Alestorm - Drink
Pirate Metal is by far the most tolerable and musical of these four genres.  But listening to this is like watching a parody movie. If they end up funny or even decent, it's usually unintentional.  And it only makes any sense because something else existed first on which it's piggybacking.
Impossible Music
And you thought prog rock was pretentious? (That was a test. Prog rock is amazing.) Like the name suggests, impossible music is music that a person cannot physically perform on their own. The only way these tunes can be played is if several keyboardists got together, grew extra hands, and played fifty different parts of the same song simultaneously.
If you don't have a few dozen keyboardists in your life, the only thing you can do is to input the notes of the song into a MIDI file and watch the madness on a piano roll. This practice gives rise to the genre's alternative name, Black MIDI, called as such because if you were to notate the songs on paper, there'd be so many notes, the sheet would look nearly all black.
An example of the absurdity is a tune called "Bad Apple," which claims to possess 8.49 million notes. It's an outrageous sum made even sillier when you realize the track is a mere four and a half minutes long. It's so ridiculous, in fact, it's said a MIDI file can't handle all the action and responds by freezing at around the three-minute mark. This makes the song pointless – just like the genre itself.
Example: Bad Apple
You can see several times where the streamer's computer starts glitching trying to keep up with the absurdity of this song.  At least it's musical though.  Most of these impossible songs exist to create drawings in the MIDI file instead of trying to sound like a reasonable performance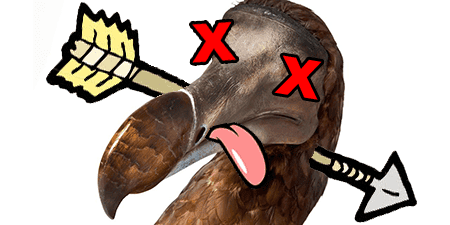 That's it.  Those are the four genres that need to go the way of the dodo, pronto.  There are more, of course, but let's not get ahead of ourselves and draw too much attention.  If that backfired I'd never forgive myself.