Back before Dan Deacon was working on classical compositions, scoring films by Francis Ford Coppola, doing shows at Carnegie Hall, and having his music played all over Adult Swim, he was doing nutty electronic music (and still is, don't get me wrong!).
I remember about ten years ago seeing Dan on NBC's morning show doing the most purposefully awkward and entertaining performance ever.  I share that with you now...  Here's Dan Deacon performing his song Ohio...
This is back in the day when he was rocking the sine-wave generator and doing everything on a synth.  Look how friggin' awesome this guy is.  He purposefully left his zipper down, is rocking Kanye glasses before Kanye was even around, and is spazzing out like he forgot his meds.
Here's the lyrics so you can memorize them and sing this in the shower, car, or constantly to annoy your significant other (cat).
Ohio Lyrics
I guess I sort of lied when I said it's not that bad.
That dog, black cat, that little tiny man...
I guess I sort of lied when I said it's not that bad.
I fly that helicopter, that red and white van.

Ohio, is it too late, Ohio, hooo?

We're talking paper forks now!
We're talking bacon cuts now!
We're talking, turkey talking, turkey walking, every smog now!
We're talking 16 ska bands!
We're talking 19 ska bands!
We're talking rooty suits and rooty poots and sooty moots new!
Get it, brah!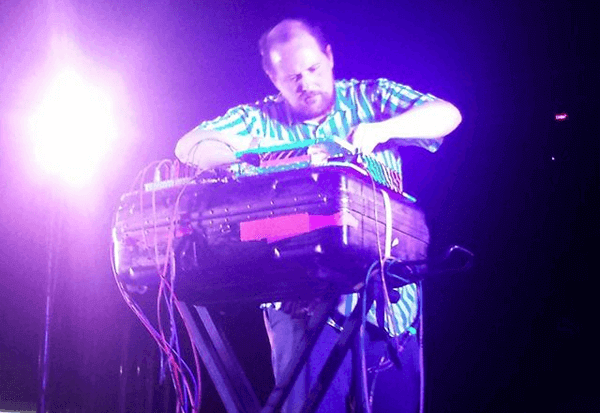 Much respect to Sir Deacon, who never compromised his art form for the dollar.  He stayed true to the game, harnessed real talent, and hustled his ass off.  That's what it's about.  He's a true inspiration and lives up to the Ledger Note motto of "Gear, Gigs, Grind, Glory!"
Go to his site and buy his records, gee golly darnit.