Currently launching on Kickstarter, Artiphon is out to revolutionize the industry with it's new Instrument 1.  It's definitely coming, because at the moment of me typing this, over 1,500 backers have pledged over half of a million dollars (well over the $75,000 goal)!
So what the heck is it?  What's it look like?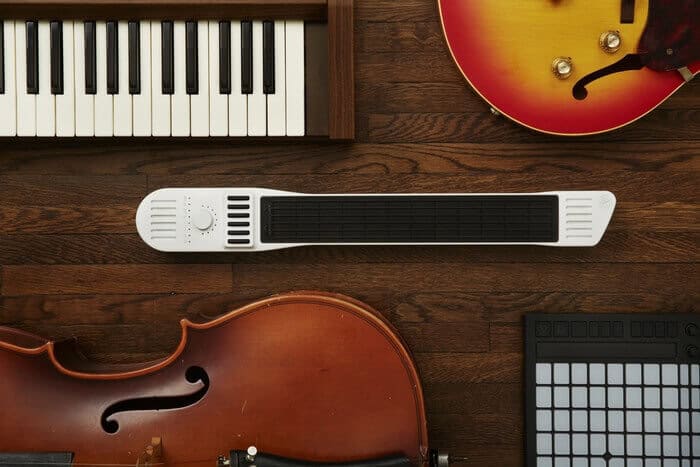 Okay... so how do you play it?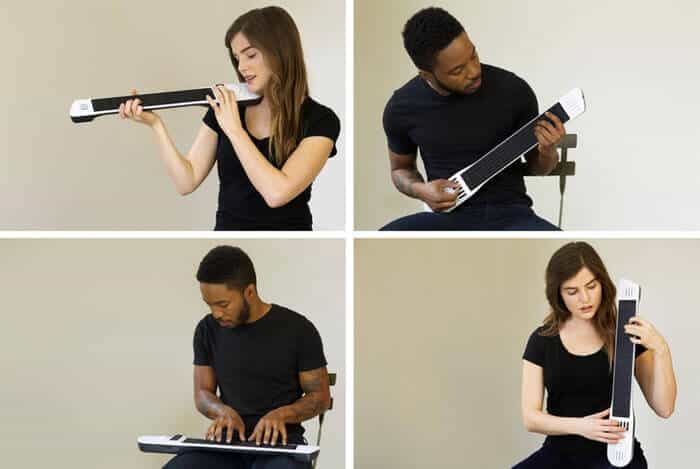 Here's the dealio.  This new-fangled contraption is a MIDI controller, but unlike your typical keyboard you're not confined to the layout of a single instrument.  This is a bonafide multi-instrument.
Hook this sucker into your phone, desktop, or tablet, and you can control any set of sound fonts through the MIDI capabilities.  The magic is playing it in the format you're used to or switching up to emulate the playing style of another instrument (if you're that kind of virtuoso).
The main list of instruments is:
Guitar
Violin
Bass
Piano
Drum Pads
and more...
Basically, if it's a string instrument, you can do it.  Of course, you can hook into any set of sound fonts or synths you like through your favorite app like GarageBand, Logic Pro, ProTools, Ableton Live, and any other sequencer that handles MIDI.  Which is pretty much all of them since it came out in the 1983.  It doesn't matter if you want to play it left-handed or right-handed, just use all of the gestures you're familiar with like strumming, picking, tapping, sliding, and bowing, and you're off to the musical races.  We're talking full-on pressure sensitive, polyphonic digital strings and pads.
The Artiphone Instrument 1 Features: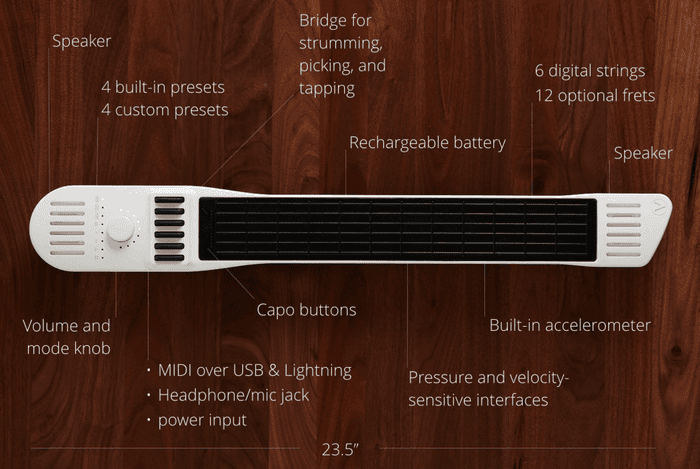 The cool part is that there are multiple speakers, a headphone jack, and a battery pack.
If you've read this far, then I'm sure you're thinking "Let me see someone play the damn thing!".  Without further ado, a demo:
If you're impressed and want one as soon as their available, back Artiphon on Kickstarter.  Get in while the getting is good!  Order two and ship me one.  I got five on it.