There's never a lack of nutty MIDI controllers on the market.  Enter the Livid Guitar Wing.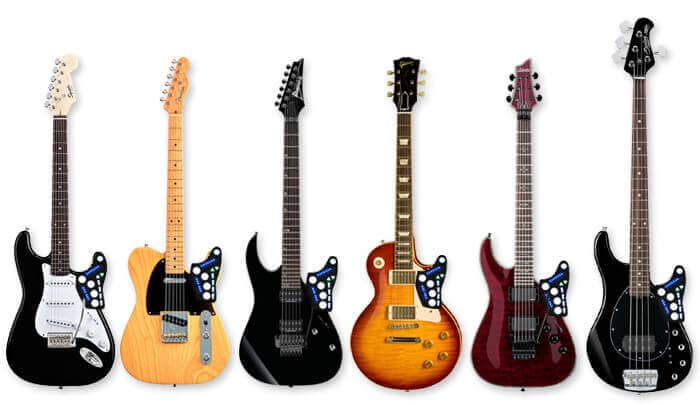 It doesn't matter what style body you're rocking on your bass or guitar.  The wing will grip right on that sucker and open up your performance to a new world of cray-cray.
This beast wirelessly talks to your computer so you can rock out with their proprietary effects plugin called WingFX, or use any DAW like Logic Pro, Guitar Rig, Reason, Garage Band, etc.  If it can handle MIDI, it can handle the Guitar Wing.  But can you!?!?
I'm skeptical of a lot of these gadgets, but a few tend to stand out.  This one won a Popular Science invention Award, so I figured it deserved a chance.
It's got the pressure sensitive tapping buttons you'd expect, the preset selection buttons, wet/dry slider, and all that good stuff.  To me, the coolest aspect that really sets this apart is the triple-axis accelerometer.  You can turn that on, and start wailing and swinging your neck around like a mad man, and the Wing will tweak your sound up with it's Motion Wah capabilities.
Look at just some of these options, which of course are all 100% customizable: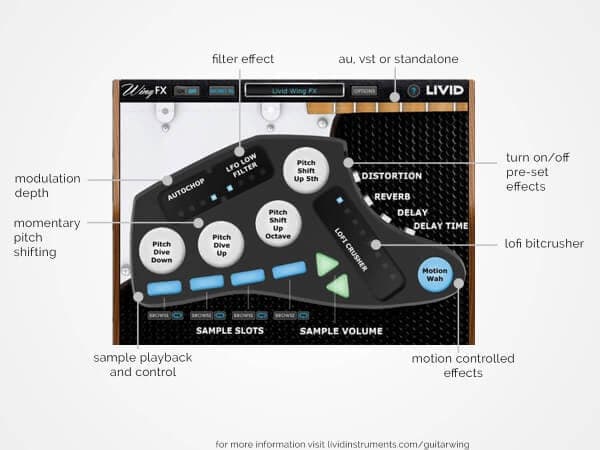 Anyways, you know I wouldn't leave you without a demo video.  Check out this guy playing with the looper and running through the full array of effects.
If you can dig it, head over to the Livid website and scoop one up.
Now YOU TOO can sound like The Edge.  Get it?  GET IT!?!?!?