About
Last Updated: March 13, 2019
It's hard not to think LedgerNote without thinking leading-edge music magazine.

What do you get when you cross world-class musicians with elite web developers? What happens if you put them into a beaker, add a dash of humor and a pinch of perfectionism, put your thumb over the top, and start shaking it as vigorously as you can?
When the dust settles, the smoke clears, and the fire extinguisher is extinguished, you realize you've created a monster... an amalgamation... a creature with an insatiable passion for all things music.
Our Mission Statement
LedgerNote commits to the advancement of skill, knowledge, and competency in performance for all musicians. Through rigorous study and experience, we will continue to provide access to the most pertinent information possible regarding all aspects of music.
By consistent involvement in and contributions to the community, LedgerNote represents on-going education, benefit, and entertainment of all students and masters. Through the application of cutting-edge internet technology and a design philosophy of minimalism, the users best interest will always remain the sole focus. High-value content and respectful presentation are the pillars of LedgerNote.
Who is LedgerNote?
LedgerNote was founded by Jared H. in December of 2014 in Knoxville, Tennessee with no outside investment. This is a project that has lifted itself up by its own bootstraps.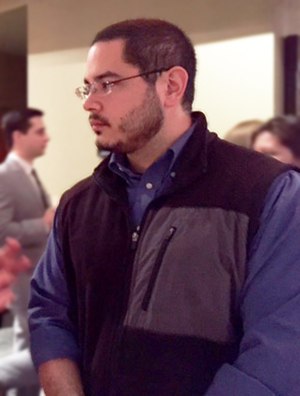 Jared's path in music led him early on to learn web development as a way to create a website and forum for his own music projects. LedgerNote.com is the culmination of personal experience, over 20 years in the music industry and over 15 years in web development and marketing.
Today, LedgerNote reaches over 3,500,000 readers globally per year, receives a constant stream of praise in fan mail from beginners and famous artists alike, and continues to commit to music education for the masses, free of charge.
Please visit our Disclosures page to understand how we support ourselves and the website.
Our Contributors
While LedgerNote is largely the work of Jared, who has personally authored over 300 of the posts currently found on the site, when outside expertise is needed it is sought without hesitation. Though we have worked with many guest contributors and freelancers, only those who have co-authored a substantial number of articles on the site earn a spot on this list, often those who have taken on a lead responsibility in a specific column. In all cases, Jared acts as editor, reviewer, and co-author.
Special thanks goes out to any contributor to the site who goes unlisted. Your contribution to the music industry is fully appreciated. Contact us to get involved!
As It Stands...
Building on the massive reach of the local music community, Ledger Note is quickly growing into it's title as the premiere music magazine online.
With columnists providing top-tier information on topics related to specific instruments, music theory, mixing and mastering, and more, and a blog chock full of entertainment and industry news, a person could get lost for hours soaking in the tips, tricks and advice.
The cover features are full-on journalistic endeavors summarizing vast quantities of must-know topics in an easy-to-comprehend manner. We suck you in hard, fill your brain with knowledge quickly, and send you on your way to your next musical plateau.
Moving Forward
Ledger Note will never stand still. We welcome everyone in the music community to reach out to us and get involved. If we don't hear from you, guaranteed you will hear from us. We don't compete. We collaborate for the betterment of all.
Expect more columns, more blog posts, more music gear reviews, more tips and tricks of the trade, and most importantly more of a relaxed and good time, which is what music is all about.