Before we jump right into my list of best mixed albums, let's remind the jimmy rustlers… this is an opinion post. And since it's based around my opinion, it's limited to the albums that I've had the fortune to listen to and become intimately familiar with.
These are my favorite albums and songs in terms of mixing. And that means that it started with top of the line production and were topped off with elite-level mastering as well. And of course, a shout out goes to the artists and performers themselves.
Let's waste no time. You'll notice that these are all over the map in terms of genre too. Everyone can get something out of this list!
By the way, you can click on any of the album covers or links to jump over to Amazon and stream some samples. I recommend two tracks per album as the best mixed songs on each.
#10 – Nickel Creek – Self-Titled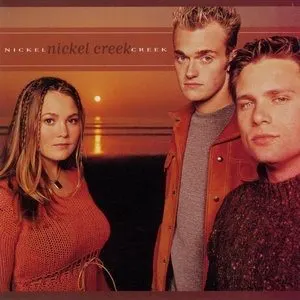 It's not often that a Bluegrass group gains a national fanbase, but Nickel Creek did it starting with this Self-Titled masterpiece. Alison Kraus heard the group and put them in the studio with the best of the best engineers and it shows.
It plays out like you've come to expect from Bluegrass. It has a very wide stereo spread with each instrument taking its place in the pan-space, with just the right amount of reverb that it's not nearly completely dry like Ricky Skaggs and those guys.
Recommended Tracks: The Fox & The Lighthouse's Tale
What I like as much as the perfect separation and EQ'd clarity of each instrument is that the mixer managed to create the perfect amount of warmth across the album in the low-mid range frequencies. That's hard to do without things becoming muddy and boomy, but they pulled it off.
It feels like you're listening in a cabin under a blanket in a rocking chair with the fire burning, knowing it's freezing cold outside. But you're toasty warm listening to folk tales and world-class musicianship.
#9 – Owl City – Ocean Eyes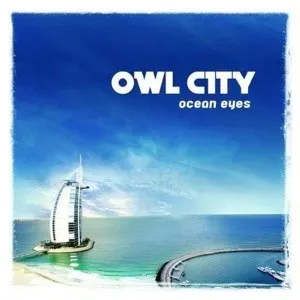 Any time I mention this, people get all silly. "He ripped off Postal Service! It's too cheesy, it's for dreamers and teenagers!" This guy acknowledges his influences, which you'd know if you listen to the album. He also takes everything that made the Postal Service awesome and cranks that dial over to 11 on Ocean Eyes.
Recommended Tracks: Meteor Shower & Cave In
I'll flat out say it, this guy Adam Young has mastered programming, engineering, and arrangement. He manages to build a dry song up to the most washed-out reverb extravaganza you've ever heard while maintaining perfect clarity for every element in the song.
And that's partially because he chooses his orchestration carefully. Whether you like the style of the SynthPop sound or not, nobody can deny the complete ear-candy of the mixing.
#8 – Pat Metheny Group – The Road To You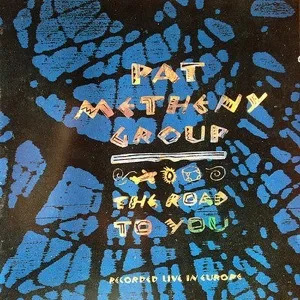 If you know anything about Pat Metheny, you'll know that he only hires the best of the best musicians from all around the globe. What will then blow your mind is that this album, The Road To You, is recorded live, and the performance is tighter than any other band who gets infinite takes.
They do it all in one go, together, on the spot. No punching in, no overdubs, nothing but raw talent. To describe the album, it's like fusion jazz with hints of progressive rock without the rock.
Recommended Tracks: First Circle & Have You Heard
Now, I doubt they committed the house mix to the record. It's way too good. They must have recorded stems off the master outputs and taken them into the studio later.
I don't care who you are and what type of music you like, you'll never take a greater adventure than listening to this. You can focus on the performance, the mixing, the fact that it's live, the types of songs being played… perfection from every angle.
#7 – John Mayer – Battle Studies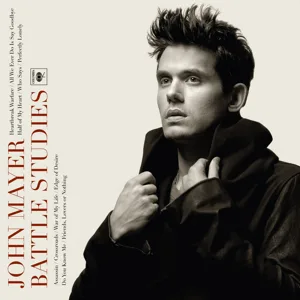 Battle Studies… it's like the modern day Abbey Road. Not only are they both the studios where the albums were recorded, but they are both that good. It's John Mayer so you know the vocals, playing, and songwriting are top-notch.
But it's the production quality that really makes this record stand above his others. In this world of digital recording they made it a point to use analog hardware in every stage of the recording process.
Recommended Tracks: Assassin & Heartbreak Warfare
I don't think they committed to tape, but there is a huge amount of warmth and saturation from all of the transistors and tubes that you just don't hear any more. They took the present into the past and this album represents the best of both worlds.
Of course, it only works because the mixing is perfect. It's so good you barely take notice of it, if that makes sense. Anyone interested in using hardware gear when recording needs to study this album and follow suit.
#6 – Jon Anderson – Change We Must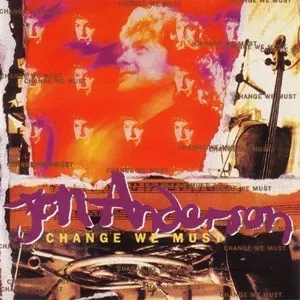 Jon Anderson is (was) the principle songwriter and vocalist for the prog-rock band Yes. His work is as good as it gets, but his insistence on writing spiritual, new age, psychedelic lyrics always kept them on the fringes of the scene.
They have a huge following, but you'd be hard pressed to find anyone today who knows about them, which is a shame. Jon always pushed the limits of creating an album, and for me this one is one of the pinnacle achievements.
Recommended Tracks: State of Independence & Hearts
Most of this album, Change We Must, is "remixes" of some of his own favorite songs from his past albums, but there's new material too. What's different is that instead of a live band or MIDI synth production, he brought it a complete symphony orchestra, including a harp player, opera singer, strings… the works.
It's unbelievable. Typically with orchestras you're listening to a room mic and some overheads, etc. Here, it's an orchestra with full blown, isolated mixing versus a stereo pair and hoping for the best. Not only is this a masterful mix of a perfect production, but it's also one of my desert island albums.
#5 – James Taylor – October Road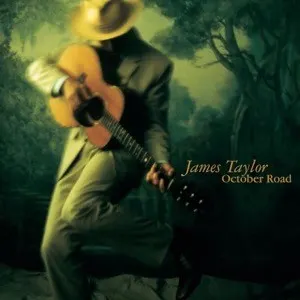 I'm one of those people who love all the old James Taylor, John Denver, Joni Mitchell folk style singer-songwriter stuff. October Road represents yanking one of those people out of the 70's and dropping them into the 2000's with an unlimited budget. You couldn't ask for more.
Recommended Tracks: Whenever You're Ready & October Road
There's not a lot for me to point out about the mixing on this record. Like Battle Studies, it's so good that it's transparent, like a movie with great directing. When it's really good you get too absorbed by it to notice it.
I will say that I'm a huge fan of the bass and kick drum mixing on this one. It's tight, thumping, and very modern for the style of music. If you want to hear the pro's handle brass horns, strings, harmonicas, whistles, drumline snares, and even bagpipes, you've come to the right place.
#4 – Steely Dan – Gaucho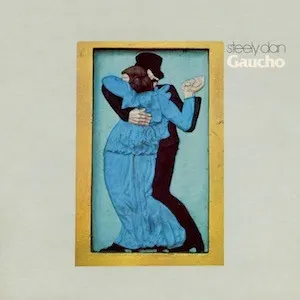 Steely Dan is one of those bands that simply refuses to have anything but the best, from the best studio session players to the best recording and mixing engineers. That concept shines here on Gaucho more than on any of their other work, in my opinion.
They brought in 42 musicians, and it took over a year to record this 7 track album. Perfectionism and obsession is the name of the game here.
Recommended Tracks: Glamour Profession & Babylon Sister
This record was released in 1980, yet it was literally a couple decades ahead of everyone else. You can A/B test this mix against anything coming out of the pop world now and see that they were using high compression ratios, having big kicks and bass, and wide stereo imaging well before anyone else considered it.
It actually won a 1981 Grammy for Best Non-Classical Engineered Recording, which describes exactly what I'm saying. It might as well be from the future. Check it out, it's non-negotiable. You have to.
#3 – Rush – Moving Pictures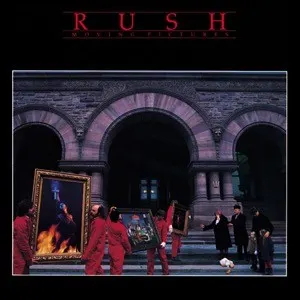 I'll admit, I'm partial to this album due to the early 80's scifi, progressive rock, psychedelic, muscle car content. What you have here is a trio of musicians that manage to orchestrate and arrange their songs in a way that you'd think there were 5 or 6 players.
I've seen them pull this off live, it's insane. Not to mention listening to Neil Peart, undoubtedly the best rock drummer (or best of any kind), is always a thrill.
Recommended Tracks: Tom Sawyer & Red Barchetta
The mixing on Moving Pictures though… it takes some special skill on the mix board to take a rock trio and make them sound huge. The mixing here is what I'd aim for on any rock production. It's very spacious. The bass is tight and small, the drums pop but aren't overly warm, the keys are in the mids and high frequencies…
What all of this does is leave room for a lot of definition in the guitars and vocals and especially in the plate reverbs and delays they love so much on this record. Imagine a mix balance that is totally opposite of what you expect these days but having it still be a masterpiece. That's what you have here and it's refreshing. There is a lot to be learned from this record for any would be or current mixing engineer.
#2 – Drake – Nothing Was The Same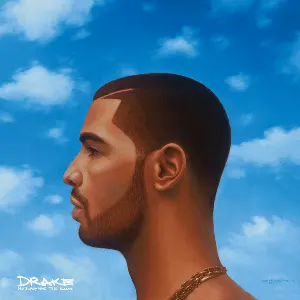 What I liked about Nothing Was The Same initially was the maturity it brings to the rap genre that typically is absurdly boring in terms of production, orchestration, and arrangement. The airy, reverb washed pianos, reverse synths, and minimalism is a pleasure to listen to.
Recommended Tracks: From Time & Furthest Thing
All of that creates the soundscape on which the dry vocals, drums, and bass pop out with crystal clarity, leaving you feeling as if you're seated right next to Drake and his rhythm section in a giant, metal-walled airplane hanger, while all of that is rolling down the main strip so you can take in the night life of Atlanta.
Toss in a hint of New-Age flavor and that's how this album feels. And it only works because the mixing is god-tier perfection. Too bad his new stuff sucks and is following the Trap trend.
#1 – Björk – Vespertine
This album is where Björk "lost" some people, even though it's gone down as her best (and best earning) album to date. Her typical electronic dance production gave way to a much more matured synthetic production on Vespertine, mixed with live instruments like the harp, celesta, clavichord, and more.
What's wild is they went as far as to record the sound of her stepping on icy snow, shuffling a deck of cards, building custom music boxes, and other unorthodox methods you usually only find in foley work in movie production.
Recommended Tracks: Hidden Place & Crabcraft
This is one of those spacey albums. It sounds like you're looking across a vast plane of ice and snow while filled with reminiscent feelings of love and longing, but completely content and relaxed. On top of the spacey soundscape is Björk replacing the EDM drums and bass with microbeats, glitches, and clicks.
It's an incredibly stimulating experience where seemingly contradicting sounds mesh with each other perfectly. And of course this only works due to some of the best mixing on this list.
That's My Best Engineered Albums of All Time List!
That's my current Top 10 list! I'm sure you guys and gals can point me to other great reference material and I hope you will. Hit me up on Twitter or something below and tell me which records I need to check out.
In the meantime, if you're interested in the art of mixing and creating the best mixed songs possible, you can head over to our Mixing & Mastering column and find more guides, tips, and tricks than you can stomach in one go!
The Top 10 Best Mixed Albums
This is the table for the top 10 best mixed albums. It contains the artists and album names.
| Position | Artist | Album |
| --- | --- | --- |
| 1 | Björk | Vespertine |
| 2 | Drake | Nothing Was The Same |
| 3 | Rush | Moving Pictures |
| 4 | Steely Dan | Gaucho |
| 5 | James Taylor | October Road |
| 6 | Jon Anderson | Change We Must |
| 7 | John Mayer | Battle Studies |
| 8 | Pat Metheny Group | The Road To You |
| 9 | Owl City | Ocean Eyes |
| 10 | Nickel Creek | Self-Titled |