It wasn't hard to choose who to include in our best harmonica players list. Frankly, there's not that many contenders, so I'm sure we agree here. Where we could potentially argue is the order in which they appear.
Here, to even make it into the list the harmonicist must have top-level skills. But then we also mixed it up a bit by considering their creativity levels and how much they've influenced the music industry. You may enjoy our list of the Best Flute Players in the World, seeing as they're kind of similar instruments.
Being limited to ten top picks is tough, so we also have a handful of runners up plus a list of honorable mentions, so keep checking below if you don't see your favorite player. With that being said, let's jump right into the list of the best harmonica players in the world…
#10 – John Popper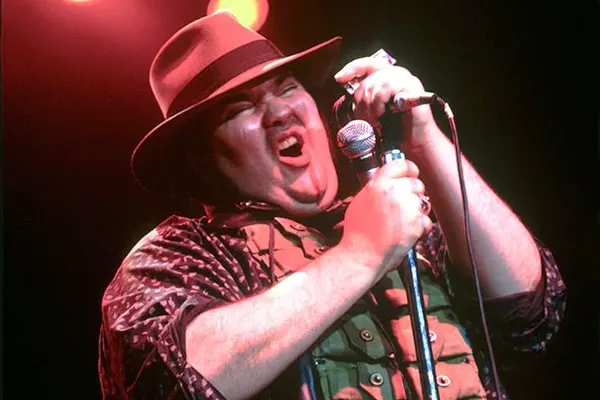 Associated Acts: Blues Traveler, The John Popper Project
John Popper, the founding member of the Blues Traveler, served as the band's frontman with lead vocals and the harmonica. Due to their prolific touring, the band grew a following in the 1990s, gaining a favorable reputation with the jam band scene. John Popper and the Blues Travel band made the jump to mainstream Pop/Rock with their 1994 album "Four."
In 1996, the Grammy Award for Best Rock Performance by a Duo or Group Vocal was awarded to the song "Run-around," which happens to be a song the Popper composed. During the band's success, in 1999, Popper released a solo album entitled "Zygote" and toured in support of it with his very own John Popper Band.
Trivia Facts: Popper sat in with the Smashing Pumpkins on the second day of their acoustic 1997 Bridge School Benefit appearance, playing harmonica for their song "Porcelina of the Vast Oceans." Popper was the harmonica on Hanson's album This Time Around in 2000. Popper composed, wrote, and performed Roseanne's theme song in its ninth season.
#9 – Stevie Wonder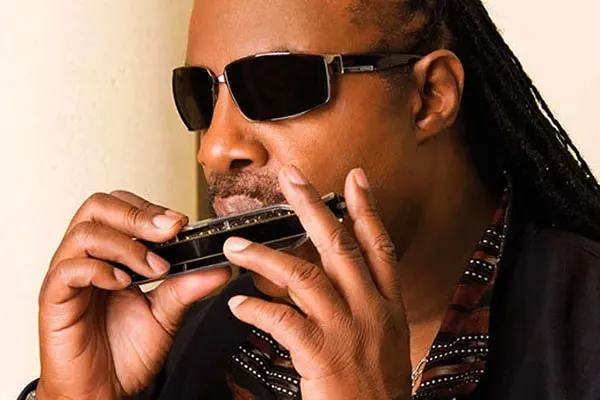 Associated Acts: Michael Jackson, Paul McCartney
Talented from a very early age, Stevie Wonder was signed with Motown records by the age of eleven, achieving success with his debut single "I Call It Pretty Music, But the Old People Call It the Blues." The song nearly cracked the Billboard 100, spending a week of August at 101.
At the age of 13, he bested himself with the song "Fingertips" by being No. 1 on the Billboard Hot 100, making him the youngest artist ever to top the chart. In 1972, at the age of 22, Stevie had two songs off of his album "Superstition," "You are the Sunshine of My Life," and "Superstition," which won 3 Grammy Awards between the two of them.
Regarded as Stevie's crowning achievement is his 1976 album, "Key of Life." The album became the first by an American artist to debut right away at No. 1 in the Billboard charts, where it remained for 14 non-consecutive weeks. Some may consider him one of the best piano players in the world, but they're just confusing his enjoyable songs for extreme skill (he is good, though).
Trivia Facts: Stevie stands as the only artist to win the Grammy for the album of the year for three consecutive albums: 1973's album "Innervisions," 1974's album, "Fulfillingness' First Finale," and 1976's album "Songs in the Key of Life." Stevie wrote, "Isn't She Lovely" to celebrate the birth of Aisha, his daughter. On an episode of the popular children's television show Sesame Street which aired in April 1973, Stevie and his band performed "Superstition."
#8 – Alan Wilson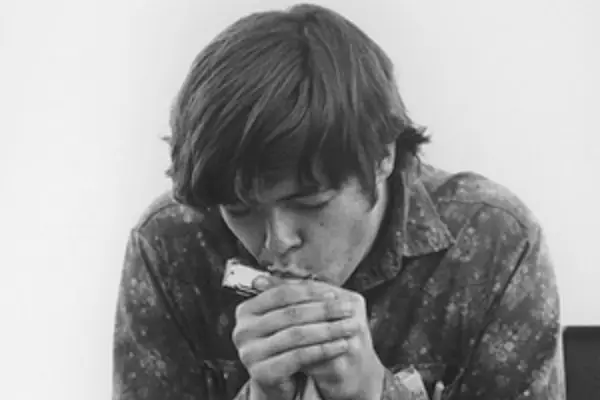 Associated Acts: Canned Heat, Son House
Alan Wilson was a dedicated student of early blues; he developed this passion after one of his friends played a record from Muddy Waters. Wilson was a Music major at Boston University. He also played the folk-blues circuit at a Cambridge, Massachusetts coffeehouse.
While performing at Cambridge, Wilson met John Fahey, and a bit later, he met Bob Hite, and they would form the band Canned Heat. As a member of Canned Heat, Wilson would perform in Monterey Pop Festival in 1967 and Woodstock in 1969, some of the most preeminent concerts of the '60s.
Despite Canned Heat's performance being cut from the Woodstock film's original theatrical release, Canned Heat featured the 25th-anniversary "Director's Cut." For getting this instrument into Woodstock alone, he deserves a spot on the best harmonica players list.
Trivia Facts: Alan Wilson received the nickname "Blind Owl" from John Fahey because of his extreme nearsightedness and roundish facial features possessing a scholarly nature to boot. As evidence of his nearsightedness, Wilson once laid his guitar on the wedding cake because he didn't see it.
#7 – Sonny Boy Williamson
Associated Acts: Bluebird Records
Often regarded as the "father of modern blues harp," Williamson's first recording was in 1937, for Bluebird Records. Williamson's music was popular among black audiences throughout the Southern United States. After recording "Good Morning, School Girl," his name became linked with the blues harmonica for the next ten years.
Here are a few of his other well-known recordings: "Shake the Boogie," "Early in the Morning," and "Sugar Mama Blues." "Shake the Boogie" would go on to make number 4 on Billboard's Race Records chart.
It's worth noting that Williamson influenced countless blues harmonica players, the likes of Little Walter, Billy Boy Arnold, Junior Wells, and many more. Williamson was easily the most influential blues player of his generation.
Trivia Facts: In Tennessee, on Highway 18, there is a historical marker close to Williamson's place of birth. There is a day to commemorate Williamson and his accomplishments; John Lee Sonny Boy Williamson Day is celebrated on June 1st and has been since 1990. As a measure of Williamson's greatness, his song "Good Morning, Little SchoolGirl" is now celebrated as a blues classic.
#6 – Little Walter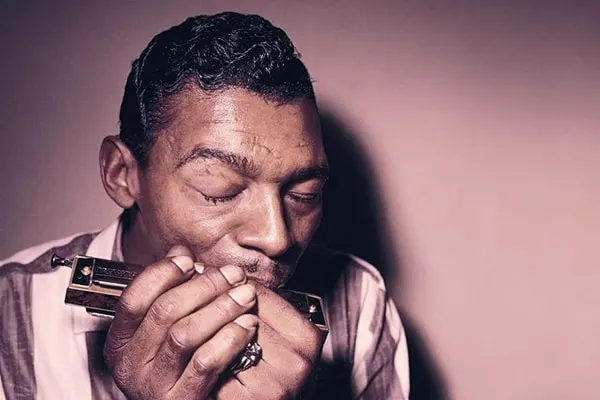 Associated Acts: Muddy Waters, Jimmy Rogers, The Aces
Marion Walter Jacobs, better known as Little Walter, had a revolutionary approach to playing the harmonica that influenced generations. Walter conducted his first recording in 1947 for Bernard Abrams's tiny Ora-Nelle label. Walter owed much of the style he played on the harmonica to Sonny Boy Williamson, a pioneering blues harmonica player himself.
Walter's amplified harmonica would first appear on "Country Boy," a song from his 1952 album "Chess." Walter's first piece of success came with creating his song "Juke," which he recorded for Checker Records. "Juke" would go on to top the Billboard R&B chart for eight weeks.
Walter would continue climbing the ladder of success, having fourteen top-ten hits between 1952 and 1958 on the Billboard R&B charts. He achieved success that was not enjoyed by even Sonny Boy Williamson.
Trivia Facts: Little Walter was inducted into The Rock and Roll Hall of Fame in 2008. He is the first artist to be inducted strictly for playing the harmonica. "Juke" is the only harmonica instrumental ever to top the Billboard R&B chart at number one.
#5 – Paul Butterfield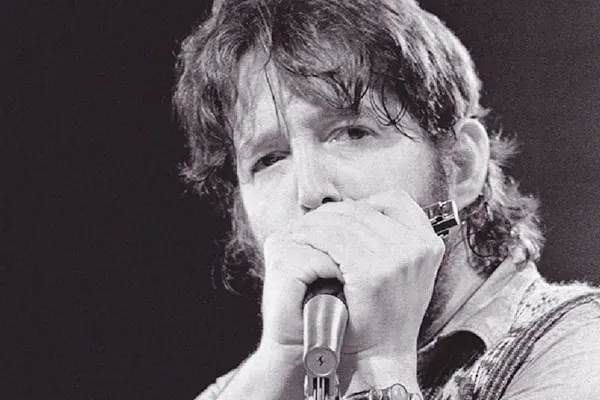 Associated Acts: The Paul Butterfield Blues Band
In 1963 Paul Butterfield formed the Paul Butterfield Blues Band. Butterfield was an American blues harmonica player, but he was a singer and a bandleader as well. The Paul Butterfield Blues Band recorded their debut album in 1965, and it was released later that year.
Songs such as "Blues with a Feeling" and "Look Over Yonders Wall" were featured on the album, which reached 123 in the Billboard 200 album chart in 1966. The album's influence on the culture exceeded their Billboard ranking. The next album, "In My Own Dream," was released in 1968 and would reach number 79 on the Billboard album chart.
In 1969, The Butterfield Blues Band received an invite to perform at the Woodstock Festival on August 18th. They performed seven songs together at this event. You don't get to play Woodstock and not be considered one of the best harmonicists of all time.
Trivia Facts: Paul Butterfield was inducted into the Blues Hall of Fame in 2006. In 2015, Butterfield and the Paul Butterfield Blues band members were inducted into the Rock and Roll Hall of Fame. Both Hall of Fame institutions remarked on Butterfield's harmonica playing prowess.
#4 – Indiara Sfair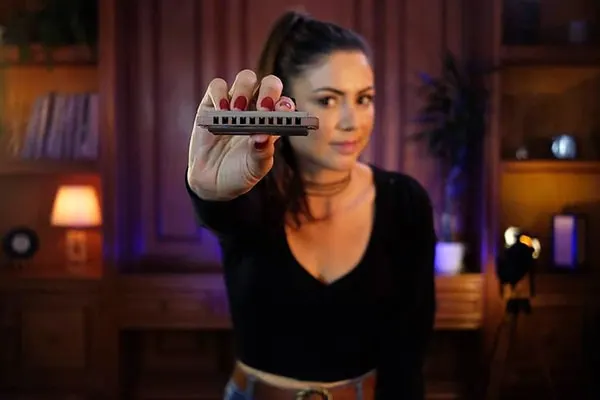 Associated Acts: Milk'n Blues
A contemporary blues harmonica player—Sfair quickly rose to fame thanks to her unique and sensitive harmonica techniques. You can find her music on popular platforms such as Spotify and YouTube. She comes from Curitiba, a big city in Brazil, where she honed her craft not only as a harmonicist but as a composer as well.
Indiara comes from a family of musicians. Her father sang the blues, and her grandmother and uncle are piano players. Her brother plays the drums and her uncle is a guitarists. They should have had a family band! She grew up listening to rock, blues, new age, and of course Brazilian music.
Her climb up this list of best harmonica players has been a quick one and with the advent of the internet and social media, her impact on spreading the awareness of this instrument will be monumental (and appreciated).
Trivia Facts: Indiara Sfair belongs to the Brazilian blues band "Milk'n Blues." Along with being an exceptional harmonica player, Sfair is also an accomplished composer. Among her favorite musicians are Eric Clapton and David Gilmour, but her favorite harp player is Carlos Del Junco.
#3 – Big Mama Thornton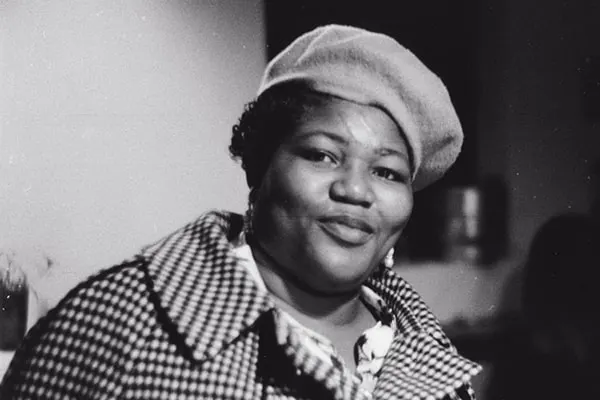 Associated Acts: Muddy Waters Blues Band
Willie Mae "Big Mama" Thornton was a powerful and influential African American female voice in the Rhythm and Blues genre. Big Mama's career took off in 1948 after moving to Houston, and she signed with Peacock Records in 1951. Thornton performed at the Apollo theatre in 1952.
Shortly after, she recorded "Hound Dog," a popular song that sold more than half a million copies. It also remained number one on the R&B charts for weeks. In 1965, Big Mama Thornton was massively successful when she did a tour with the American Folk Blues Festival across Europe. This was so notable because it was rare that a female blues singer would be accepted in a different country.
Thornton had a beautifully unique voice, could play the harmonica and the drums and was revered by many as a catalyst for Blues music's revival. She was respected by many famous artists who came after her, such as Elvis Presley, who thought her style was intriguing. Big Mama's last album was Sassy Mama in 1975, which received praise from all over the country.
Trivia Facts: Big Mama Thornton's music career began when she was 14 years old when she left home to join the music group Sammy Green's Hot Harlem Revue. She was the daughter of a preacher, and her singing style was heavily influenced by gospel music as a result. Her song, "Ball n Chain," is listed in the Rock n Roll Hall of Fame list as one of the Top 500 songs that shaped Rock and Roll. She was also a prominent songwriter.
#2 – Phil Wiggins
Associated Acts: Cephas & Wiggins
Phil Wiggins was a member of an American Acoustic Blues duet, Cephas and Wiggins. He was initially a member of Wilbert "Big Chief" Ellis' band, but he and Cephas continued as a duet after departing from the band in 1980.
Phil also taught workshops and classes and was able to tour worldwide, performing in Asia, Africa, the Soviet Union, and other notable locations.
Wiggins received a National Heritage Fellowship award in 2017. This was the highest honor that could be awarded by the government for folk and traditional arts. Phil is known for his Piedmont Blues Music, which transcends time and makes him a great music director.
Trivia Facts: Until 1990, Phil's primary profession was actually a carpenter. Phil received the Entertainer of the Year Award in 1987 at the Blues Music Awards. He is also the third harmonica player to accept the National Heritage Fellowship award's lifetime honor. Phil is also a two-time recipient of the WC Handy Blues Foundation award.
#1 – Toots Thielemans
Associated Acts: Quincy Jones, Charlie Parker's All-Stars
Toots Thielemans was a Belgian Jazz musician that left a remarkable impact on the world. Widely regarded as one of the best musicians of all time, he had humble beginnings with a small band.
As a Benny Goodman band member, he toured Europe and the US in 1949 and 1950. He eventually went to the US and led his groups, and traveled across the country.
Thielemans has composed the soundtracks for many films but is most notable for his harmonica theme song to Sesame Street's popular kid's show. In 2009, Toots was deemed a Jazz Master, the highest award that a Jazz musician can receive in the US.
Many harmonica players and artists around the world felt that no one played the harmonica quite like Toots. He's our pick for best harpist of all time, for sure.
Trivia Facts: Toots Thielemans was also known for his guitar playing skills and whistling skills, and playing the harmonica. He was nominated in 2005 to receive the award for "The Greatest Belgian." He also reviews an honorary joint doctorate from two Belgian universities. Thielemans' motto was, "Be yourself, no more, no less."
Runners Up: Who's Almost One of the Best Harmonica Players in the World?
Only including 10 top picks is so hard when there's so many other players that deserve recognition for their contributions and talents. We know that you may have chosen different harmonicists to be in your top 10, so here's 4 more runners up and then a list of honorable mentions to make sure everyone gets a shout out.
Bob Dylan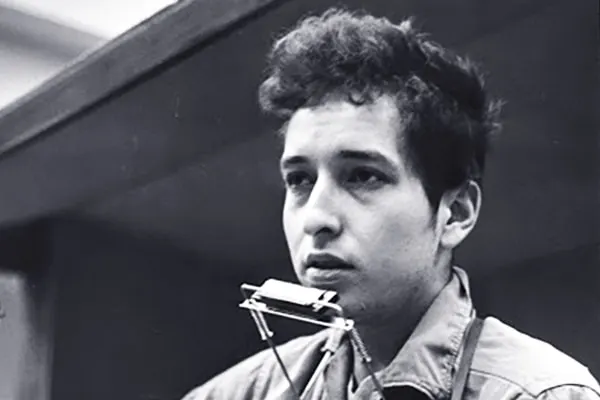 Associated Acts: The Band, Traveling Wilburys, Joan Baez
A known figure in pop culture, Bob Dylan is a visual artist, singer, and songwriter who has touched many hearts. Dylan has produced a lot of music that had spoken to America's plights during the Civil Rights Movement. He was known for staying that he wanted this music and lyrics to mean something because there were real problems in the world that people were facing.
In the early 1960s, Dylan's music was mostly composed of folk songs, but he switched to electric instruments and music in the mid-1960s. Bob Dylan has also performed in what has become known as the Never Ending Tour, backed by many prominent musicians, since 1988. Dylan and his bands have performed over 3000 shows to date. He plans to tour in Japan in the coming years.
Bob Dylan is one of the most successful musicians to produce music across multiple genres. (Folk, blues, rock, gospel, country, traditional pop, and jazz). He's sold over 100 million records, which makes him amongst the best-selling music artists of all time.
Trivia Facts: Dylan has published eight books containing paintings and drawings, which have been displayed in major galleries around the world. He also received the Presidential Medal of Freedom, a Golden Globe Award, an Academy Award, and ten Grammys. Bob Dylan has been inducted into the Rock and Roll Hall of Fame multiple times for different categories of achievements.
Richard Salwitz (aka "Magic Dick")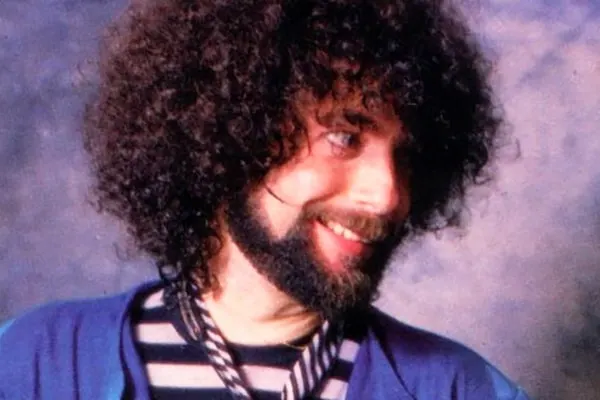 Associated Acts: The J. Geils Band, Shun Ng
Richard Salwitz is an American Harmonica player that's best known for playing in the J Geils Band. One of his best performances is "Whammer Jammer," which was in the band's live album. Though the band dissolved in 1985, Magic Dick reunited with his old friend J. Geils, and they formed the band, Bluestime.
The new band also released two records: Bluestime and Little Car Blues, in 1994 and 1996, respectively. They went on tour frequently throughout 2002 and also did numerous shows in 2003. They toured as both a solo act and a part of B.B. King's Bluesfest.
Trivia Facts: Magic Dick worked on his own harmonica design, the "Magic Harmonica." Salwitz also played the harp and was a vocalist during his career as well. Magic Dick is an actor that is known for his role in Grown Ups 2. He is also an avid collector of trumpets and deems Louis Armstrong as one of his heroes.
James Cotton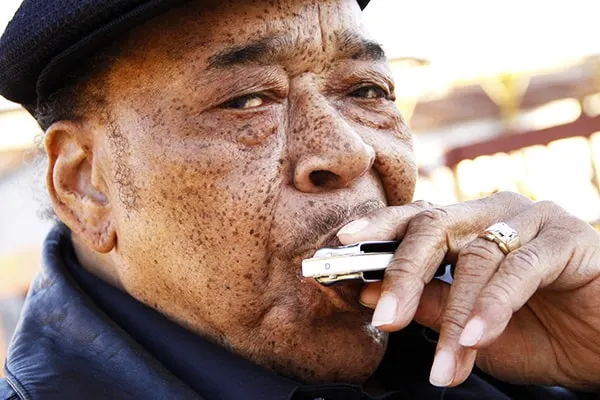 Associated Acts: Muddy Waters, Howlin' Wolf, Jimmy Cotton Blues Quartet
James Cotton was an American blues harmonica player and had the privilege of playing with the greats of his time. Aside from working with numerous blues artists, he also toured and played music with his own band. He became interested in music upon hearing Sonny Boy Williamson on the radio, and his professional career took off in the early 1950s.
After playing in Howlin' Wolf's band, he was a part of one of his first recordings in Memphis under Sam Phillips. He was eventually recruited to join Muddy Waters' band as the leader until he formed the Jimmy Cotton Blues Quartet in 1965.
During the 1970s, Cotton played the harmonica on a Grammy Award-winning album produced by Johnny Winter. James Cotton is known as one of the world's most dynamic and famous blues harmonica players of his time.
Trivia Facts: James Cotton was inducted into the Blues Hall of Fame in 2006. During his career, he has won or shared ten Blues Music Awards. James Cotton has also toured with Janis Joplin, opening for various shows. In 2008, James Cotton helped to induct Little Walter into the Rock and Roll Hall of Fame.
Greg Szlapcynski (aka "Zlap")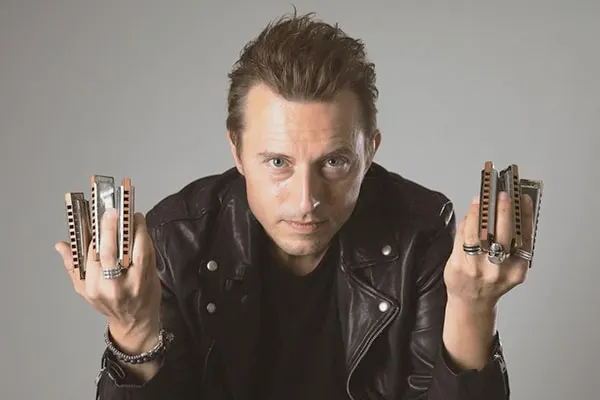 Associated Acts: Jean-Jacques Milteau, Jean-Marie Ecay
Greg Zlap went to France in the late 1980s with a harmonica in tow. He joined a few music groups in Paris when he began frequenting the nightclubs as well. Zlap began holding meetings every month that were centered around the Blues. This started in 1998 and resulted in a live album called Greg Time.
Greg has performed with many French Blues artists over the years and has traveled around the country doing live shows and also assisting with French film soundtracks. He's a popular French singer and a harmonica player that is in demand for his unique style and passion for Blues music.
Trivia Facts: Greg Zlap founded a harmonica school in Paris and taught workshops for asthmatic children that were hospitalized. He has also produced five albums under his own name. Zlap exclusively plays Hohner harmonicas and details that it's because it has excellent sound quality.
Honorable Mentions for Best Harmonica Players in the World
With so many great harmonicists out there, we can't stop with just those mentioned above, when your own favorite may not have listed yet (and they certainly deserve a shout out at least). So here's the next batch that have a great chance of climbing the rankings over time.
Aleck Miller (Sonny Boy Williamson II)
Jason Ricci
Jerry Adler
Mickey Raphael
Kim Wilson
Wade Schuman
Howard Levy
Dennis Gruenling
Paul deLay
If we don't stop ourselves here we'll end up talking about this forever. It's just such a fun topic knowing that if we ask another person or even slightly re-weight our own variables the entire top 10 list would shuffle around or get replaced entirely.
Here's a good question for you. Do you think any of these harmonicists make it into the richest musicians in the world list? There's a good chance with all of the soundtracks and other styles of music they play. Check it out and see! Thanks for talking about the best harmonica players of all time with us!
Top 10 Best Harmonica Players of All Time
This is the table for the top 10 best harmonica players of all time. It contains their names and associated acts.
| Rank | Harmonica Player | Associated Acts |
| --- | --- | --- |
| 1 | Toots Thielemans | Quincy Jones, Charlie Parker'S All-Stars |
| 2 | Phil Wiggins | Cephas & Wiggins |
| 3 | Big Mama Thornton | Muddy Waters Blues Band |
| 4 | Indiara Sfair | Milk'n Blues |
| 5 | Paul Butterfield | The Paul Butterfield Blues Band |
| 6 | Little Walter | Muddy Waters, Jimmy Rogers, The Aces |
| 7 | Sonny Boy Williamson | Bluebird Records |
| 8 | Alan Wilson | Canned Heat, Son House |
| 9 | Stevie Wonder | Michael Jackson, Paul McCartney |
| 10 | John Popper | Muddy Waters, Jimmy Rogers, The Aces |