Many of the lists produced on this site are opinion-based and encourage an endless amount of fun discussion among their readers who love to preach the gospel of their favorite artists. This list, however, is different. Outlining the bestselling artists of all time is fact-based. There's no negotiating or convincing involved because we've tracked the numbers (for the most part). Still, while the list won't incite debate, it may incite questions.
There are some older bands and artists listed here that won't surprise you, but some of them will make you think, How in the world did they pull that off? It may also make you question the world's taste in music. Meanwhile, the speed at which some of the newcomers climbed this list is staggering.
It's interesting to cross-reference these artists with the the 10 richest musicians in the world because there's not as much overlap as you'd expect. That's partially due to exorbitant spending or lack of investment. But many of these artists got it right, too. Let's jump right into the bestselling artists of all time…
The 10 Bestselling Artists of All Time (2023 Update)
This is the table for the 10 bestselling artists in the world, containing the names, net worth, and nationality.
| Position | Artist | Sales | Nationality |
| --- | --- | --- | --- |
| 1 | The Beatles | 600 Million | UK |
| 2 | Drake | 523 Million | Canada |
| 3 | Elvis Presley | 500 Million | USA |
| 4 | Michael Jackson | 400 Million | USA |
| 5 | Rihanna | 363 Million | Barbados, USA |
| 6 | Eminem | 331 Million | USA |
| 7 | Elton John | 300 Million | UK |
| 8 | Madonna | 300 Million | USA |
| 9 | Led Zeppelin | 300 Million | UK |
| 10 | Justin Bieber | 293 Million | Canada |
Certification databases are not able to cover all sales for older artists, we therefore use Claimed Sales when relevant
#10 – Justin Bieber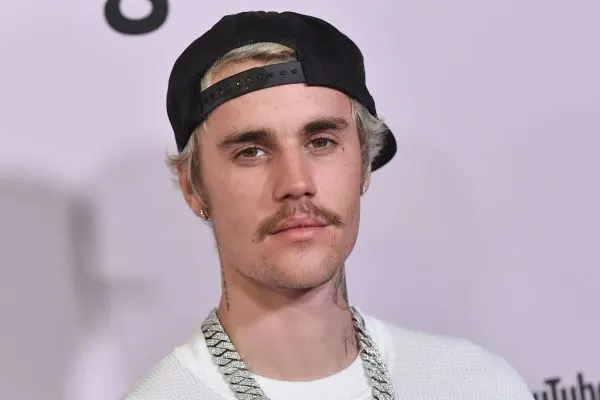 Certified Sales: 293 million
Justin Bieber was discovered in 2007 by Scooter Braun, a record executive, as he was looking for another singer on YouTube and clicked on one of Bieber's videos by accident! Braun convinced Bieber's mother to take him to Atlanta where he signed for Usher's record label RBMG (Raymond-Brown Media Group). The rest is history.
With 290.9 million albums sold, Justin Bieber is now a household name and pop music royalty.
He released Purpose, his fourth studio album, in 2015, which drew a wider audience than his primarily young fan base. The album's first three tracks all charted #1 on Billboard Hot 100. The success of this album paved the way for more collaborations with other artists. He addressed the challenges of growing up famous in his 2021 hit "Lonely", with surprisingly deep and personal lyrics.
Trivia: Australian police stopped one of his performances in April 2010 as they were concerned for fans' safety, as many were fainting in the crowd.
#9 – Led Zeppelin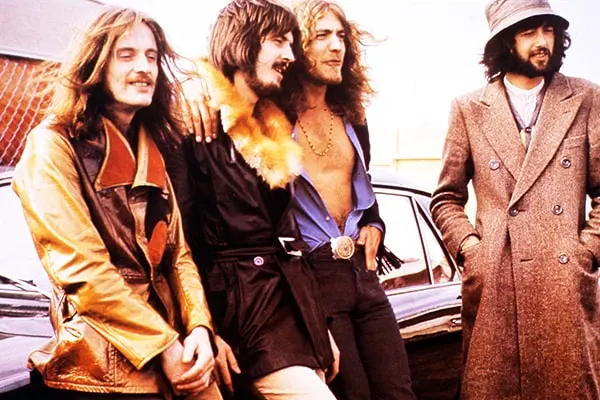 Claimed Sales: 300 million
Though Led Zeppelin worked in the blues-rock and folk-rock genres, they're considered progenitors of heavy metal. That lets you know how much of a wide appeal they have. Their single "Stairway to Heaven" remains one of the most popular and influential songs in rock history.
Their tours broke records for attendance. Their albums are among the bestselling of all time. All of their nine albums broke into the top 10 and six hit the #1 spot. Their legacy is monumental among fans and musicians alike. They've won an incredible amount of awards. They deserve their spot on this list.
Trivia: It's been almost 40 years since their last album. Since that time, the internet has compiled a list of songs the band were, shall we say, "heavily influenced by."
#8 – Madonna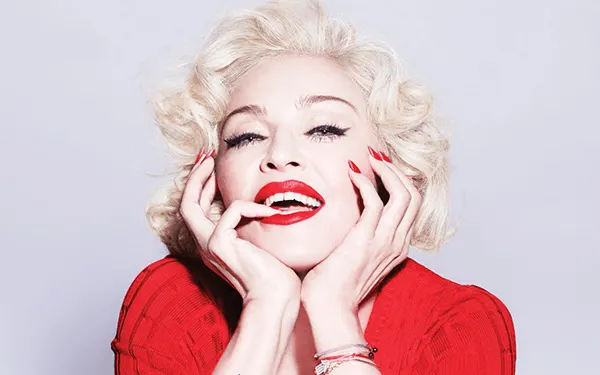 Claimed Sales: 300 million
Madonna has spent decades pushing pop hits up the Billboard charts, each one further fueling her rise up this list. She's one of the few artists who constantly reinvents her image and message to stay relevant and exciting. Perhaps more important than any of this is her constant touring, which is additional marketing.
She's a Golden Globe-winning actress, owner of Maverick Records, has authored a handful of children's books, is a fashion designer, and owns several health clubs. In music, attention is a currency and Madonna is filthy rich.
Trivia: Madonna is the highest-grossing solo artist of all time, the most-touring female musician ever, and the bestselling female recording artist of all time, globally. In the U.S., she's only second behind Barbra Streisand.
#7 – Elton John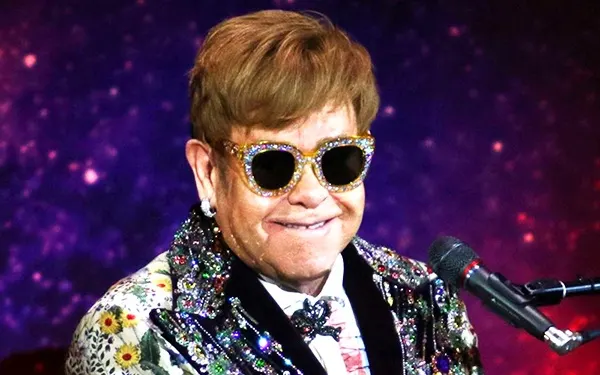 Claimed Sales: 300 million
Though Elton John's career seems closed after wrapping the lengthy "Goodbye Yellow Brick Road" farewell tour, his sales numbers have never really waned. This tour, despite being rudely interrupted by the COVID pandemic and John's bouts of ill health, has only increased his popularity, epitomized in the release of the "Rocketman" biopic in 2019. He may have hung up the glitzy outfits and ostentatious hats but his numbers, we're sure, will only increase.
Among his many successes, he holds the record for the bestselling single of all time in the U.K. and U.S.A. Billboard ranked him as the most successful male solo artist and 3rd place overall, only behind Madonna and the Beatles (both on this list). He's released 30 studio albums, loves to get in the studio with other artists, from Kiki Dee to Britney Spears, and has written for films and earned an Academy Award in the process.
Trivia: Sir Elton John's middle name is Hercules. He was born as Reginald Kenneth Dwight. He was knighted in 1998 for his services to music and charitable services. He's performed at many royal events at Westminster Abbey and Buckingham Palace.
#6 – Eminem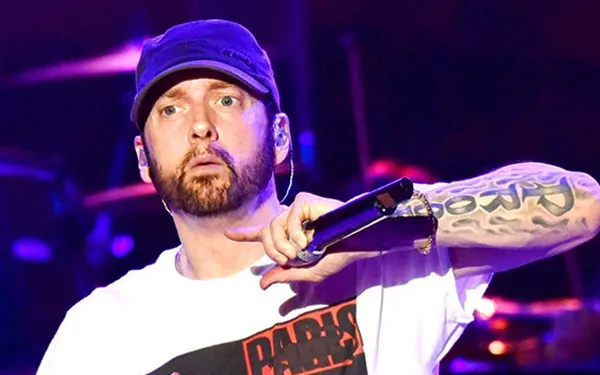 Certified Sales: 331 million
Eminem's initial role as a shock rapper quickly faded as people began to realize they were witnessing the evolution of one of the best rappers ever. His many controversies, beef with other artists, and connections with one of the best hip-hop producers in the game led to more and more sales as he maintained a steady release schedule.
Eventually, he would expand into film, launch his own record label, Shady Records, and earn 15 Grammy Awards. Nobody can deny the technical ability and raw entertainment value in the man's music, which is the true explanation of how he launched himself up this list fairly quickly.
Trivia: Eminem, whose real name is Marshall Mathers, is the first rapper to receive an Academy Award for Best Original Song, which came out of his movie 8 Mile. He was once sued by his own mother for slander. A bully who beat him up in elementary school sued him for telling the story in rhyme form. The judge dismissed the case and did so while rapping.
#5 – Rihanna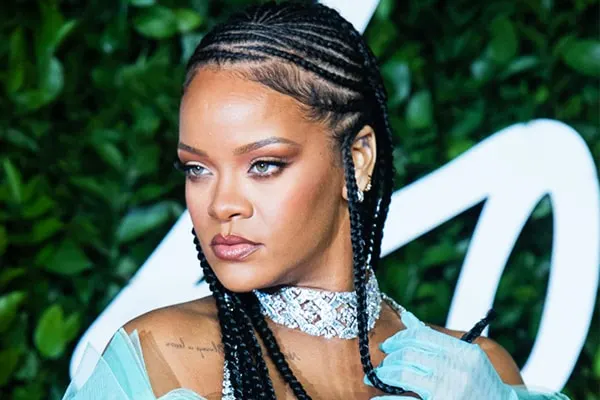 Certified Sales: 363 million
Rihanna has taken a page from Madonna's book (no, we're not referring to Sex) and practices artistic evolution. He went from Caribbean-influenced albums and moved into dance-pop, R&B, EDM, and hip hop. Though she still seems like a newcomer to the business, she has amassed 14 #1 singles, 31 top-10 singles, 9 Grammy Awards, 13 American Music Awards, 12 Billboard Music Awards, and more.
When she is not recording, Rihanna focuses her energies on her cosmetics brand Fenty Beauty, her non-profit, and her fashion house. She also gave birth to two children, which is to say, she has been extremely busy. Though the world waits on tenterhooks for her ninth studio album, her previous works are doing just fine.
Trivia: Rihanna uses her surname Fenty to represent her non-music businesses. She turned around and sued her own dad to stop him from using his Fenty Entertainment brand, saying he's misleading the public and trying to assert association with her brand.
#4 – Michael Jackson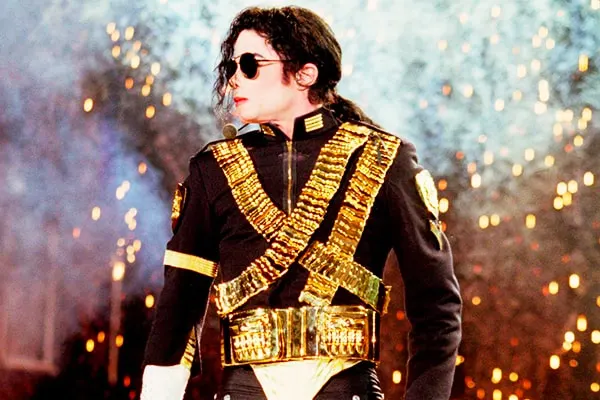 Claimed Sales: 400 million
Nobody needs an introduction to Michael Jackson, the King of Pop. He's easily the greatest entertainer of all time and one of the most influential humans of the 20th century. From the Jackson 5 to his solo career, he made some of the best music ever to be recorded, leading to him being the most-awarded musician of all time.
Jackson's album Thriller remains the bestselling album of all time (if you don't count the one "greatest hits" album that beats it). Before his run ended, his wealth was so staggering that he owned the Beatles catalog, was being sued and accused of everything under the sun, and his concerts were spectacles.
Trivia: Michael Jackson's estate still brings in around $825 million a year, the highest amount for any celebrity of any kind. He once won 8 Grammys in one ceremony, tied for the record with the band Santana. During the Thriller years he had the highest royalty rate in the music industry at $2 a sale.
#2 – Elvis Presley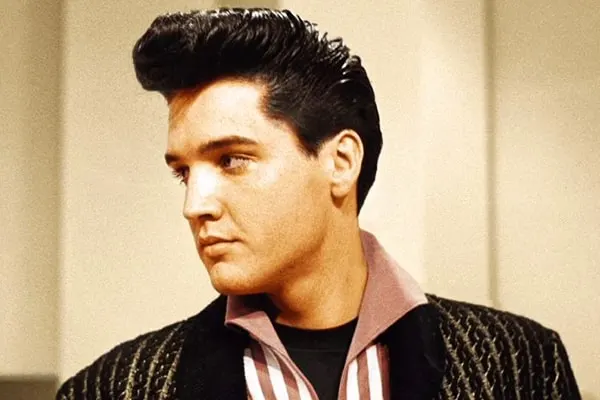 Claimed Sales: 500 million
Elvis Presley is similar to Michael Jackson in many ways. They called him the King of Rock 'n' Roll and is also considered one of the most important cultural icons of the 20th century. His output was monumental. He released 24 studio albums, 17 soundtracks, and starred in 33 Hollywood films in 25 years.
He holds the record for the most songs to chart in Billboard's top 40 (115 songs) and the publication's top 100 (152 songs). He has 25 multi-platinum records, and 101 gold albums (the all-time record). The man even has a spider named after him, the Paradonea presleyi.
Trivia: Elvis Presley was drafted into military service in 1958 at the height of his career. He was awarded the Presidential Medal of Freedom posthumously in 2018. His home Graceland became the second-most visited home in the US after the White House. It's been a National Historic Landmark since 2006.
#2 – Drake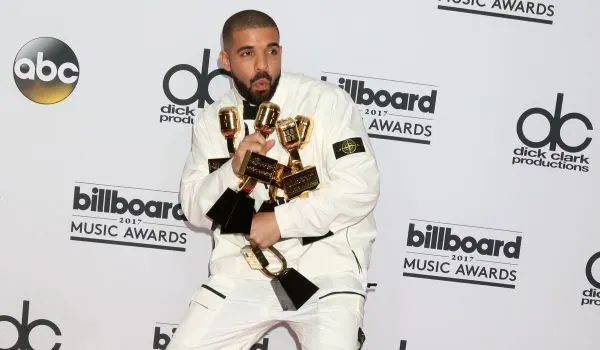 Certified Sales: 523 million
It all started with a mixtape in 2006. For his efforts, Drake earned just over $300 for the 6,000 copies sold. His second and third mixtapes, released in 2007 and 2009 respectively, performed considerably better—so much better, in fact, that an unusual bidding war erupted as labels clamored to sign him.
The man earns a fortune from his own entertainment group, fashion brand, and spirits company, but his music sales figures aren't anything to scoff at, either! That's why he is on this list. He is known for blurring the lines between rap music and more mainstream pop, giving him broad appeal and recognition. He's sold over 42 million albums, with his bestselling album, 2016's Views, hitting 7.7 million in album sales.
Though some artists lose their focus on their music as their business portfolio expands, Drake has never fallen prey, and continues to release solid work, which is why his place on this list can only go up.
Trivia: Before becoming a hip-hop sensation, he used to work as an actor. He was a regular on the Canadian teen drama "Degrassi: The Next Generation".
#1 – The Beatles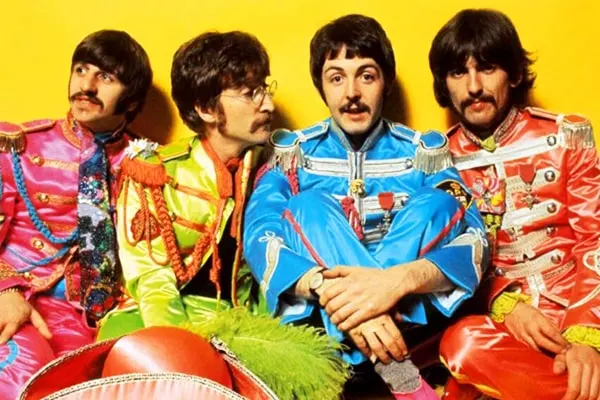 Claimed Sales: 600 million
The Beatles were an active band for the relatively short period from 1960 to 1970, yet they are the bestselling artists of all time. If you add in their solo material, nobody will ever beat them. A huge part of their success was leading the "British Invasion" of British pop and rock into the United States. Their art evolved with each release, as did their controversies.
They hold all the awards, have starred in films, broken many records, and one of their songs is the most covered ever. The Lennon-McCartney songwriting duo will likely never be topped. Beyond the pop appeal, they were truly some of the best musicians to ever walk the earth.
Trivia: Since 2001, January 16 is recognized as World Beatles Day under UNESCO. There are five asteroids named after each band member and the band itself. Eric Clapton was almost the fifth Beatle at one time.
Runners-Up: Who Almost Made The List?
What fun is only listing the top 10 when we can quickly tack on a handful of runners-up? They're so close to breaking into the main list that we have to do them justice by mentioning them.
Ed Sheeran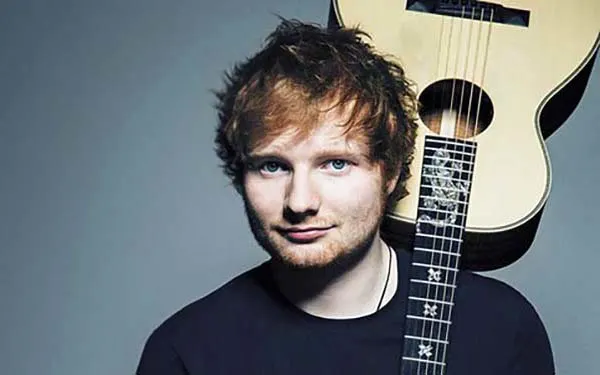 Certified Sales: 269 million
Ed Sheeran straddles the worlds of pop, folk, and acoustic, yet he will occasionally throw in some hip hop and rap, just to keep you on your toes. "Versatile" does not even come close to defining his career. Perhaps this is why he has enjoyed so much success: his broad appeal. We could mention his albums and body of work here… or we could just point to his song "Shape of You", which remains one of the most streamed songs in Spotify's history and is now a piece of pop culture. How many songs can say that?
Sheeran's concerts are sell-out spectacles worldwide. His albums consistently climb to the summit of sales charts, with all four of his studio albums remaining in the top 10 for weeks, and three securing the #1 spot. Every release seems destined to break a record.
Trivia: It's been just over a decade since his first hit album. During this time, the internet has accrued a list of songs by different artists that were, shall we say, "significantly inspired by" Sheeran's unique sound and heartfelt lyrics.
Taylor Swift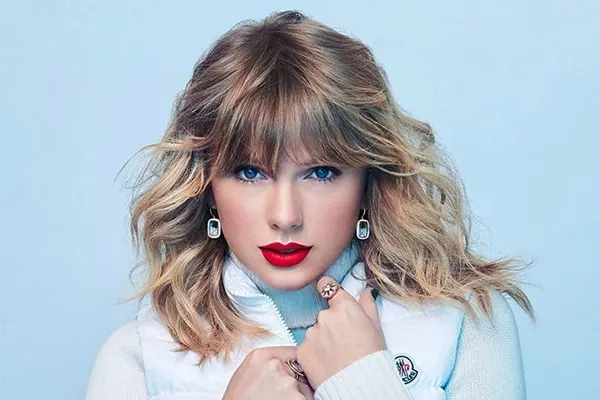 Certified Sales: 267 million
Taylor Swift got started early, being professionally signed at age 14. Her narrative songs about her personal life were endearing but also created much media gossip, which contributed to her popularity. She started off topping the Billboard Hot Country Songs charts, ultimately bridging over to the pop charts. She's won countless awards, including the Grammys' Album of the Year.
She's even been named Woman of the Decade and Artist of the Decade. For years on end, she's been the highest-grossing artist. She is as popular as ever, having released two albums during the COVID pandemic, and another, Midnights, for which she is now touring.
Trivia: For the longest time, Taylor Swift was the sole songwriter for most of her material. Her former record label Big Machine was purchased (including the masters for her first six albums) by a big wig recently. Taylor has been open about her displeasure with the event, saying she's been blocked from even performing her own music now.
Pink Floyd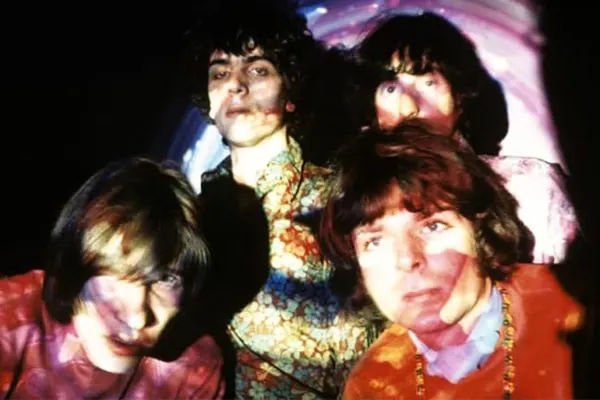 Claimed Sales: 250 million
Pink Floyd had a strong start in 1967 with their first album while being led by Syd Barrett. Later when David Gilmour joined, they became an international sensation. Interestingly, they only had two singles to ever enter the top 10 in the U.S. or U.K., though they had four albums top both charts.
They've had a six-decade run, plenty of time to establish themselves as one of the best bands ever over the course of 15 albums. To top it off, they even composed a handful of scores for some lesser-known films. Two of their albums, The Dark Side of the Moon and The Wall are among the top-selling albums of all time.
Trivia: Pink Floyd were huge fans of Monty Python and put up a good chunk of the money needed to finance the 1975 movie Monty Python and the Holy Grail. The band name comes from two of Barrett's favorite blues players, Pink Anderson and Floyd Council.
Beyoncé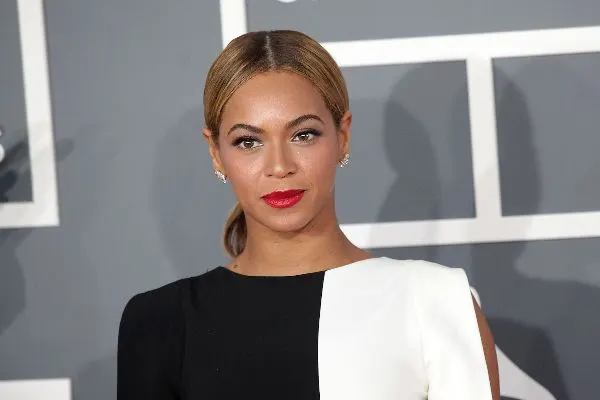 Certified Sales: 239 million
The Texan diva began her journey belting out tunes at talent shows as a child in the '90s. She enjoyed her first taste of fame as part of Destiny's Child, one of the world's bestselling girl groups, and only escalated her stardom with her solo career that kicked off in 2003.
She is famed for walking the tightrope between R&B and pop music, bringing her extensive acclaim. Her professional pursuits span beyond music. She owns an entertainment company and a fashion line and has equity stakes in music streaming services (read more about her net worth here).
Trivia: Before she became known as the Queen Bey, she was part of a girl's group, Girl's Tyme, which evolved into Destiny's Child. She also successfully transitioned into acting, with notable roles in movies like Dreamgirls and The Lion King.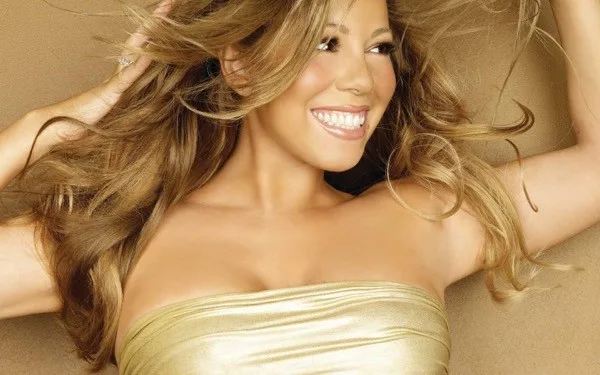 Claimed Sales: 220 million
Do you know what the "whistle register" is? Mariah Carey does. She visits it regularly. That's why she is called the Songbird Supreme. She has an unbelievable five-octave vocal range, which you will have heard throughout her immense body of work. From her first album, she's been breaking records and consistently winning with every release. Funnily, a huge part of her success has been her Christmas single "All I Want For Christmas Is You" running up the charts year after year. It has sold over 16 million units worldwide, making it one of the bestselling digital singles of all time.
Many fans consider her to be the greatest voice in music ever. Her sales prove it. She holds the record for #1 singles by a solo artist. Her first five singles all reached #1 on the charts. And her first album topped the charts for 11 consecutive weeks. Not much has changed since then!
Trivia: If you ask Mariah Carey, she'll tell you that she's an alto, but music critics and professionals give her the label of a Coloratura soprano. She says she can reach her highest notes due to polyps on her vocal cords.
The Eagles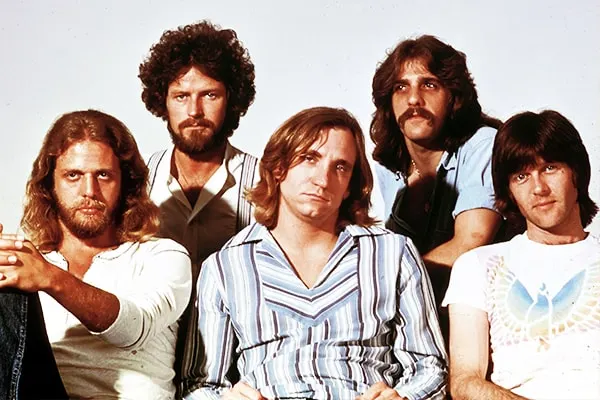 Claimed Sales: 200 million
From 1971 to 1980, the Eagles made an incredible impact. They had high-performing singles, though their albums rarely achieved the top spot. Such consistency translated into a greatest hits album (covering 1971 to 1975) that is the highest-selling album of all time in the U.S., with their album Hotel California being the third-best-selling.
In 1994, they reinvigorated the public's interest in their work by reforming and releasing an album with new material and live recordings. They also released a documentary and launched a huge tour, both endeavors pushing their sales ever higher. Their blend of R&B, soul, bluegrass, and rock reached the masses and continues to touch hearts and minds today.
Trivia: One member of the Eagles was fired from the group after demanding a higher percentage of the group's profits instead of the five-way split they'd had since Day 1. He later sued tried to get $50 million in damages. The judge dismissed the case outright.
Whitney Houston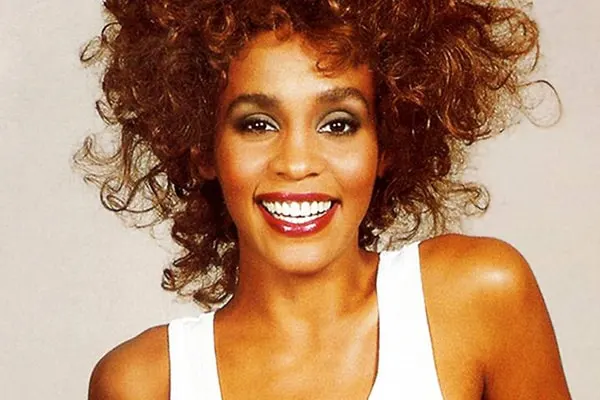 Claimed Sales: 200 million
Whitney Houston remains the most awarded female artist of all time. She's the first and only singer to have seven singles in a row all reach #1 on the U.S. Billboard Hot 100 chart. Her transition into acting was a great move because she also created the soundtrack to The Bodyguard, which is one of the bestselling records of all time.
Like others, she was given an honorific or two, known as "The Voice" in the music industry and sometimes the "Queen of Pop". And, with her mezzo-soprano range, she's in pretty much every list of the best singers ever. Ask today's female singers about their influences, and Whitney's name will undoubtedly come up.
Trivia: Whitney Houston has as a cousin none other than living legend (and social media star) Dionne Warwick, whose maternal aunt is Cissy Houston, Whitney's mother.
Queen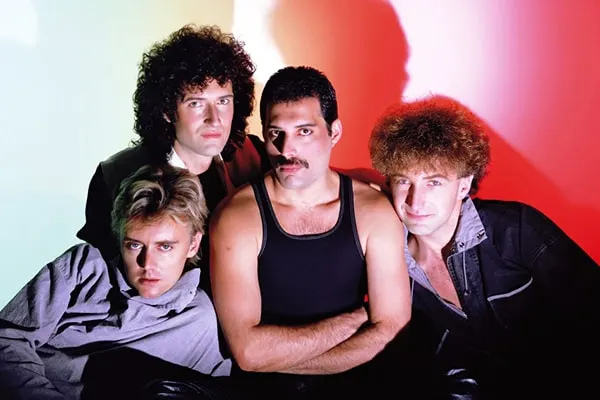 Certified Sales: 185 million
Queen will undoubtedly keep climbing the list. They started in 1970 and are still creating music and touring today, albeit with a new vocalist. Freddie Mercury was a huge part of their success, but their new singers are great as well. Their pop-rock and arena rock music is well received, so much so that many of us are coming to dislike some of their most popular songs since they still get played too much.
Their songs are so powerful that they've become go-to anthems for fans in sports stadiums. They've won all the awards, done some of the best movie soundtracks ever (like for the awesome Flash Gordon film and Highlander), and had a movie based on the band. That's when you know you've hit the big time.
Trivia: Since 2004, they've been touring again under the name "Queen+" with Paul Rodgers and Adam Lambert as their vocalists. Though they've recorded 15 studio albums, they've had 21 tours. They even have a musical based on their music.
Honorable Mentions for the Bestselling Artists of All Time
There are so many great artists on this list that we just didn't feel right capping it off without providing a quick rundown of other artists who are all really close to breaking into the top 10.
Ye (Kanye West) is currently one of the richest musicians alive, thanks to his huge business success, but he has also managed to sell an incredible 274.7 million units.
Chris Brown, the talented R&B artist and dancer from the US, has captivated fans around the world, selling 218.3 million units.
Bruno Mars is the charismatic Hawaiian singer-songwriter who dazzled the music scene with his pop-R&B fusion, selling 204.9 million units.
Lil Wayne, the New Orleans rapper with a distinctive style, has been a major force in hip-hop for decades, selling 194.1 million units.
Katy Perry, the American pop powerhouse known for her catchy hits and colorful performances, has sold an impressive 178.2 million units.
Lady Gaga, the innovative and avant-garde pop artist, has dazzled music lovers and sold 165.8 million units.
Garth Brooks is a country mega-star, proving his mass appeal by reaching 165.3 million units sold.
Celine Dion is a wonderful pop vocalist who's achieved 143.8 million certified sales thus far.
Billy Joel has been in the music industry for decades in the pop and rock genres, reaching 134.6 million sales and going on countless tours.
AC/DC have reached 130.9 million certified sales, thanks to their wide audience in the hard rock and blues-rock genres.
U2 are the arena-rock giants that put on an amazing show, and that has helped them reach 115.1 million certified units sold.
Aerosmith is the iconic rock band that rocked generations with their blues-infused hard rock sound, selling 105.2 million units.
The Rolling Stones also work in the rock and blues-rock genres, pushing 102.9 million certified units thus far.
Bee Gees, the influential British-Australian trio, defined the disco era with their falsetto harmonies and sold 75.1 million units.