Ahhh yes. This conversation! Every fan of music has spent countless hours over the years asking their buddies and fantasizing about forming their own music supergroup.
So the question is…
You just won the lottery of 100 billion dollars! You can finally afford to do it: pay your favorite musicians to be in the perfect supergroup! But who is allowed in?
I want you to think about it and Tweet your answer to us or hit us up on our Facebook page! But first let me give you a few examples to get your brain churning the possibilities:
Real Music Supergroups!
Now, there's been a boatload of music supergroups out there. And the argument is always "well that doesn't count!". I agree. A lot of them shouldn't count. I'm going to show you a few that do count in my book (the only book that counts!)…
The Traveling Wilburys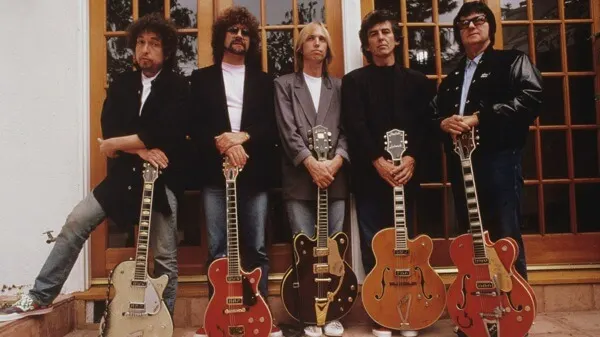 Look, bro's. It's hard to beat this type of line-up:
George Harrison (of The Beatles)
Roy Orbison
Tom Petty (& the Heartbreakers)
Bob Dylan (of The Band)
Jeff Lynne (of Electric Light Orchestra)
They even had family names, such as Nelson Wilbury, Otis, Lefty, Lucky, and even Charlie T. Wilbury, Jr.! C'mon. Now that's a supergroup! Check out this tune if you need proof:
Listen to & Score The Traveling Wilbury's Vol. 1 at Amazon
Exhibit B:
Chickenfoot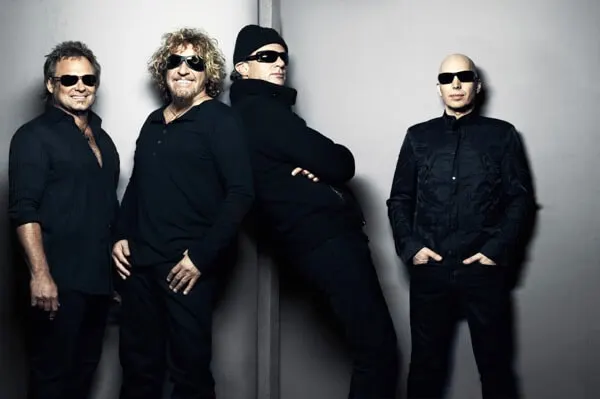 Get ready to have your mind blown by this incredible line-up:
Sammy Hagar (of Van Halen)
Michael Anthony (of Los Tres Gusanos)
Joe Satriani (founder of G3)
Chad Smith (of Red Hot Chili Peppers)
Now we're talking about some technical players pumping out tracks for the intellectuals, such as this one:
Listen to and Purchase Chickenfoot I at Amazon
And the final example of a killer superband is…
Oysterhead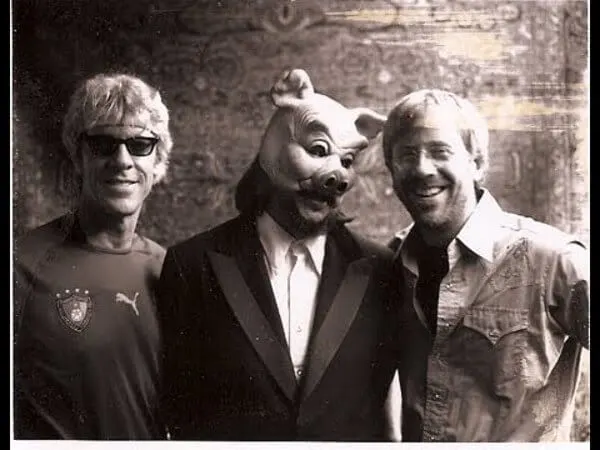 A trio of complete musical monsters:
Les Claypool (of Primus)
Trey Anastasio (of Phish)
Stewart Copeland (of The Police)
Good luck beating that one. Check out the song dedicated to their namesake, Mr. Oysterhead:
Pick up The Grand Pecking Order at Amazon
My Picks for the Best Music Supergroup of All Time!
Alright. This is not easy, but I've given it a lot of thought over the years and this is how it's boiled down. I want…
Jon Anderson (of Yes) – Vocals
Steve Vai (of Frank Zappa, Whitesnake, David Lee Roth, etc.) – Guitar
Lyle Mays (of The Pat Metheny Band) – Keyboard
Victor Wooten (of Béla Fleck & The Flecktones) – Bass
Neil Peart (of Rush) – Drums
Man, I'd throw my panties on the stage for these guys. If I was a billionaire, I'd make this happen for one studio album and one tour, as my gift to all mankind. Some of these billionaire musicians should do it for us.
Another fun one I wasted a lot of time dreaming about in high school was a rap supergroup. I've spent a lot of time imagining who I'd cast in my quintessential zombie movie too. My life is pretty pathetic.
What's your band line-up? Think you can beat mine? Let me know using the social sharing buttons below, and we'll go to war over it! Don't copy my answers, bro.