An oft wondered phenomenon in the music universe is "What the heck is up with lead guitarists' faces during solos?!?"
We know all of the magical rituals surrounding solos. For instance, you must hold your breath during a guitar solo, out of respect for the guitarist but also so you aren't cursed for eternity. You can't change the radio station during a solo. You know, basic stuff, duh.
The lead guitarist reaches into realms unseen to summon forth the power of the muse during the improvised dark arts of the solo. What was seen was hitherto unknown to mere mortals, assumed only to be evil likened unto Cthulu or Nyarlathotep themselves.
The truth is much more dark… more sinister than could have ever been imagined… an absurdity to end all sanity!
Trigger Warning: What is seen cannot be unseen. Proceed with caution.
For the first time ever, Ledger Note's mad scientists have created a special camera to break the dimensional veil and reveal the truth of the soloists facial expressions…
The Guitar Solo Slugs!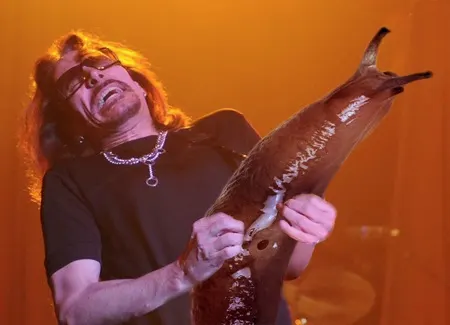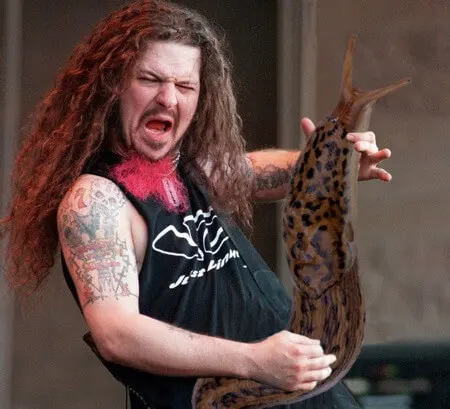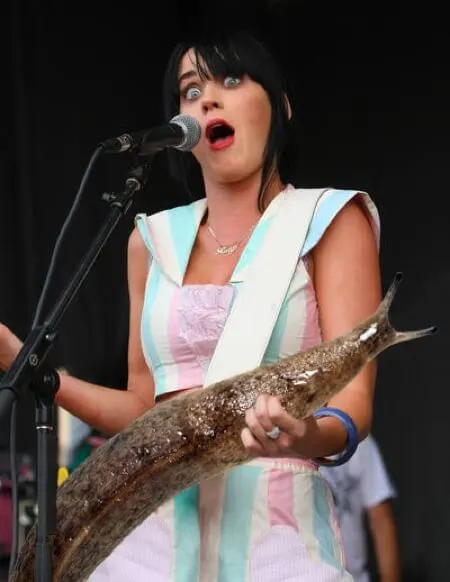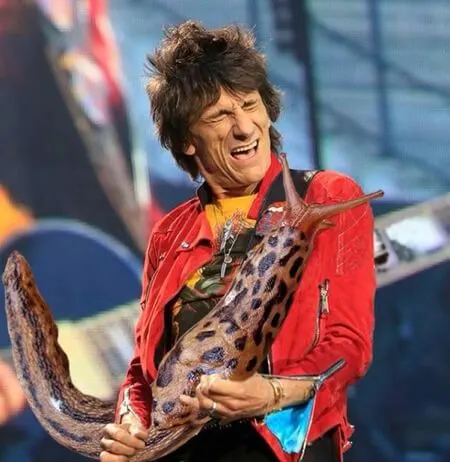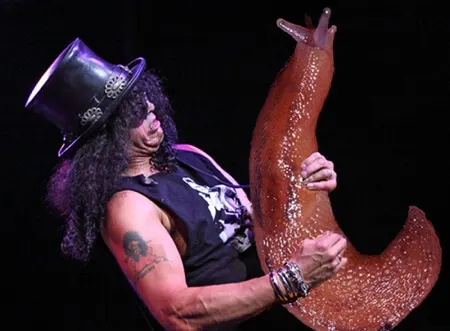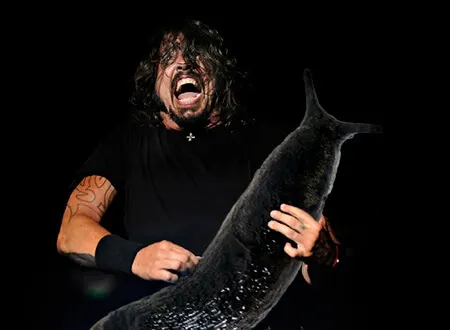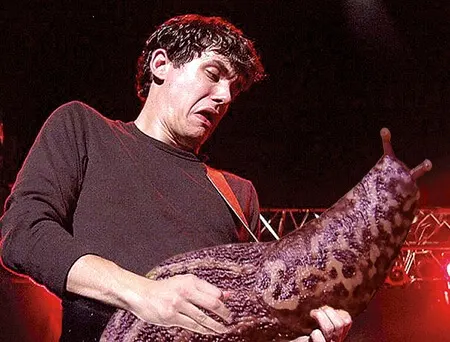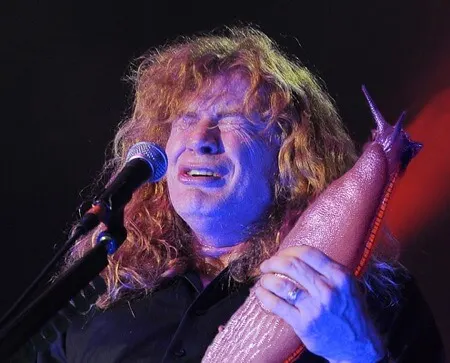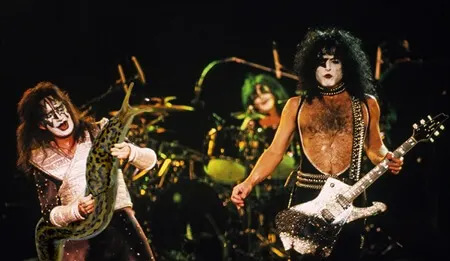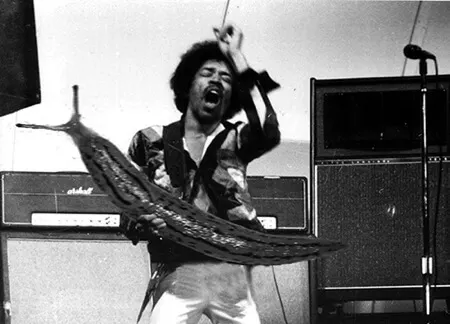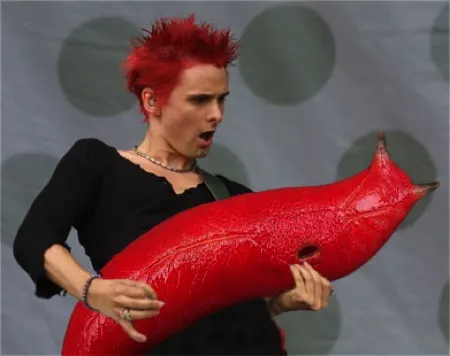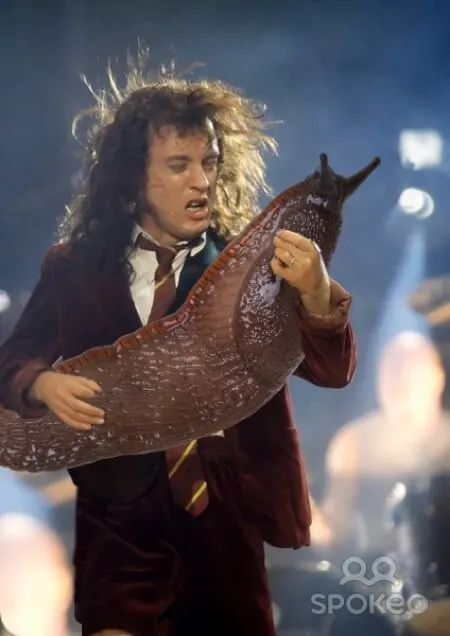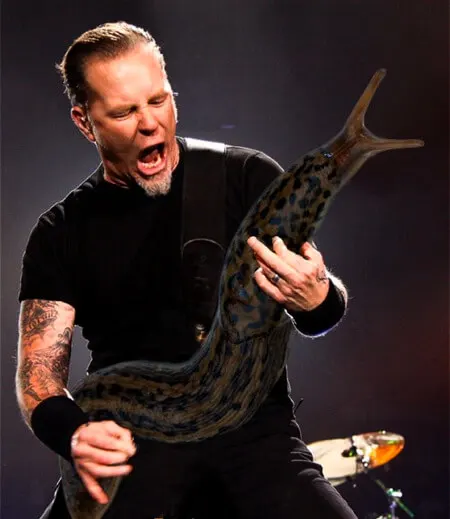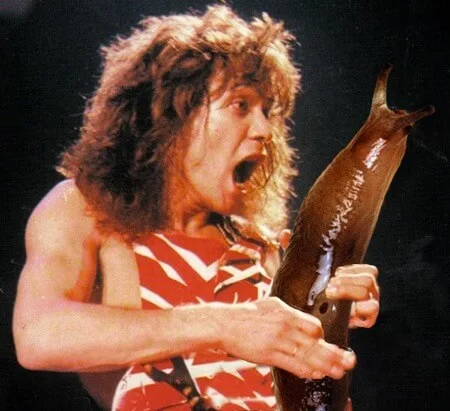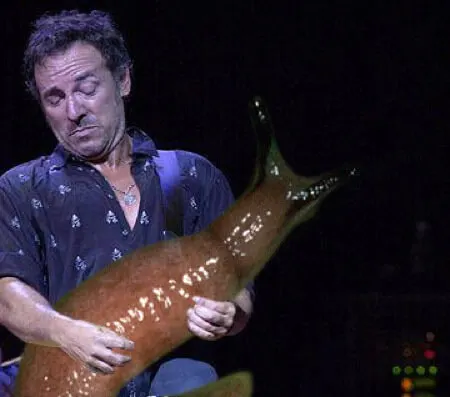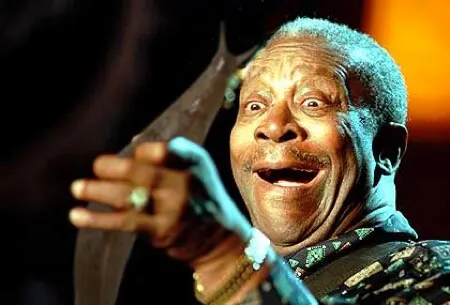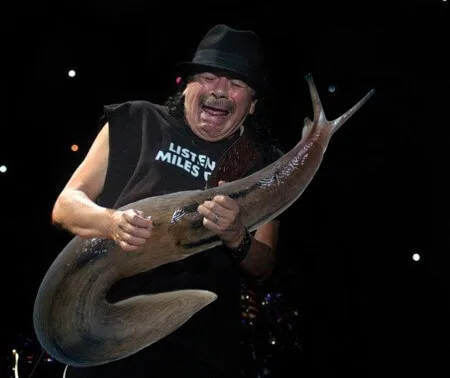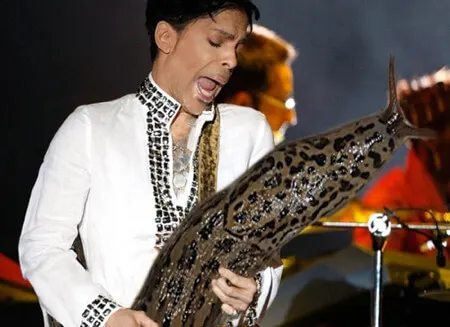 For all that is good and holy, I pray our heroes find release from this demonic source of inspiration and suffering. With great power comes great responsibility. We all have our cross to bear… you wouldn't believe the crap that drummers have to deal with (transdimensional octopi).
This is what happens after you go down to the crossroads and get down on your knees. It's not quite as bad as when the devil went down to Georgia and infested this man's washing machine, but the two combined mean you can't wash all that slug gunk out of your clothes.
"I need an old priest and a young priest! The power of Christ compels you!" There's not enough salt in the world to shrivel this burden away from our talented axe-slayers. Maybe guitar solo slugs do make the best electric guitars after all.
Share this with your guitar brethren and let them know, they aren't alone. We now know the secrets of the musical cosmos… and we regret everything. If but we had the strength to deny the power of the improvised solo and the guitar solo slugs!