With the new Ghostbusters film announced and on the way, this is as good of a time as any to laugh at one of the classic instances of ridiculousness within the music industry.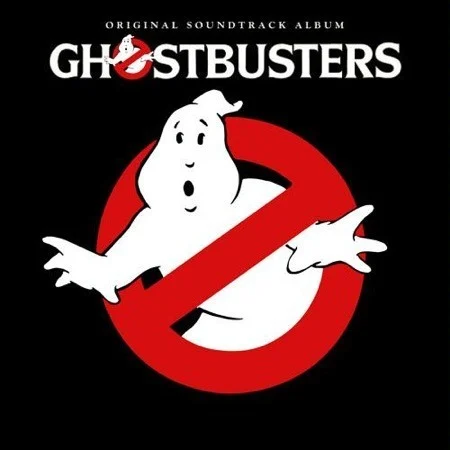 In 1984, Ray Parker, Jr. topped the charts with his smash hit "Ghostbusters," the theme song from the movie of the same title. It entered the Billboard charts on June 16, 1984 at #68.
Less than two months later on August 11, 1984, it hit #1 and stayed for three weeks.
It wasn't just the US Hot 100 either… It jumped to #2 on the UK Singles charts as well and even re-entered the UK Top 75 in 2008! It even received an Academy Award nod for "Best Music for Original Song."
The point is, this song was fire and everyone knew it and money is still being made. Even more will be made with this new sequel coming out. Maybe that's why there's been an epic battle of back-and-forth lawsuits surrounding it… I'm sure there will be more in the next year or two.
How the Ghostbusters Theme Drama All Started
The producers for the Ghostbusters film knew they had an awesome project on their hands that was going down in history, only if they nailed every element… including the theme song.
First, they tapped Lindsey Buckingham. Lindsey had previously created the National Lampoon's Vacation theme song called "Holiday Road" that performed well for that movie and also featured Harold Ramis (Egon Spendler!) Lindsey passed because he was afraid he'd get type-casted musically as the "Soundtrack Guy."
With that denial in hand, the producers reached out to Huey Lewis who was absolutely slaying it at the time and would continue doing so. Lewis declined for various reasons, including the fact that his plate was full with his work on the Back to the Future soundtrack.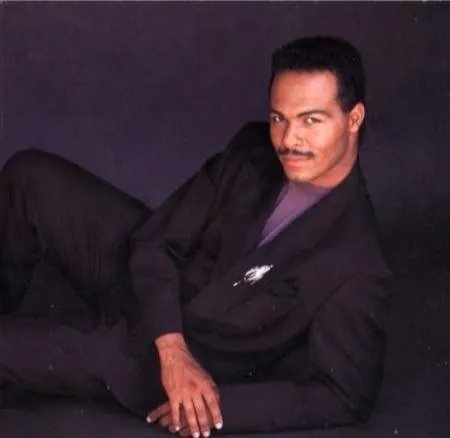 Okay… a lot of time is being wasted and the producers are in a pinch, so what do they do? They reach out to Ray Parker, Jr., known for his Motown work and collaborations with Stevie Wonder, Barry White, Aretha Franklin, and countless other huge acts. He agreed!
The problem? He only had 3 days to smash out the theme song…
Not a big deal, right? It's ya boy Ray Parker, Jr. He can get it done.
How the Ghostbusters Theme Song was Supposedly Written
Parker's version of the story goes like this…
The film producers tapped him for the theme song and gave him a 3 day deadline. He started trying to play around with the titular word Ghostbusters but he found it seemingly impossible to get inspired to write lyrics or create a concept from that.
As he was sitting around brainstorming, a commercial happened to come on the TV. It was on a local station for a small local service-based business. It caught his attention because, like the Ghostbusters, it was a team of guys who would go out and perform some typical service, like say… clean up flood damage and do basement restoration or capture ghosts. What really caught his ear was this business' jingle.
Boom, idea in place. He would create a fake radio jingle for the ghost-busting team as if it was for their real-life commercials.
That's what Ray Parker, Jr. claims anyways.
Let the Ghostbusters Song Drama Unfold
The song was quickly written and submitted back to the producers and they loved it. They started working on the music video, getting cameo appearances from all of the big celebrities of the day, like John Candy and Chevy Chase.
Things were going great! The video would help propel the song to the Top 10 charts of basically every country that could understand the English language. Even Run-D.M.C. remade the song!
Take a listen and look at the official video to get the song back in your head (trust me, you'll want to hear it for comparison purposes):
Video games were being produced on the Atari and Commodore 64 using the theme song. Not to mention this would go on all the way to the Playstation 3 and Nintendo Wii. Lego picked it up and used it. It appeared on the Rock Band video game. It's appeared in countless other movies… It's a cultural staple now and this will never stop.
And that's why there was a huge problem when Huey Lewis finally heard the song…
Now remember, the producers asked Huey Lewis to make the theme song before Ray Parker, Jr. due to the popularity of Huey Lewis & The News. Lewis was pumping out hit after hit and the public was loving his style at the time. Earlier in 1984, about 5 months before, Huey Lewis released the album Sports.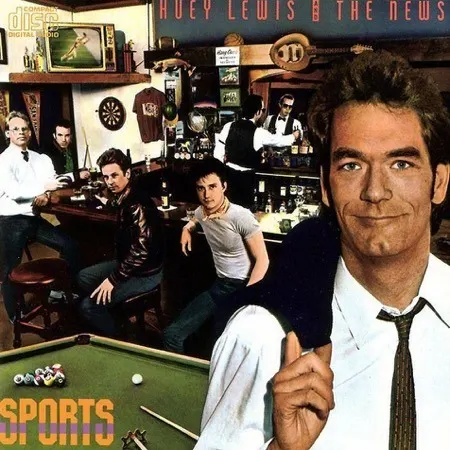 The second single from the album was called "I Want a New Drug." It had already received it's marketing push and had reached #6 on the Billboard Hot 100. Everyone knew the song and it was still getting attention later in the year. This song likely had a LOT to do with the Ghostbusters producers reaching out to Lewis. Back to the Future just nabbed him first.
So why are we talking about I Want a New Drug? Well, listen to this…
That sounds pretty familiar… Huey Lewis thought so too. So he immediately contacted his lawyer.
Now this is purely speculation, but one could begin to think that the producers told Ray Parker, Jr. to knock this song off for the Ghostbusters theme. I'm not saying it's true. But if it walks like a duck and quacks like a duck…
The Start of a Never-Ending Round of Suing & Counter-Suing
Huey Lewis strapped up and sued Ray Parker, Jr. and Columbia Pictures for plagiarism. The backstory was too intertwined for anyone to really question whether or not this was a blatant copy (the original had just been in the Top 10 of the charts!), so Columbia Pictures opted to settle out of court and cut Huey Lewis a fat check to keep him quiet.
Literally, Lewis was paid to not talk about it.
Word on the street is that this amount was $5,000,000 in cold hard cash for stealing his guitar riff, bass line, and other elements of the song.
Fast forward to 2001. VH1 did a Behind the Music show on Huey Lewis where he broke the confidentiality agreement to never ever speak again of this theft.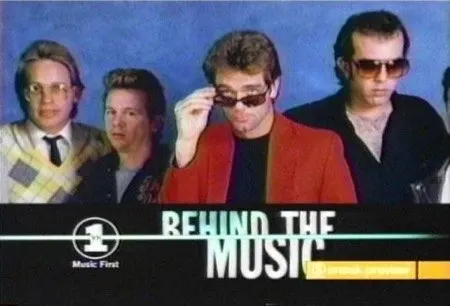 Lewis went on record saying:
"The offensive part was not so much that Ray Parker Jr. had ripped this song off, it was kind of symbolic of an industry that wants something – they wanted our wave, and they wanted to buy it. … It's not for sale. … In the end, I suppose they were right. I suppose it was for sale, because, basically, they bought it."
Get ready for this one, because it's so absurd that you'll want to punch something.
VH1 aired this special and of course Ray Parker, Jr. had to tune in. He ponied up and sued Huey Lewis for breaching the confidentiality contract. The previous settlement (hush hush money) was based around an agreement to take the secret to the grave. Even if it was 17 years later, that contract was still in effect.
So Parker sues Lewis for "an unspecified amount of compensatory and punitive damages." And he wanted Lewis to pay for his attorney fees. Lewis was suffering from emotional and psychological stress due to these false and inflammatory statements… riiiiight.
The Truth Comes Out Of The Horse's Mouth
Later on (honestly not sure when, I think it was 2004 for the 20th anniversary) Premiere magazine would run a story celebrating the anniversary of the Ghostbusters movie.
I guess the cat was out of the bag and this was damage control. The filmmakers, in the interview, flat out admitted that during the editing process of the movie, they were using I Want a New Drug as the temporary background music in any scene that needed it.
They also admitted that after Huey Lewis couldn't commit to writing the theme song, they literally sent Ray Parker, Jr. a scene as inspiration to aid him in writing his version of the theme song… that included I Want a New Drug!
One might suspect that they are still holding back a piece of the truth, which is that they probably said "Hey, we like how this fits the movie. Rip it off and we'll deal with it later." But again, that's purely speculation.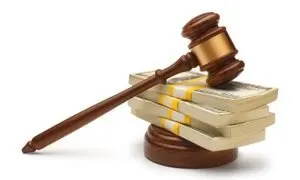 Gotta Sue 'Em All!
Nope. We're still not done. In 2013, Ray Parker, Jr. saddles up once again, this time suing EMI and Sony / ATV Music. Why? Because despite his contract stating he would receive 75% of the profits from the Ghostbusters theme song, and despite it having earned over $20 million, his royalty checks never amounted to anything remotely close to that value. Will Sony counter-sue for libel or something else? Probably.
You see, Arista was the music publishing company that paid Parker for the song. But they were acquired by Ariola. Then Ariola was acquired by BMG. Then BMG was acquired by Sony Universal. There might have been some paperwork falling through the cracks during all of that.
Or maybe that's what happens when you willingly do the dirty work of dirty people and steal the stolen work from someone else.
Wait… stolen work? You mean "I Want a New Drug" might not have been original either?!? Yep. That's what I'm saying, with the key word being might because I'd like to not get sued.
Stupidity Level Over 9000
Now check this out. For almost 30 years everyone has been hating on Ray Parker, Jr. and treating Huey Lewis like an innocent victim. Here's a little gem from the internet detectives out there that wasn't readily available or obvious before…
Rewind to 1979. A band called M released a song called Pop Muzik. It hit #2 on the UK charts, #1 in Canada, and #1 in the United States. And it went a little something like this:
So now you have to wonder who really wrote that bass line… You don't see Robin Scott, the creator of this song running around suing Lewis and Parker.
My Take on the Whole Thing
Here's how I see this whole thing:
Arista & Sony got paid and still are, especially with this new Ghostbusters sequel and still owning the rights to the theme song.
Ray Parker, Jr. got his fair share of the cash and fame.
Huey Lewis got his $5 million settlement agreement and got his karma (and more money) repaid with being a central obsession on the movie and soundtrack of American Psycho.
Robin Scott and his band M didn't get diddly squat!
Robin Scott, the guy who actually wrote the bulk of this friggin' song is the only guy not getting paid. I hopped over to Amazon and bought the CD that featured the original version of the song just to toss the guy a bone. The rest of the album isn't shabby either!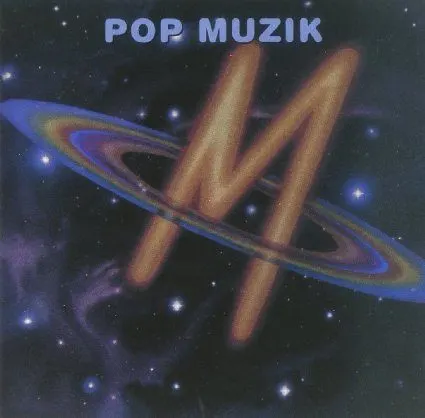 I'm not suggesting everyone do this, but if this story made you chuckle and rage even just a little bit, hit up iTunes or something and pay the 99 cents to download this track. The dude deserves to know that people are finding out the truth and care.
Also, you should get a good laugh at Key & Peele making fun of this entire fiasco:
[Uh ho… looks like this fiasco continues. The Key & Peele parody of Ray Parker, Jr. has been set to private on the official YouTube channel as of August 2018! This is insanity!]
April 2016 Update: I just saw the trailer for the new Ghostbusters sequel with the all-female cast. It looks (and sounds) great. I noticed too that they had some dubstep maker recreate the song for the present day. It wouldn't surprise me if that version doesn't start climbing the charts…
June 2016 Update: You folks rolling through this post might be interested in hearing the new official Ghostbusters theme. It's by Fall Out Boy ft. Missy Elliot… They could have bothered to consult even one young person to see who'd be worth including that was relevant from this decade.
They're not afraid!